ROUSH TrakPak Mustang Is Returning To SEMA, This Time With 850+HP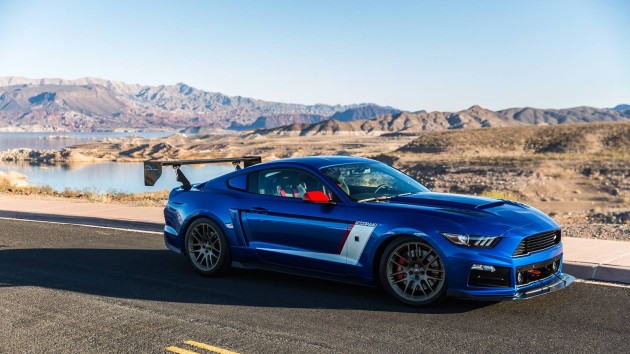 Every year, there's never a shortage of Ford Mustangs on the SEMA floor in Las Vegas. And this year should be no exception. But there's one pony in particular that I can't wait to checking out, the ROUSH TrakPak.
Those of you who attended SEMA last year might recognize this car, but this year ROUSH is upping the ante with 850+HP, custom Forged 20″ VPS-302 Vossen Wheels, and Pirelli P-Zero tires! And of course, there's an assortment of custom visual and aerodynamic components including a prominent front splitter, extended side skirts, a menacing diffuser and a massive rear wing that can be seen from space.
While the look isn't for everyone, especially with the patriotic red, white and blue accents, it's hard to argue with the car's performance. And with a company like ROUSH, you know it's a well-sorted car, rather than just another tuner slapping on a supercharger and turning it up to 11.
What's it sound like? Here's a dyno clip from earlier this year when it was "only" putting down 750HP:

ROUSH hasn't released exact performance figures or pricing details for the TrakPak package just yet, but they should be spilling the beans during SEMA this week, so stay tuned!