Dodge Challenger GT AWD Concept Debuts At SEMA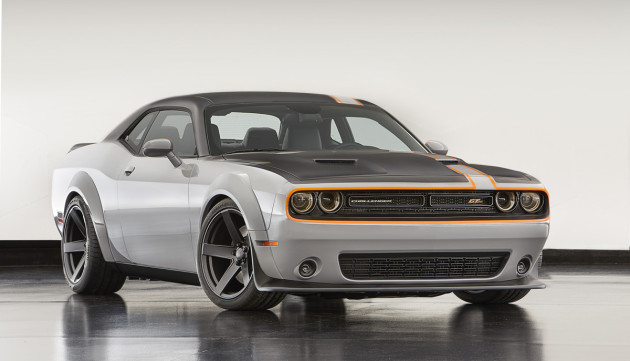 One of the highlights at SEMA yesterday had to be the Dodge Challenger GT AWD Concept. As the name suggests, it's a one-of-a-kind, year-round muscle car that lets you have your cake and eat it too, combining wickedly fast power and performance with the confidence of increased traction.
Now just let that sink in for a moment.. As someone who lives in the Northeast, we see our fair share of snow each winter, and that's why I bought a WRX. But if I could get an AWD Challenger with a 5.7L HEMI, it'd be a total game changer!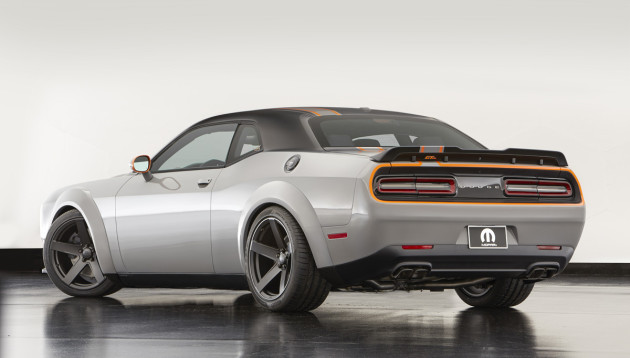 Well that's exactly what Dodge is hinting at with this concept. The vehicle's 5.7-liter HEMI V-8 engine uses an AWD package to power all four wheels, paired with an eight-speed transmission. The concept's engine has been upgraded with the Scat Pack 3 Performance Kit, which delivers a boost of up to 75 more horsepower and an additional 44 lb-ft of torque, for a grand total of around 450HP and 454 lb-ft of torque.
Mopar stepped outside of its usual color palette for the Dodge Challenger GT AWD Concept, painting the car Destroyer Grey with Header Orange highlights. The concept also sports a wide body kit with massive wheel flares housing concept Mopar five-spoke wheels. The interior gets some nice upgrades as well, with Header Orange stitching, suede seat inserts, and a flat-bottom steering wheel.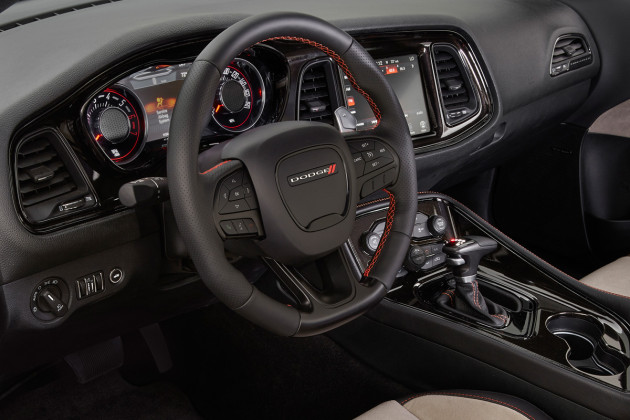 Finally, a concept Mopar suspension kit drops the Challenger GT AWD Concept closer to the road, lowering the vehicle's center of gravity for race-inspired handling, with an assist from production Mopar performance front and rear strut tower braces.
All in all, the Dodge Challenger GT AWD is a pretty compelling package, one that we hope Dodge will follow through on. Offer this bad boy in Plum Crazy, and I'm a buyer!