Ryan Lochte Shows Off His Blinged-Out Gillette ProGlide Razor & Grill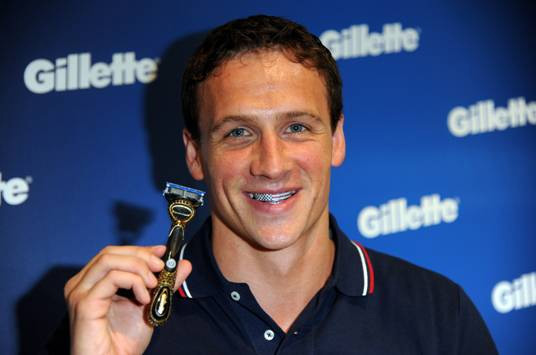 Today, Olympian Ryan Lochte visited the Gillette Lounge at the P&G Family Home for an honorary shave as part of Gillette's Get Started campaign, where Gillette honored Ryan with a personalized blinged-out Gillette ProGlide razor to match his infamous grill.
As part of Gillette's global Get Started campaign, Ryan Lochte also presented a $25,000 check to the USOC's P&G|Team USA Youth Sports Fund, a fund aimed at providing broader access to youth sports development. Lochte is one of 25 Gillette brand ambassador athletes at this year's Olympic Games who are inspiring and encouraging future generations of men and Olympians to achieve greatness through great starts in athletics and life.
This Gillette campaign was the first program launched as part of P&G's global partnership with the IOC and support of the Olympic Movement, which carries through the next five Olympics to the 2020 Games.