Samsung's 49-Inch Odyssey G9 Gaming Monitor Now Available For Preorder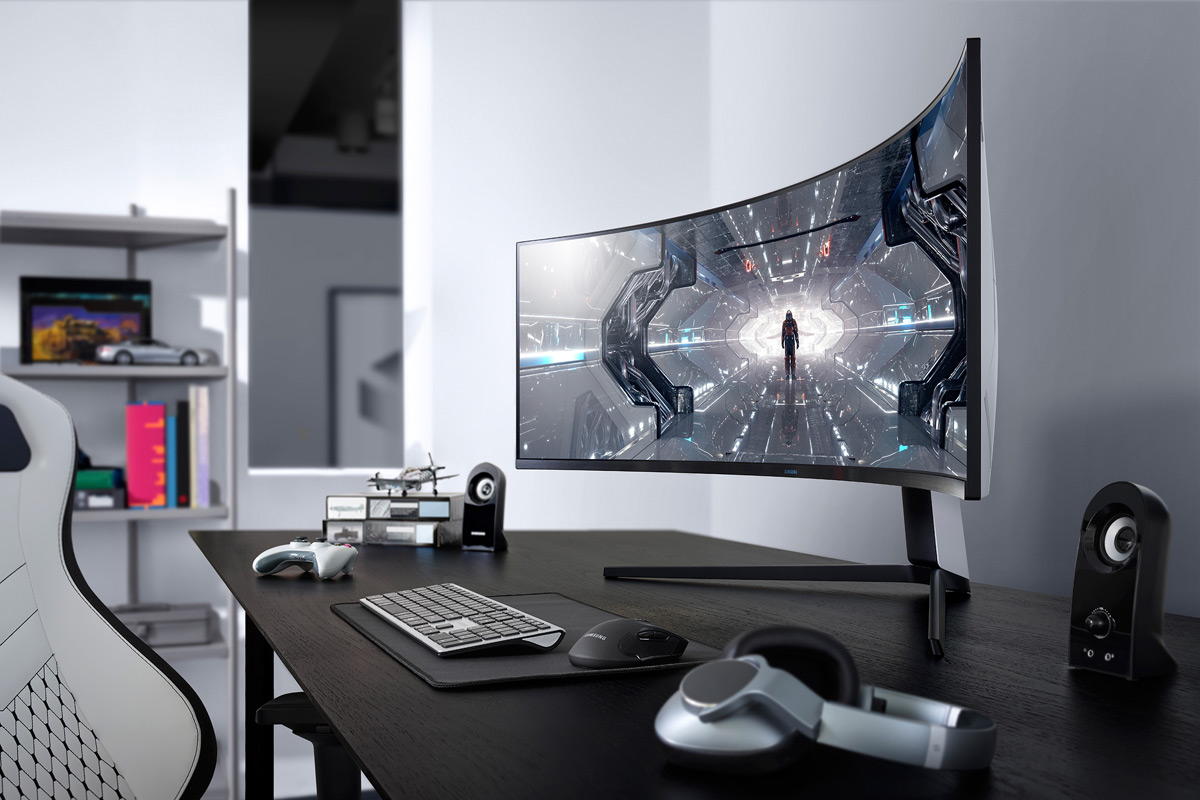 Back in January, the Samsung 49″ Curved QLED Odyssey G9 Gaming Monitor was unveiled at CES, and gamers everywhere were losing their mind over this stunning display. We got to see this bad boy firsthand, and it was such an immersive experience.
Now, after months of waiting, the Samsung 49″ Curved QLED Odyssey G9 Gaming Monitor is finally available for pre-order, with the first shipments going out in mid-July. And the price? It's expensive, but not quite as bad as we thought, coming in at $1699.99.
If that's too rich for your blood, they also have a smaller Odyssey G7 model with some of the same features is available to preorder with 32- and 27-inch displays for $799.99 and $699.99, respectively. Me, I say go big or go home!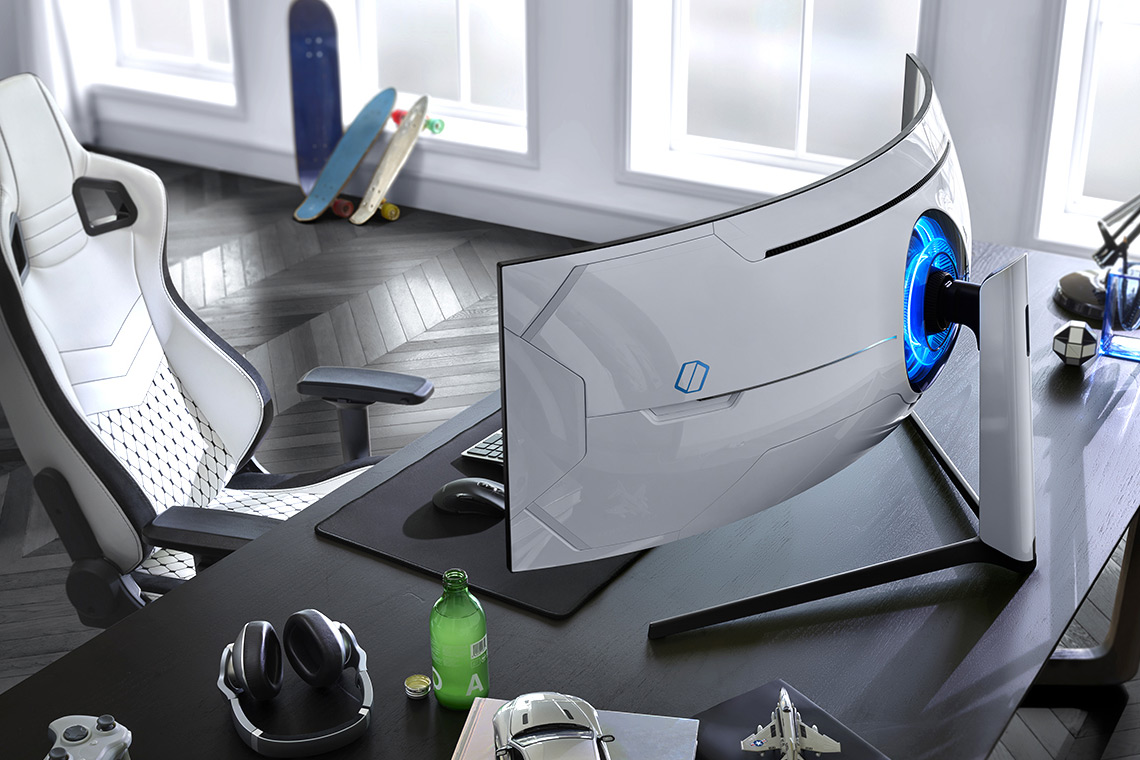 The Samsung Odyssey G9 is the world's first Dual Quad High-Definition (DQHD; 5120×1440 resolution) 240Hz rapid refresh rate, 1ms response time, 32:9 aspect ratio gaming monitor, with a deep, immersive 1000R curve and 1000 cd/m2 peak brightness. It features Quantum dot technology combined with a HDR1000 VA panel to produce lifelike colors in vivid detail.
The combination of quick response time and refresh rate along with industry-leading 1000R curve eliminates distractions and lag time, creating ultra-smooth screen transitions for critical gaming moments where a split second could mean the difference between winning and losing.
Obviously, you're going to need quite the graphics card to power it, as running 5120 x 1440 at 240FPS is not going to be easy. So you'll to pick up NVIDIA's flagship GeForce RTX 2080 Ti, or wait for AMD's new Big Navi and NVIDIA Ampere GPUs to begin launching this year.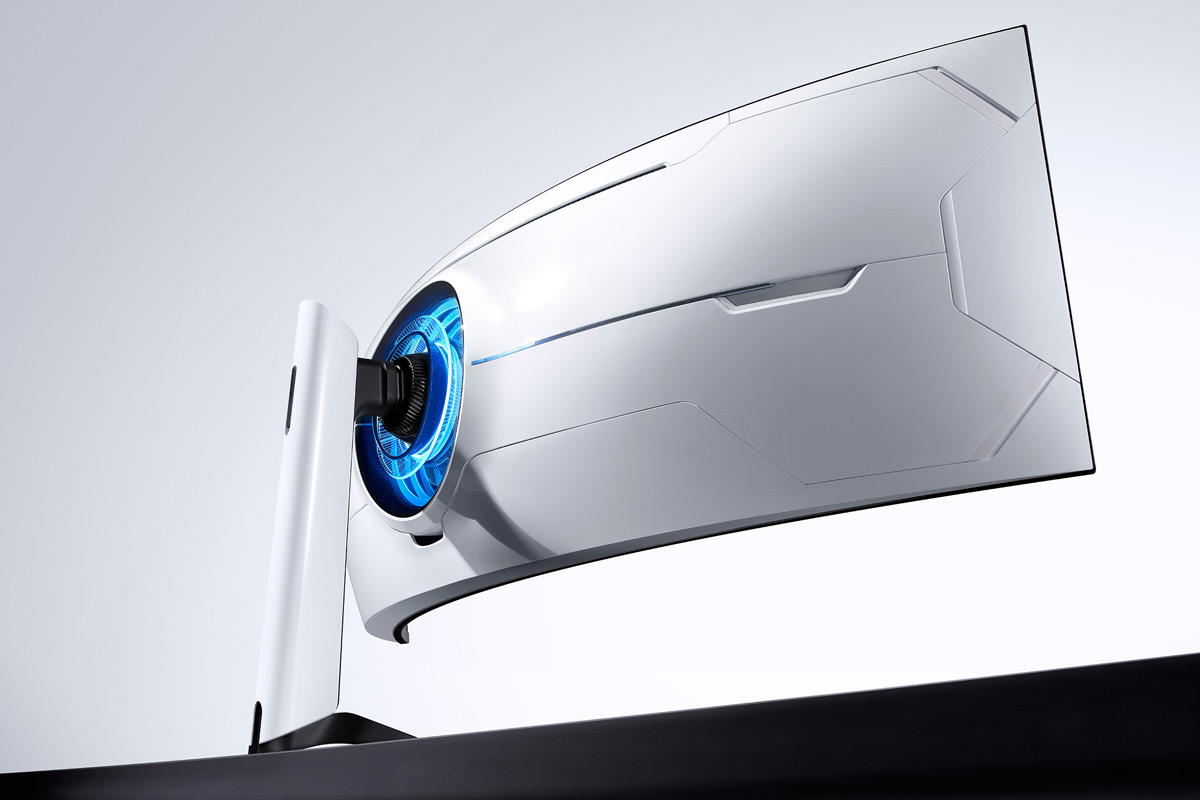 Personally, I love the Samsung Odyssey G9's striking new design with a glossy white exterior and a futuristic infinity core lighting glowing rear core, which includes 52 colors and five lighting effect options. The design and lighting effects stand out from the competition and complement any gaming setup.
"Samsung's new Odyssey G9 curved gaming monitor has been completely redesigned to give gamers an entirely new and immersive experience," said Seog-gi Kim, Executive Vice President of the Visual Display Business at Samsung Electronics.
So what do you say, who else is ready to cash that $1200 stimulus check of theirs and put it towards a sweet gaming monitor? It's sure to take your gameplay to a whole other level!