Kick Your Gaming Up A Notch With The HVER PRO X RGB Optical-Mechanical Keyboard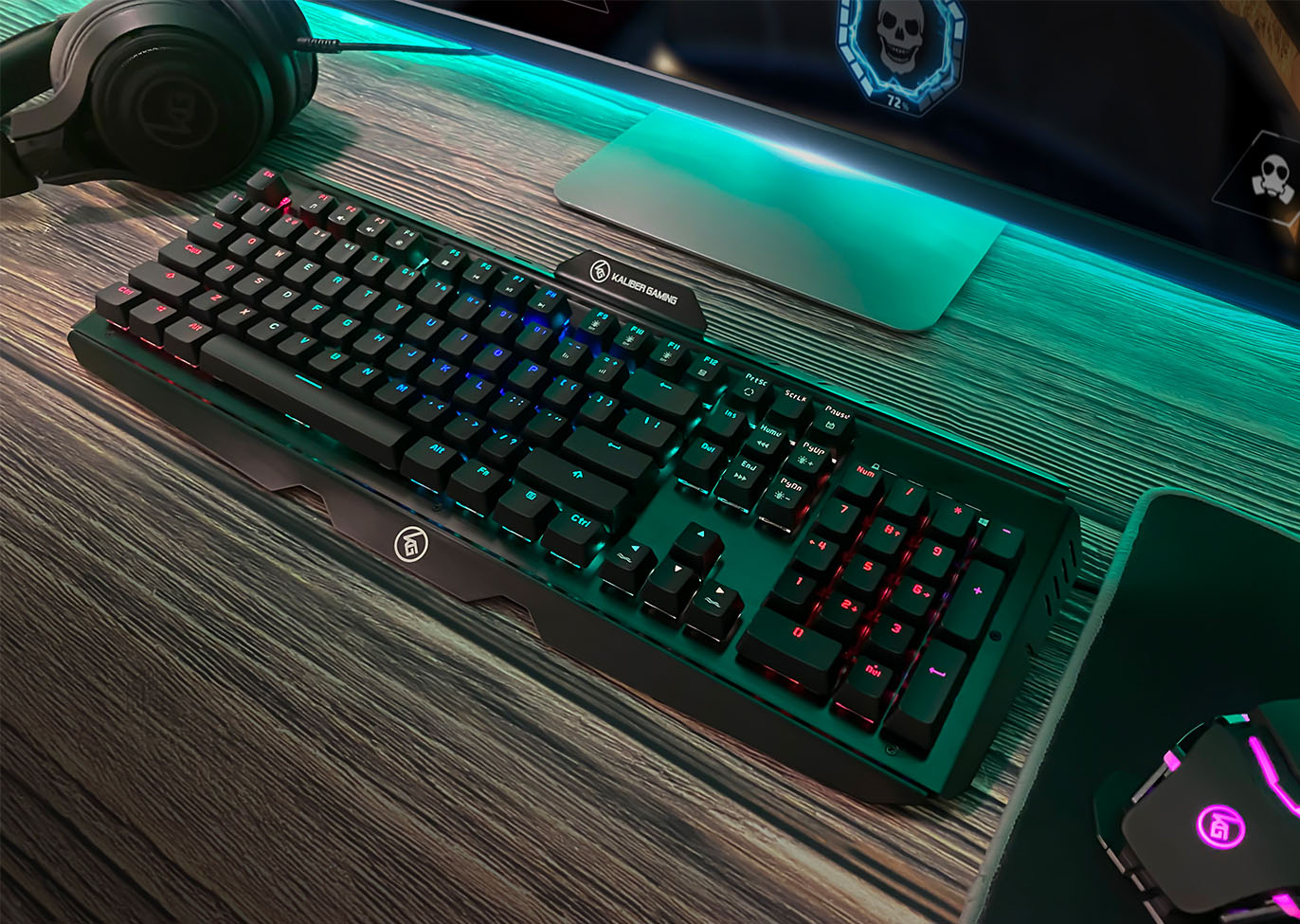 If you are serious about gaming, then you need a specially-built gaming keyboard that is up to the task. My most recent computer came with this membrane keyboard with slim keycaps, and it was just awful for gaming (and typing in general), so I began searching for a replacement gaming keyboard that would help me get my frag on.
My requirements for a gaming keyboard were pretty simple. It had to have optical mechanical switches for fast response, have fully programmable keys for macro functions & shortcuts, be durable enough to handle some punishment while gaming, and some cool backlighting would be an added bonus.
Kaliber Gaming's HVER PRO X Optical-Mechanical Gaming Keyboard checked off all these boxes, and it came highly recommended from IGN, so I decided to try it out for ourselves. And my first impressions were really positive, the keyboard featuring a brushed aluminum chassis for rigidity and durability, double-injection keycaps, a heavyweight base for added stability, and a USB connector with a braided cable jacket.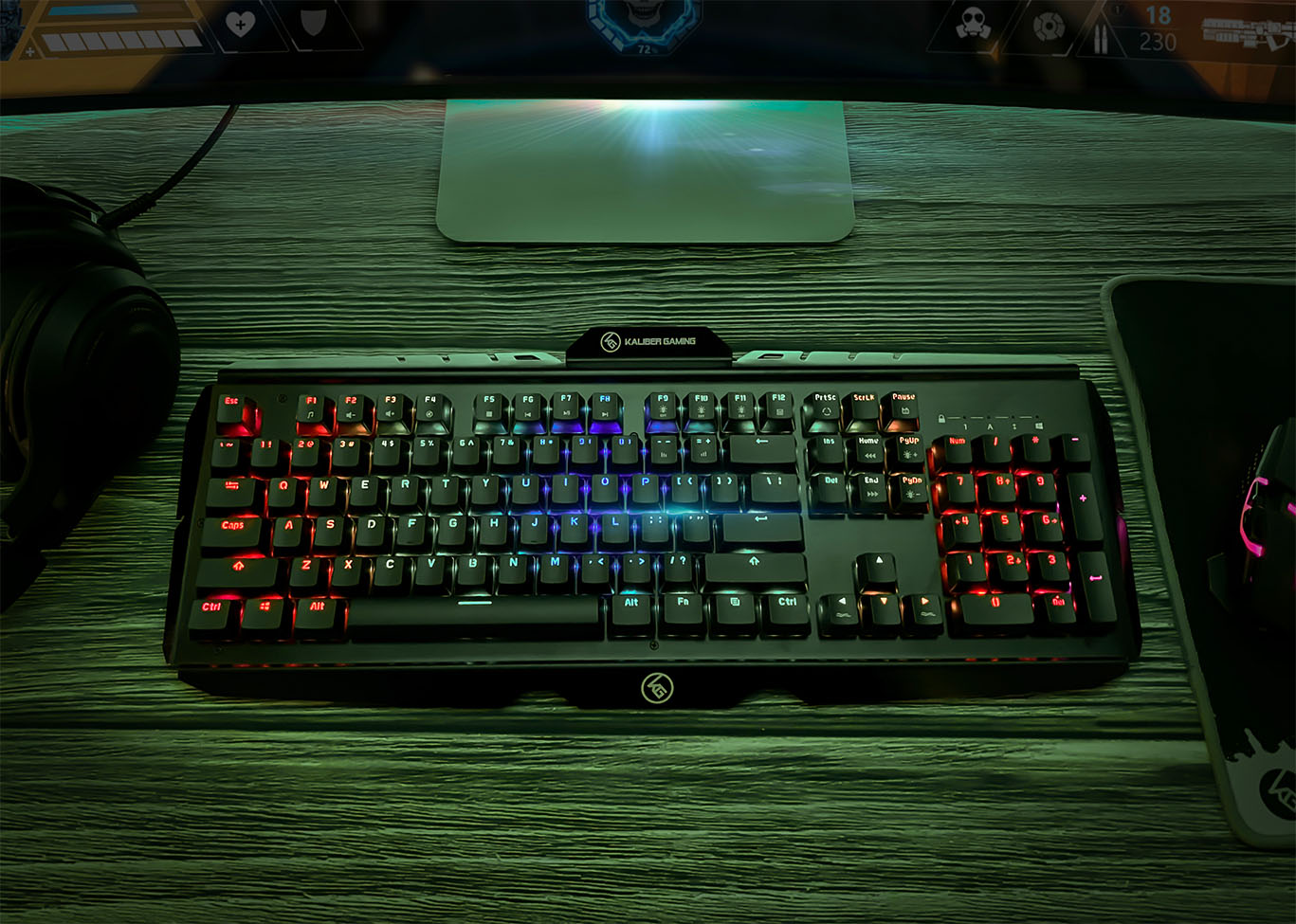 Naturally, I couldn't wait to plug in the HVER PRO X keyboard and check out the RGB lighting for myself. And it's super cool, with 8 built-in backlight modes with 47 different color/pattern combos. If that's not enough, you can download the HVER Pro X user interface software, which lets you further customize things.
You can see a demonstration of the different lighting modes in the video below. I thought this feature was going to be a little gimmicky, but I ended up really digging it. For each mode, you can also increase or decrease the brightness, shift the flow direction left or right, and increase or decrease the light speed. Personally, there are enough features here to keep me occupied that I don't even need to mess with the customizable software.
I recently bought some LED strip lights to backlight my TV, but I'm thinking I might use them in my computer room instead to complete the effect, either attaching them to the back of my monitors or lining the edge of my desk. Either way, it should look pretty cool.
But enough about aesthetics, lets talk the HVER Pro X's gaming performance, since that's what people are really buying it for. I fired up a few of my favorite games, and things felt really good. Kaliber Gaming says the keyboard delivers 25% faster key response actuation, along with anti-ghosting and full N-Key rollover, so you never miss a keystroke. And the brown-type switches deliver a satisfying tactile response.
Furthermore, since the HVER PRO X's optical switches don't use electrical contacts, it's nearly immune to spills and dust, making it quick to clean and recover from accidents. While I have never had a mishap where I spilled my drink before, it's easy to get caught up during gameplay and knock something over. This gives you some piece of mind.
As far as negatives go, there really isn't too much to complain about really. The fonts used on the keys are a peculiar choice, as they look a little childish and sloppy. The spacebar feels a little narrow, so there's a bit of an adjustment there. And the legs to angle up the keyboard aren't rubberized, so it slides around on my desk a bit (an easy fix, but still).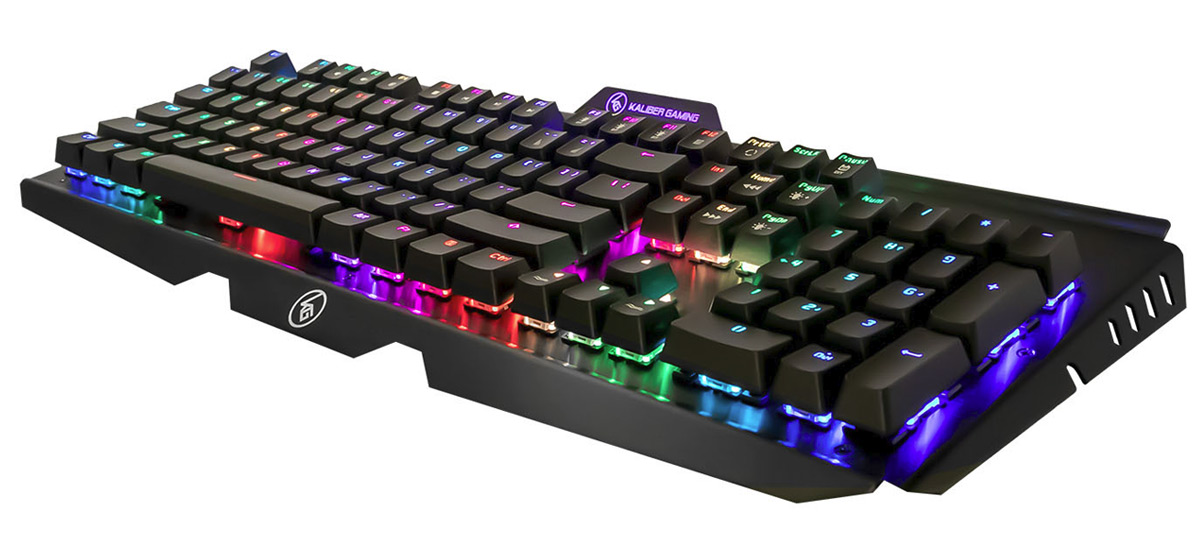 Overall, I'm pretty impressed with the HVER PRO X, as it lives up to it's claims, performing on par with keyboards selling for nearly twice the price. At just $89.95, it's a bargain for any gamer out there who's looking to improve their gameplay, not to mention upping the cool quotient of their desktop setup.