Save Up To 60% On Sports, Concert, And Theater Tickets With ScoreBig
This post brought to you by ScoreBig. All opinions are 100% mine.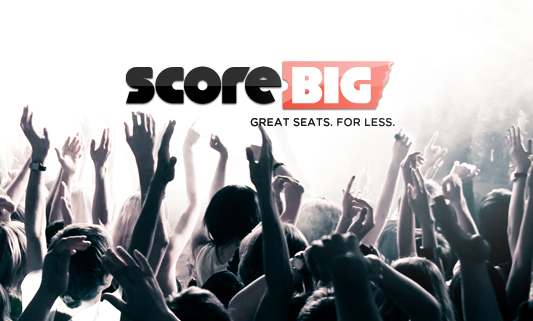 I love going to concerts, but it seems like ticket prices just keep getting more and more expensive each year! What's a fan to do? Thankfully, there's a company called ScoreBig that's looking out for the little guy like you and me.
ScoreBig is a unique new website that allows users to save up to 60% on sports, concert, and theater tickets, using a bidding system similar to what you'll find on Priceline. You pull up an event you're interested in attending. It'll show you the full price for seats in different seating areas, along with the average savings people have been getting. Then you decide how many tickets you want, and how much you want to pay. Submit your offer, and wait to see if it's accepted.
Of course, my first question was an obvious one – Why sell the tickets below face value? Apparently, around 40% of event tickets go unsold every year, everything from the best seats to the most affordable, even for "sold out" events. That's a lot of empty seats! They can't discount those seats without annoying the people who paid full price, so the promoters place these tickets on ScoreBig, and everyone wins!
While I couldn't find any tickets for the Bon Jovi concert next month (not surprised, that show is SOLD OUT), I was able to find a number of tickets on ScoreBig for Jay-Z's Maga Carter World Tour in Philadelphia for under face value. How crazy is that?!
So if you're planning on seeing a concert, sporting event, or theater show in the near future, make sure you visit the ScoreBig website first to compare prices. You'll be glad you did.
Happy shopping!