Save On Solar Generator, Solar Panels and More During BLUETTI's Christmas Sale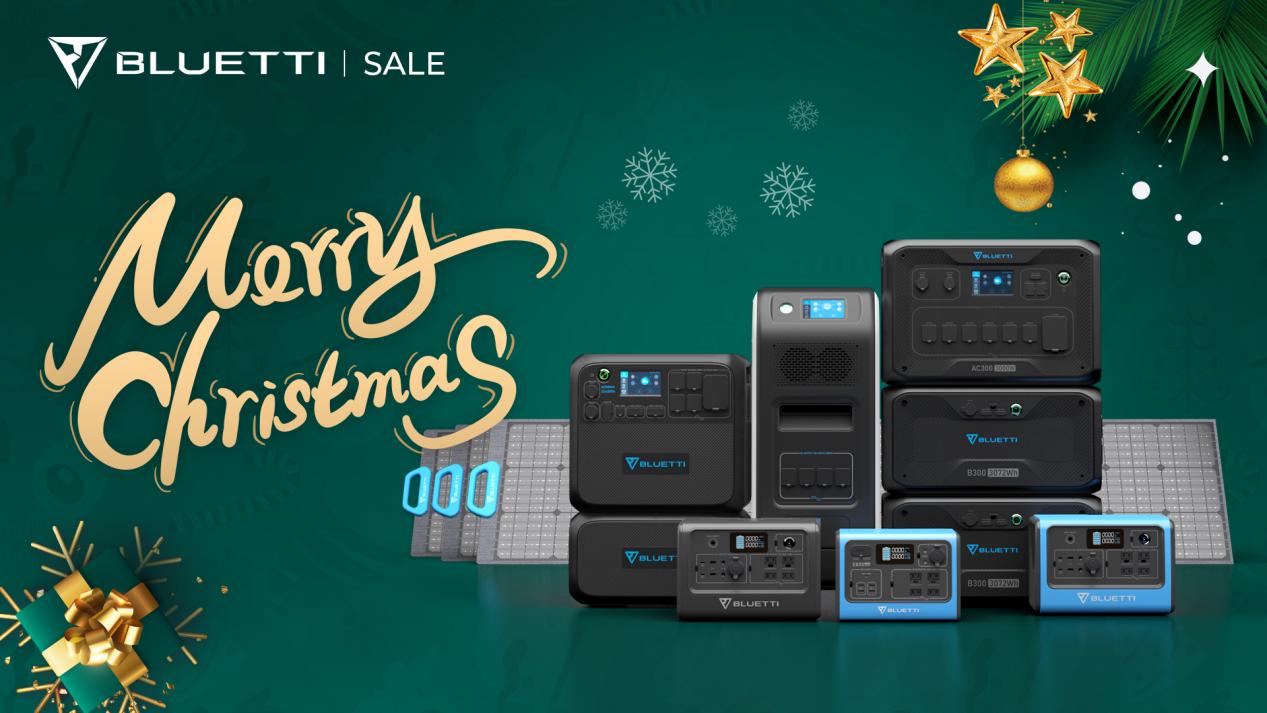 If you missed out on BLUETTI's Black Friday sale last month, you are in luck, because they are offering one last chance to treat yourself to the solar power gear you want for up to 30% off during their special Christmas holiday promotion, so that you can stay fully charged moving into the new year!
Needless to say, if you've been thinking about pulling the trigger on one of BLUETTI's power offerings, now's the time to get one with prices this low. So treat yourself this Christmas, and never worry about being without power again.
The BLUETTI AC300 is the company's flagship product, and it is one powerful. modular beast! Unlike other power stations in BLUETTI's lineup, the AC300 doesn't have any battery built-in, which significantly reduces the weight. But it can take up to four external B300 battery packs, bringing the systems overall capacity to a whopping 12,288Wh. The beauty of this modular design is that it's MUCH easier to move, allowing for one person to carry the system piece by piece, and letting you use it indoor or outdoor with different modules combined, at your will.
The B300 battery modules use top-of-the-range LFP (lithium ferro phosphate) cells, making up 3,500-plus life cycles. In other words, with one cycle per day, the B300's can last over 10 years before the maximum capacity drop to 80%.
Furthermore, the BLUETTI AC300 can be charged with both AC and solar simultaneously at up to 5400W while being connected to two B300 battery modules. That's impressive. In addition, the AC300 also allows for the connection of the new BLUETTI Fusion Box Pro, which doubles the voltage, power and capacity up to 6,000W, 240V, and 24,576Wh, to power your whole families' essential needs for DAYS.
Pricing starts at $3,199 (originally $3,699) — save up to $3,400-plus with solar bundles.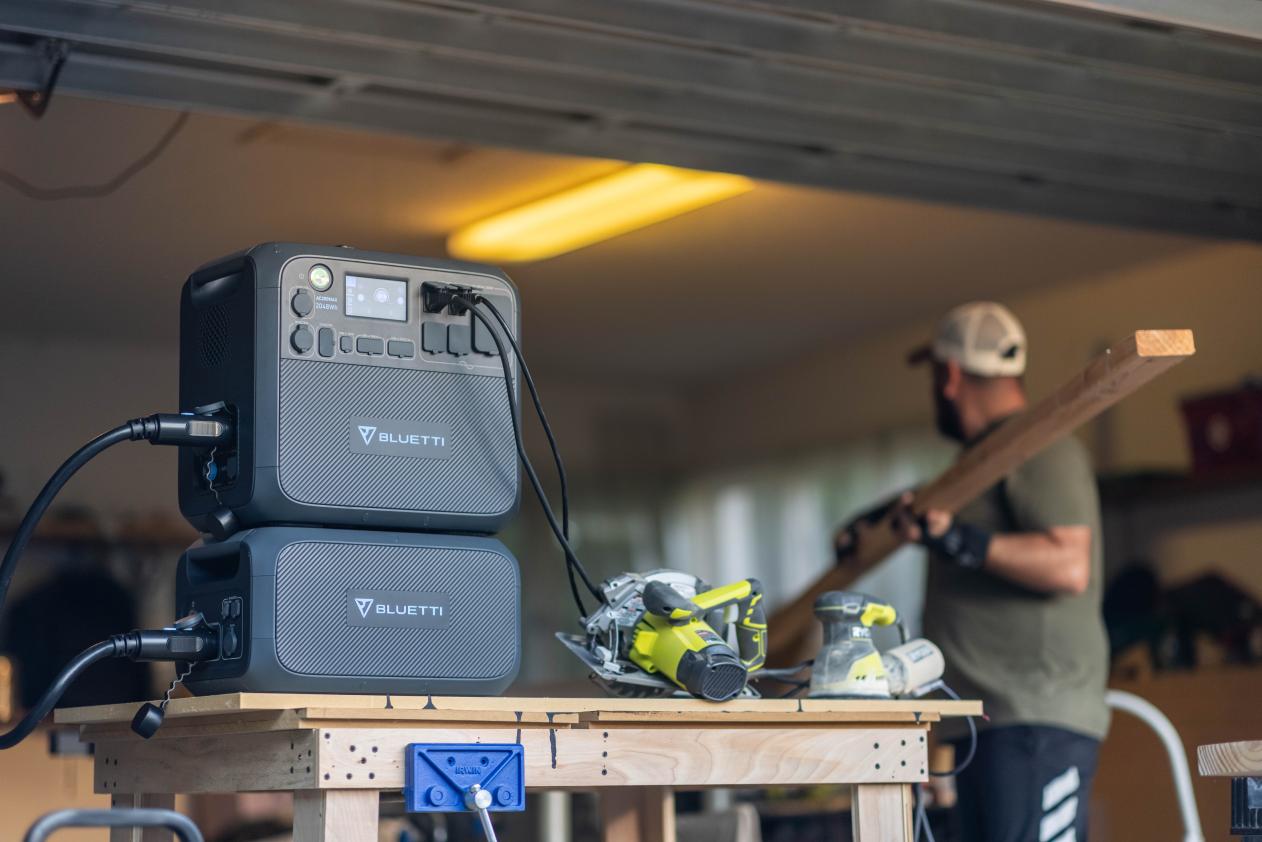 The BLUETTI AC200 MAX is the upgraded version of the classic AC200 power station, which originally launched on the crowdfunding platform Indiegogo to massive success and ultimate paved the way for BLUETTI moving forward.
Unlike the AC300, the BLUETTI AC200 MAX features a built-in 2,048Wh battery, but it also has the ability to accommodate up to two external batteries (B230 or B300), adding up to 6,144Wh with 2×B230's, or 8,192Wh with 2×B300's.
Equipped with the 900W advanced MPPT solar controller, the AC200MAX can be charged up to 80% with direct sunshine in approximately 2 hours, which is crazy fast.
Pricing starts at $1,899 (originally $2,099) — save up to $1,700-plus with solar bundles.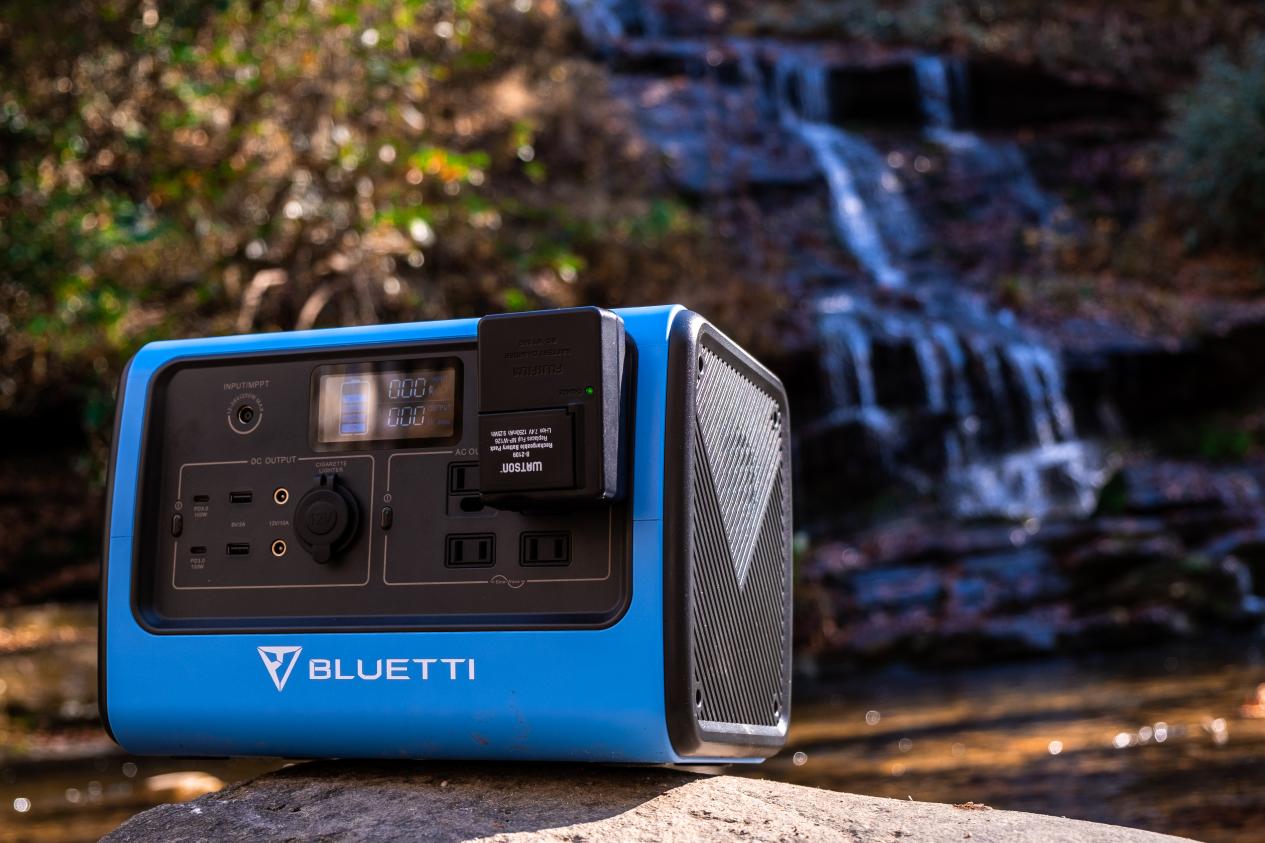 Don't need something quite so heavy-duty, but still want to have emergency power on the go? BLUETTI has other offerings that should fit the bill nicely for you.
The newly released BLUETTI EB55 and EB70S are ultra-portable solar generators for power on-the-go. The larger of the two units, the EB70S, is an enhanced version of the EB70, and it packs a 716Wh battery pack and a 800W inverter. If you're looking for something a bit smaller, the EB55 is equipped with a 537Wh battery pack and a 700W inverter for better portability.
BLUETTI is discounting the EB70S by $50 during the Christmas sale, bringing the price down from $599 to $549. The EB55 also gets a $50 discount, bringing the price down to $449. These are the same offers they had during their Black Friday sale.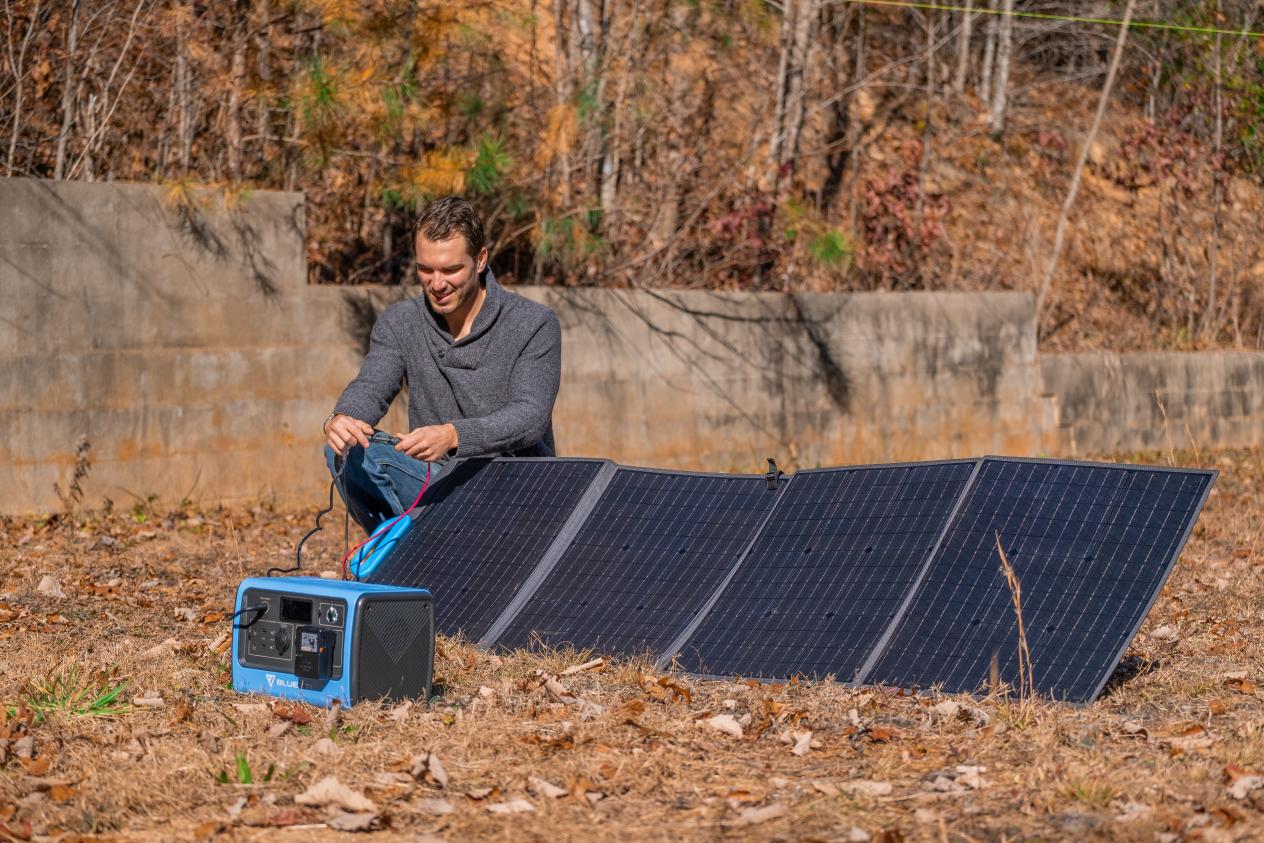 As you've probably noticed, BLUETTI's solar panel bundles offer the biggest discounts during this Christmas sale. And let's face it, combined with the solar panels, these power stations are going to save our life when the wall outlets are out of reach or when the grid goes down.
Recommended BLUETTI Bundles For Christmas:
AC300+2*B300+3*PV200 – Premium Combo:
1-AC300: 3000W Power Station Module
2-B300: 3072Wh LFP External Battery
3-PV200: 200W Foldable Monocrystalline Solar Panel
$5,699 (Reg. $7,444)
AC200Max+3*PV200 – For Off-Grid Life Tryout:
1-AC200MAX: 2200W, 2048Wh Expandable Solar Generator
3-PV200: 200W Foldable Monocrystalline Solar Panel
$2,999 (Reg. $3,746)
AC200P+3*PV200 – A Must-have For Glamping:
1-AC200P: 2000W, 2000Wh Solar Generator
3-PV200: 200W Foldable Monocrystalline Solar Panel
$2,779 (Reg. $3,446)

EB70S+PV200 – Ultra Portable Combo:

1-EB70S: 800W, 716Wh Solar Generator
1-PV200: 200W Foldable Monocrystalline Solar Panel
$949 (Reg. $1,148)

EB55+PV200 – Ultra Portable Combo:

1-EB55: 700W, 537Wh Solar Generator
1-PV200: 200W Foldable Monocrystalline Solar Panel
$899 (Reg. $1,048)

Feeling Lucky? Try Bluetti's Christmas Luck Wheel

Shoppers who spend $1,000 or more during BLUETTI's Christmas Sale are in for a real treat, as they'll get a Spin of the Luck Wheel. Everyone is a winner, and prizes include the EB55, AC50S, AC20 or AC10, a free 6-feet big Christmas tree, and some other some other little gifts to get you in the holiday spirit.

But don't wait too long, because the Luck Wheel promotion only runs through December 31st. Happy shopping!