'Teenage Mutant Ninja Turtles' Set For One-Week Limited IMAX 3D Release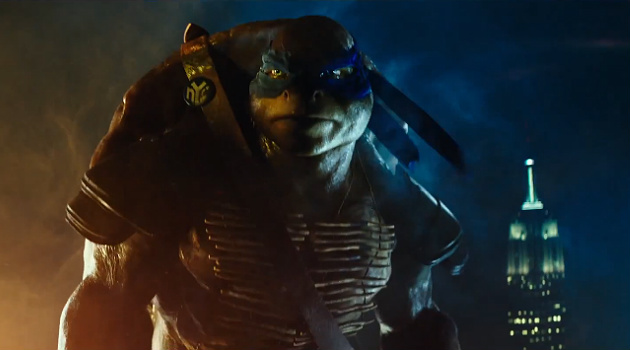 If you never got around to seeing Teenage Mutant Ninja Turtles when it came out last month, or if you loved it so much that you want to see it again, you're in luck, as the movie is being released in IMAX 3D theatres nationwide for a special one-week running beginning Friday, September 12th.
The limited engagement will kick off with advance screenings on Thursday, September 11th at 7:00pm local times nationwide. The first 300 ticketholders at each of these advance screenings will receive one of three special Legends of the Yokai Teenage Mutant Ninja Turtles Collector's Artist Posters, while supplies last.
The Teenage Mutant Ninja Turtles IMAX 3D release will be digitally re-mastered into the image and sound quality of The IMAX Experience with proprietary IMAX DMR (Digital Re-mastering) technology. The crystal-clear images, coupled with IMAX's customized theatre geometry and powerful digital audio, create a unique environment that will make audiences feel as if they are in the movie.
Tickets for Teenage Mutant Ninja Turtles in IMAX 3D are available at www.IMAX.com/NinjaTurtles and at participating theater box offices.
Kowabunga dude!