Review: Teenage Mutant Ninja Turtles (Blu-Ray 3D)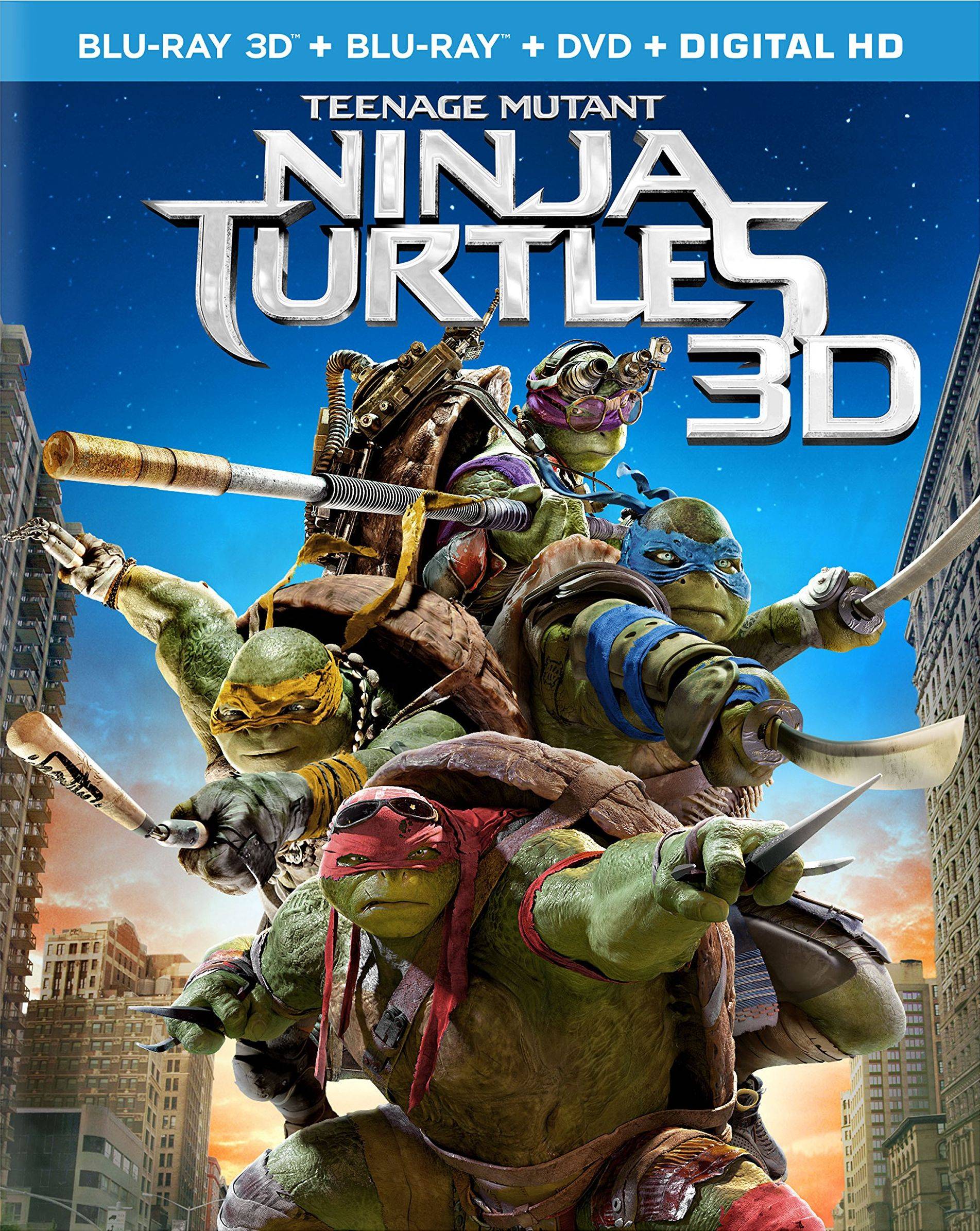 The super fun, visually-stunning and riotously entertaining blockbuster Teenage Mutant Ninja Turtles bursts onto Blu-ray Combo Pack, Blu-ray 3D Combo Pack, DVD and VOD today.
In this eye-popping Michael Bay-produced reboot of the legendary heroes in a half shell, New York City is under attack by the sinister Shredder, but fearless leader Leonardo, brilliant and brainy Donatello, rough and rebellious Raphael and wild and crazy Michelangelo take to the streets to defend their home with the help of intrepid reporter April O'Neil (Megan Fox) and their brilliant sensei, Splinter.
Packed with jaw-dropping action and special effects and loaded with the turtle's signature humor, Teenage Mutant Ninja Turtles is fun for the whole family. The film also stars Will Arnett, Whoopi Goldberg, and William Fichtner and features Johnny Knoxville as the voice of Leonardo and Tony Shalhoub as the voice of Splinter.
The Teenage Mutant Ninja Turtles Blu-ray 3D and Blu-ray Combo Packs with Digital HD include explorations of the Turtles' latest incarnations and their sensational appearance in 3D, an extended ending, a look at the making of the hit theme song "Shell Shocked," along with the music video and much more.
While the critics were pretty rough on this movie (Rotten Tomatoes gave it a 22%), anyone like me who grew up watching TMNT will enjoy this trip down memory lane, even if it can't compare to the original series. But if you can stop trying to pick apart the differences from the original and just enjoy the movie for what it is, you'll find yourself pretty well entertained.
As far as which version to pick up, unless you're a 3D fanatic, I'd say it's best to save the money and get the Blu-ray Combo Pack instead, as I didn't find the 3D effects to be that impressive.
If you're looking for a fun action movie that doesn't take itself too seriously, pick up Teenage Mutant Ninja Turtles and get ready to cheer on those heroes in a half shell. Cowabunga!
Rating: 3/5