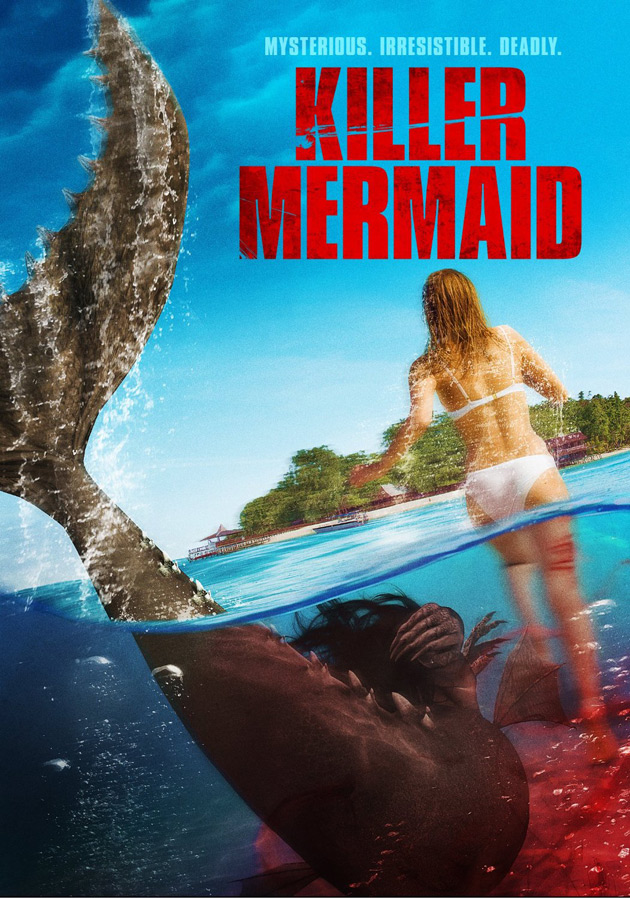 Killer Mermaid (aka Nymph) is a new release that had an amazing festival run around the world, receiving numerous awards along the way. And now the wait is finally over, as the movie has been released today on DVD. We got our hands on an advanced copy a few weeks ago, and we really enjoyed it as well.
For those of you who are unfamiliar with the movie, it's the story of two beautiful young American girls travel to Montenegro on vacation to visit a friend. While there, they decide to venture to Mamula, an abandoned military fortress located on a remote island. During their exploration of the fortress they discover that they are not alone. Someone else is on the island with them and he'll stop at nothing to protect it's secrets. What was once a carefree adventure becomes a deadly fight for survival.
Here's the trailer for Killer Mermaid:

"Killer Mermaid has all the pieces of a film I've always dreamed of making – amazing locations, beautiful women, sea creatures, violence, and… Franco Nero! It was a great pleasure to work with such a fantastic cast and I believe we made a kick-ass ensemble of exciting action scenes, suspenseful chases, and epic fights on land and sea," said director Milan Todorovic.
Now I know what you're thinking. A movie about a killer mermaid, give me a break! But I will say that it was very well done for what it was. The acting was pretty good, as was the story and the special effects. There's a lot of time spent on character development, and that's something you don't normally see in movies like this. The location is absolutely beautiful (as are the girls), and if you're a horror fan, you're really going to enjoy it. I won't go any further with details, because I don't want to spoil the movie for you.
It's cheap enough to buy on a whim, or you can get it on VOD through XBOX. Either way, I found it to be an enjoyable escape from the everyday, and I think you'll like it as well.