Ten Hours of Princess Leia Walking in NYC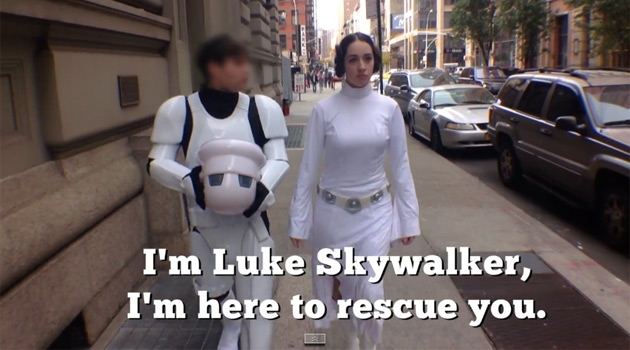 When Princess Leia took a 10-hour stroll around New York City recently, "wearing a simple white dress with her hair in space buns," she discovered the earthly city to be a wretched hive of scum and villainy. During her leisurely stroll, she's hounded by individuals from a galaxy far far away, from Han Solo and Yoda to some Jawas and even a lightsaber-wielding Darth Vader.
Yes, he is her father. Yes, that is incredibly weird.
Kudos to Josh Apter and Gary Mahmoud of Are We There Yet for putting out the best parody of the '10 Hours of Walking in NYC as a Woman" video yet. Enjoy!