The 2014 Ford F-150 Tremor – A Modern Day SVT Lightning?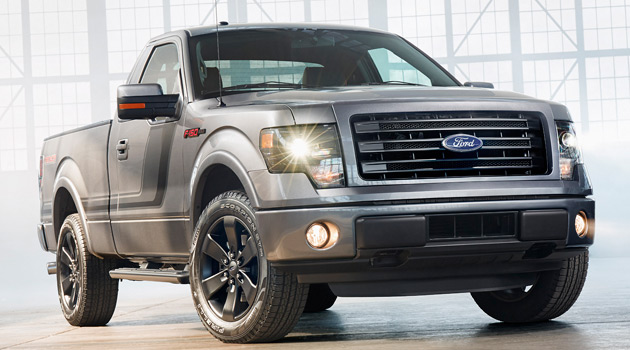 At first, you might just discount the 2014 Ford F-150 Tremor as another F-150 trim level offered by Ford. But look a little closer, and you'll see that there's more than meets the eye!
The 2014 Ford F-150 Tremor is the first-ever EcoBoost-powered sport truck that addresses the needs of street truck enthusiasts looking for high-performance V8 power with V6 fuel economy.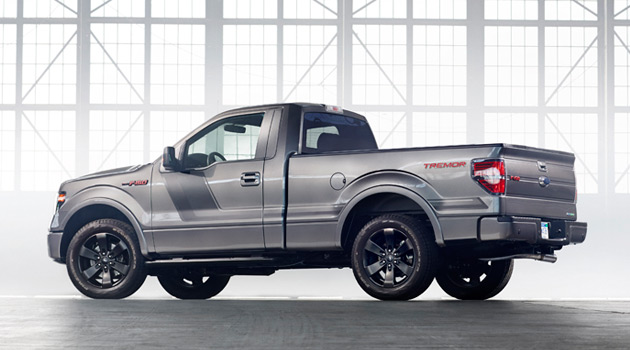 The short-wheelbase, regular-cab Tremor goes on sale this fall delivering distinctive looks and performance. The all-new truck couples the style of the FX Appearance Package with an EcoBoost engine and a launch-optimized 4.10 rear axle (the shortest final drive ratio offered in an EcoBoost F-150).
Tremor signals its sport truck capabilities with a custom-inspired FX Appearance Package featuring stealthy, flat-black accents that include unique 20-inch flat-black wheels, stylized bodyside graphics and black badges with red lettering.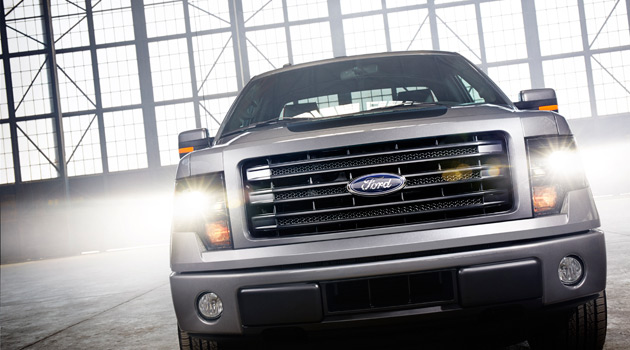 But it's what's under the hood that has us excited. The F-150 Tremor is powered by Ford's groundbreaking 3.5-liter EcoBoost engine, which puts out 365 horsepower and 420 lb-ft of torque, with 90% of peak torque available from 1700 rpm to 5000 rpm. An electronic locking rear differential that's standard for both two- and four-wheel-drive versions helps deliver the power to the pavement by improving traction during takeoff.
In other words, this truck hauls ass!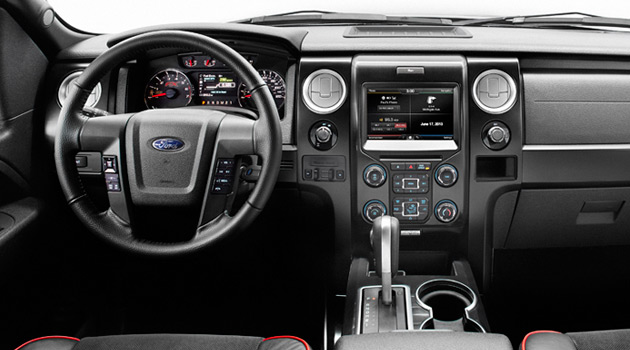 Performance enthusiasts have been clamoring for a truck like this since the iconic SVT Lightning ended it's run back in 2004. And while Ford says this isn't a Lightning successor, it's hard not to make that comparison, given the power the Tremor puts down.
The F-150 Tremor goes on sale later this year, with pricing to be released in the near future.