Ford Atlas Concept: The Future Of Pickups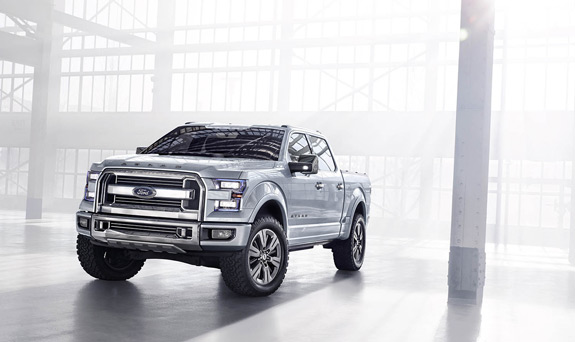 Ford today unveiled the Ford Atlas Concept to showcase the design, capability, fuel efficiency and smart technologies that will define future pickup trucks. For me, it was love at first sight!
The Atlas Concept shows what the future of pickup trucks can hold for customers, introducing innovative features that provide convenience, increased fuel economy, and added productivity.
Ford Atlas Concept is the future vision for pickup trucks
Innovative design integrates capability and smart technologies to transform customer expectations of what Built Ford Tough® will look like in the future
Next-generation EcoBoost® – coupled with advanced engineering and design innovations – creates leading fuel efficiency and increased capability
Trailer towing and cargo hauling are made easier with innovative features designed specifically for truck owners to improve utility and confidence
In reality, we're probably looking at the next-generation Ford F-150, and that's fine by us. The Atlas is a stunner, both rugged and modern, and filled with innovation and technology.
Ford just put all other trucks on notice!