The 2019 Lexus ES Makes Its Debut, And I'm Really Digging It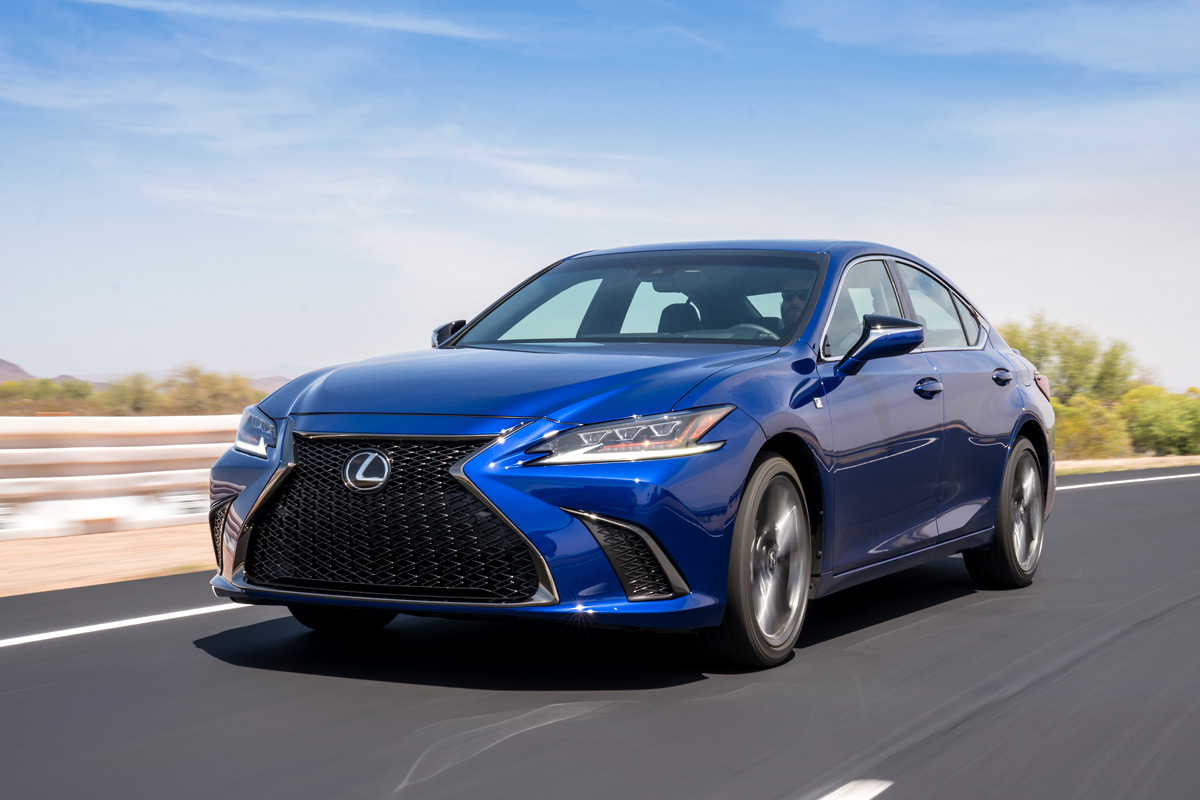 When Lexus announced that they would be unveiling their seventh-generation Lexus ES at the Beijing Motor Show, I wasn't all that excited, as I've always looked at the ES as the boring car in their lineup, with bland styling that catered to an older demographic.
So when Lexus unveiled the next-generation 2019 Lexus ES today, I had to do a double-take, as this was unlike any ES model before. As you can see in these photos, the new ES features a much more dynamic exterior design, along with an F SPORT model (a first for the ES).
And just like that, Lexus has piqued my curiosity..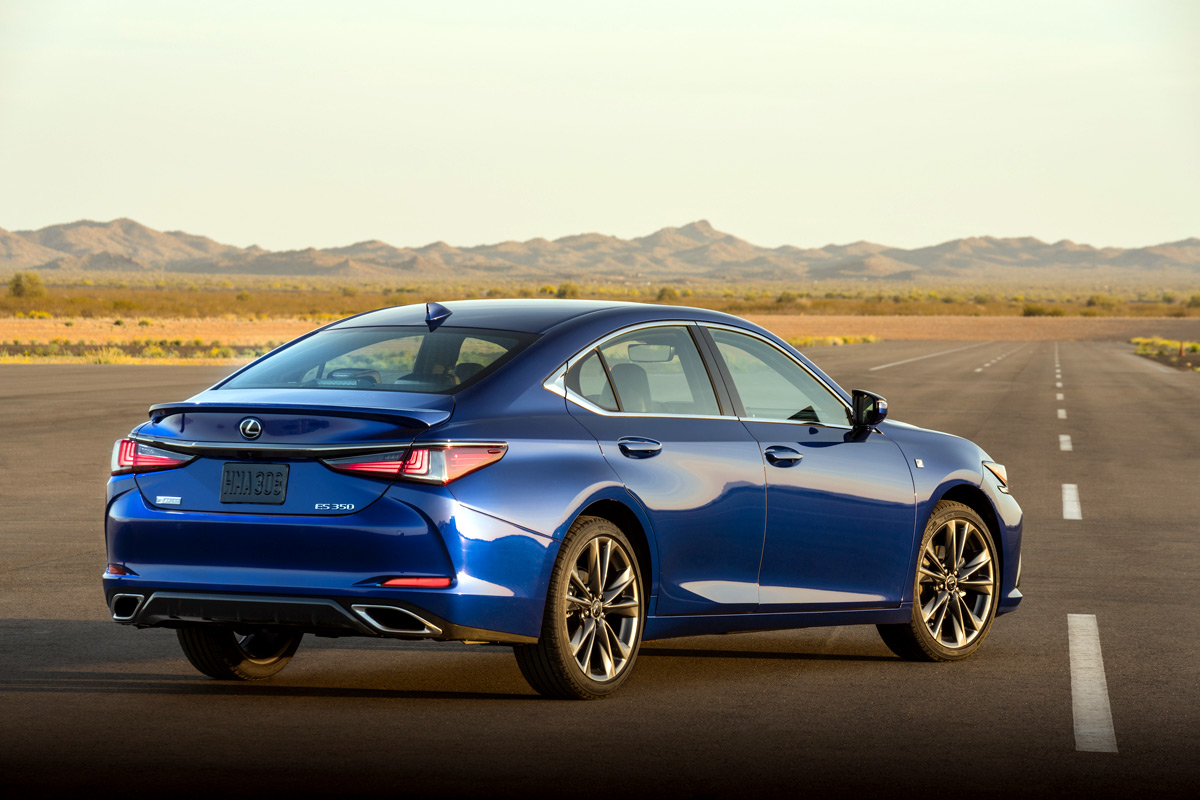 We've seen Lexus pushing the boundaries with the Lexus LC coupe and Lexus LS sedan, and the new ES continues that trend as they "expand the vision of the brand's future to a broader audience," since their current owners aren't getting any younger.
Project Chief Designer Yasuo Kajino describes the look of the ES as provocative elegance. "The ES has always been an elegant luxury sedan. For this generation, we have added daring design elements that challenge the traditional expectations of buyers."
Traditional buyers will find the new ES more spacious, quieter and safer than ever before while new customers will be introduced to a sedan with sharpened performance, class-leading active safety technology and a level of craftsmanship rarely found in this segment.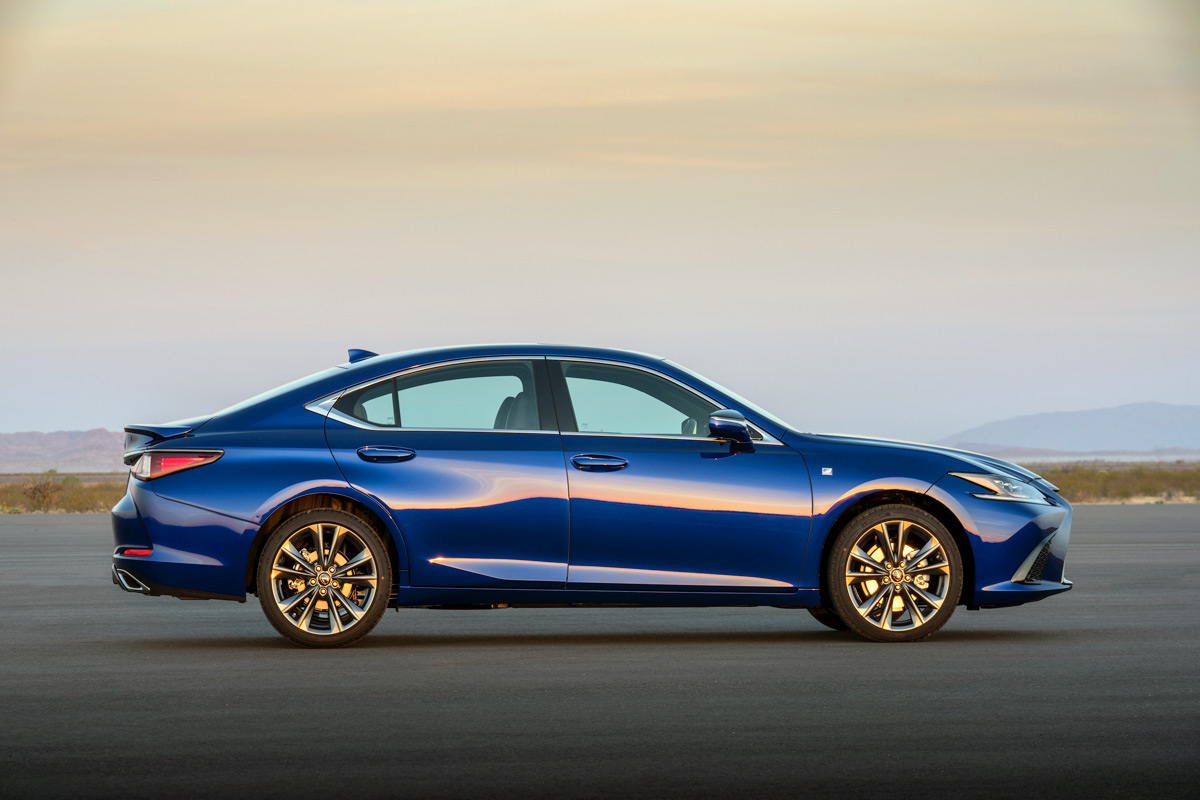 Built on the all-new Global Architecture – K (GA-K) platform, the new ES pushes the limits of design in the luxury sedan class. This ES is longer (+2.6 in), lower (-.2 in) and wider (+1.8 in.) than before with wheels that have been pushed closer to the corners thanks to a two-inch longer wheelbase and wider tracks front (+.4 in) and rear (+1.5 in).
A low front hood, fast roofline, and sharply chiseled rear end help give the ES the kind of eye-catching appearance that will make owners take a second look as they walk away.
What really sets off the new ES is the F SPORT model, which sports a more aggressive grille design, a rear spoiler, a dark lower valance, and 19-inch wheels with a design similar to that found on the LC coupe. Inside, the difference is even more apparent, with an all-new kind of metallic cabin trim.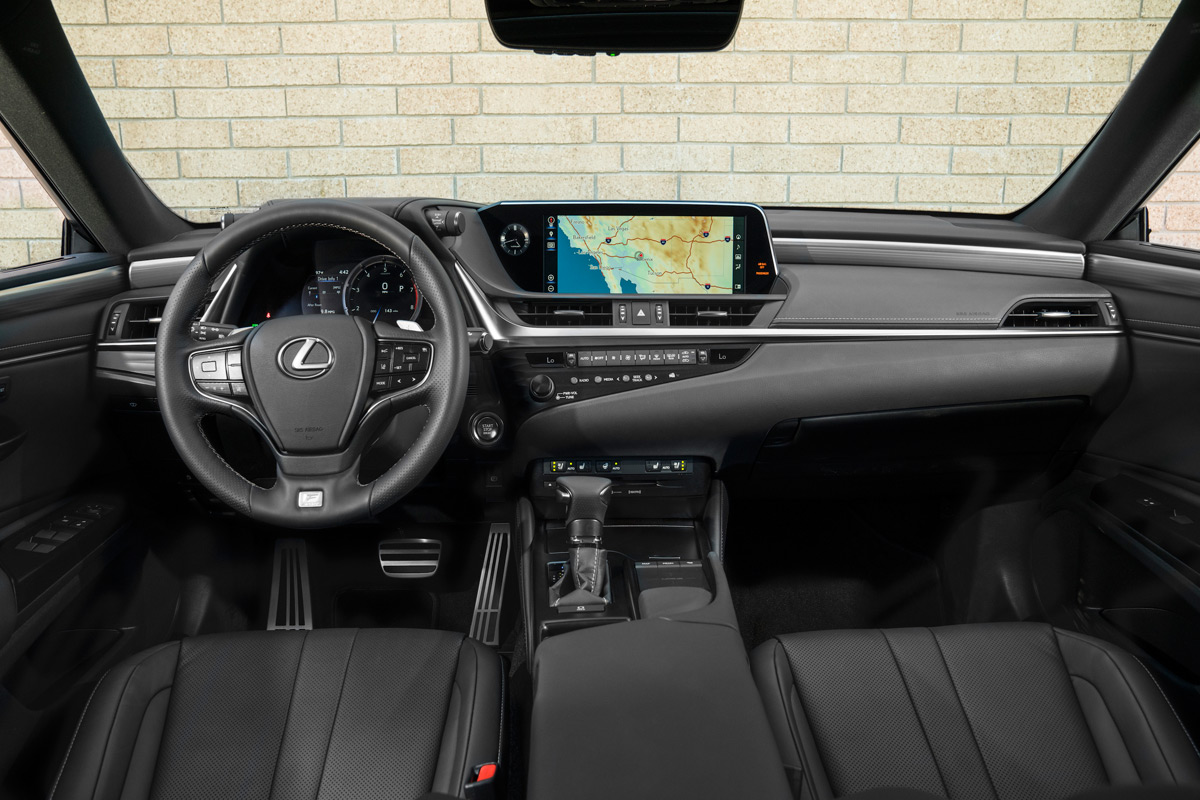 All ES 350s are powered by a 3.5-liter V6 that puts out 302 horsepower and 267 pound-feet of torque, a healthy increase in power (+34 hp, +19 lb-ft) compared to the previous generation V6. In addition to the boost in power, the ES 350 also benefits from a new eight-speed Direct Shift automatic transmission, which has been tuned to deliver crisp, precisely timed shifts with quick responses.
Overall, the 2019 Lexus ES represents a dramatic shift from the previous six generations, and I can't wait to get behind the wheel of one and see what it's made of. Stay tuned!