The Tesla Cybertruck Proves That People Are Ready For Edgy Designs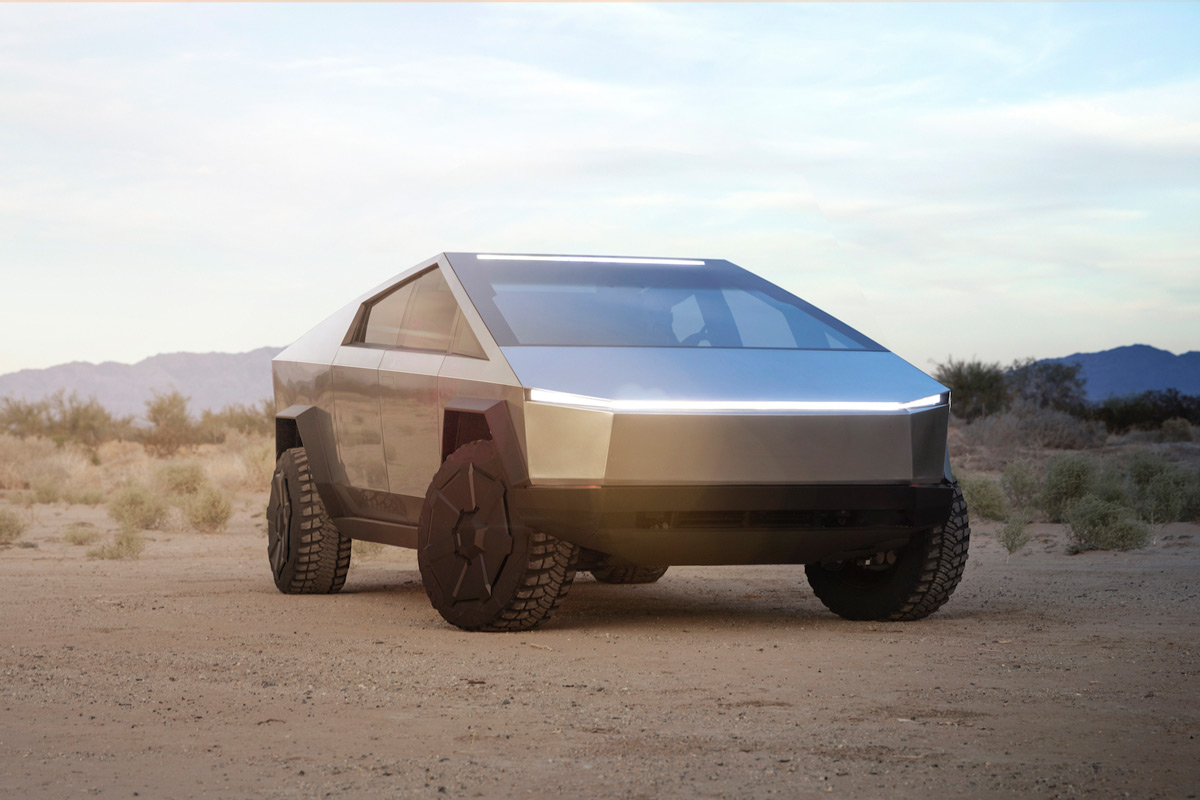 Last Thursday night, Elon Musk took to the stage at a special event in Los Angeles to introduce the world to his electric pickup truck, the Tesla Cybertruck. Looking like something straight out of Blade Runner, this "edgy" truck had audience members looking around for cameras, as they were sure they were getting Punk'd.
But the Cybertruck is no early April Fool's joke, it's the real McCoy, and despite it's polarizing looks, it's got some serious stats that are sure to have Ford and Rivian sweating bullets. We're talking 0-60 in less than 2.9 seconds, a towing capacity of more than 14,000 pounds, a range of 500+ miles, and a starting price of just $39,900.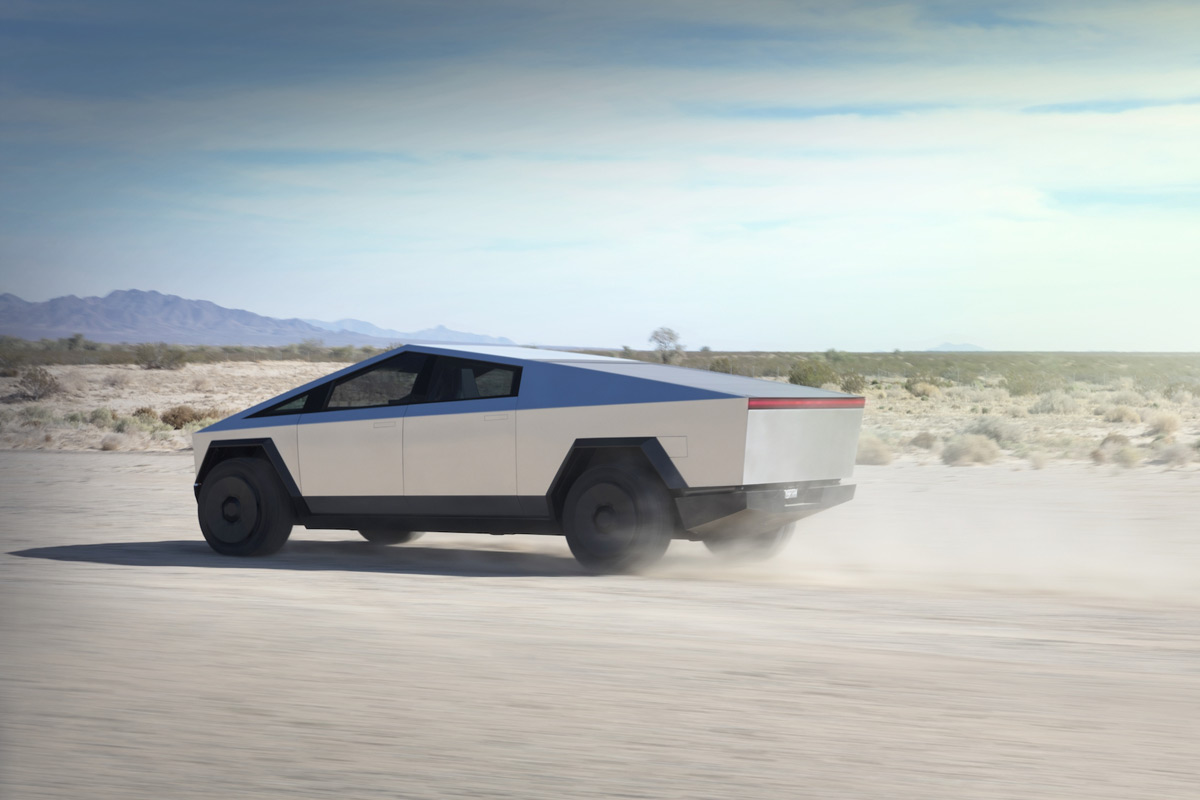 Musk said at the reveal that "we need something different" than today's pickup trucks, and he has certainly delivered on that. The Cybertruck is made from ultra-hard stainless steel, with Tesla design head Franz vol Holzhausesn hitting the Cybertruck on stage with a sledgehammer to demonstrate the body's strength. "You want a truck that's really tough. Not fake tough," Musk said. He also claimed it was bulletproof to a 9mm handgun.
The demonstration went a little sideways when Von Holzhausen then threw a metal ball at the window to show the strength of the window. The glass ended up cracking. Then another ball was thrown at another window and it shattered, too. Doh!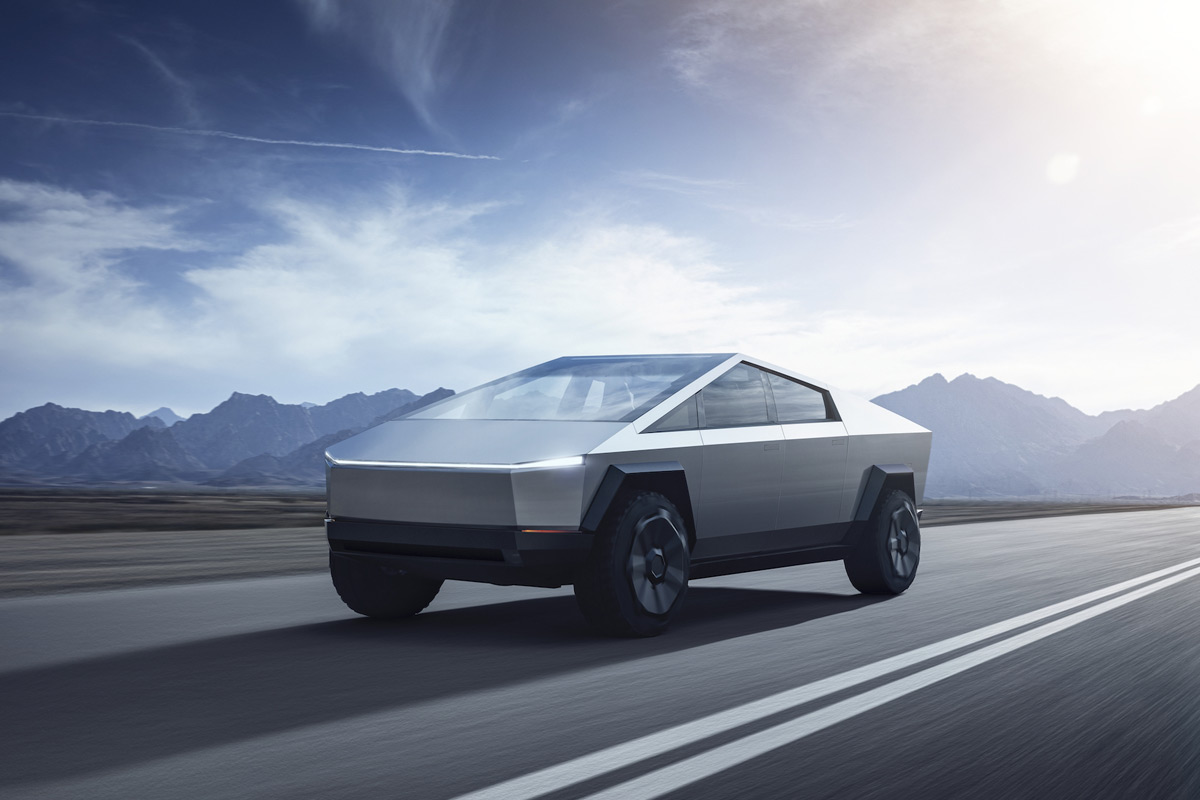 "Oh my fucking god. We threw wrenches, we threw everything even literally the kitchen sink at the glass and it didn't break. For some weird reason, it broke now," a humorous Musk said at the event. "I don't know why. We will fix it in post."
Personally, I think this gaffe was planned, knowing that it'd garner front page news all around the world, which it quickly did. Heck, even TMZ did a story about it. I'd venture to get that 80% of people around the world know about the Tesla Cybertruck. I can't tell you how many of my non-car friends were talking about it the following morning. Well played Elon!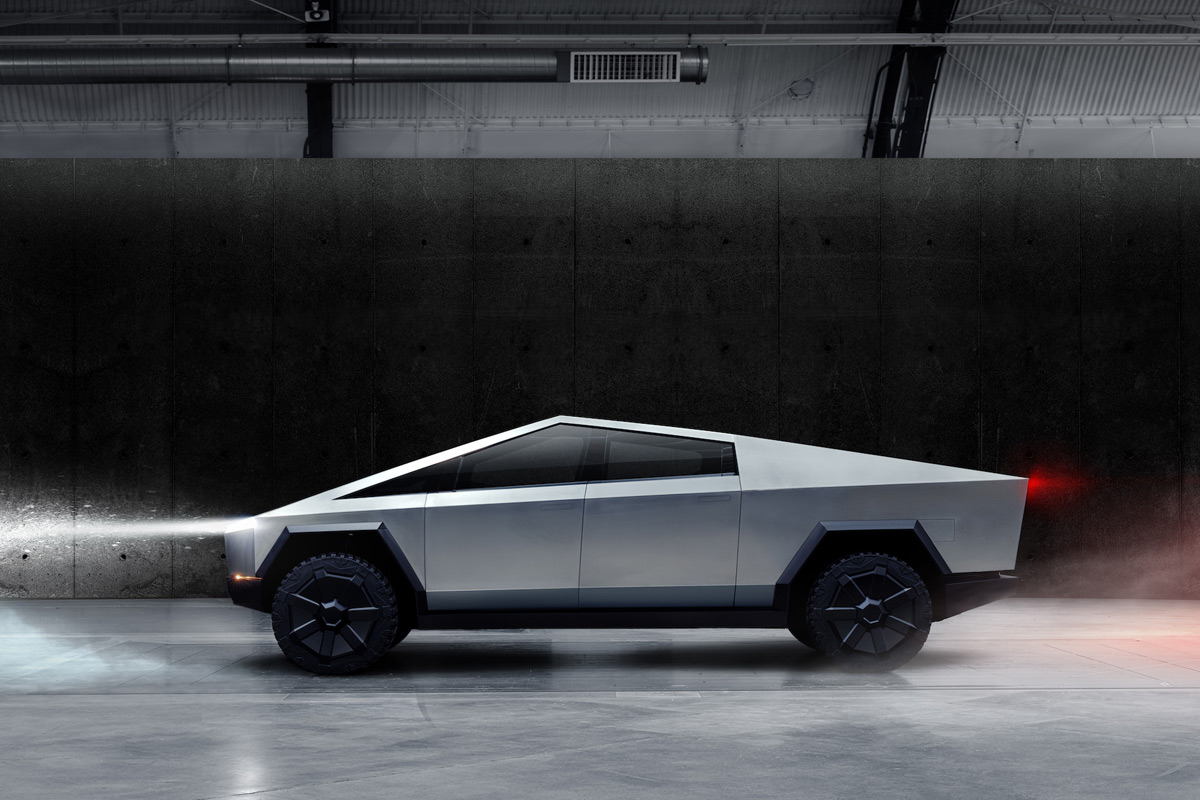 Regardless if the broken window incident was planned or not, Tesla was all anyone was talking about for the rest of the weekend. And apparently there really is no such thing as bad publicity, as Musk reported a record number of preorders placed in the days following the reveal, to the tune of 200K orders as of last night! That's $20 million dollars they've collected for a truck that is still 2 years out. And they did that in just in 3 DAYS!
Sure, that's still just a fraction of the nearly 1 million F-150's that Ford sells every year, but it shows that while everyone was poking fun at Tesla for their "ridiculous" design, the Cybertruck appeals to many people (myself included) who are tired of the same boring designs from the automakers. It's the same reason the Hummer was so popular back in the day, it just spoke to the 5-year old boys inside all of us.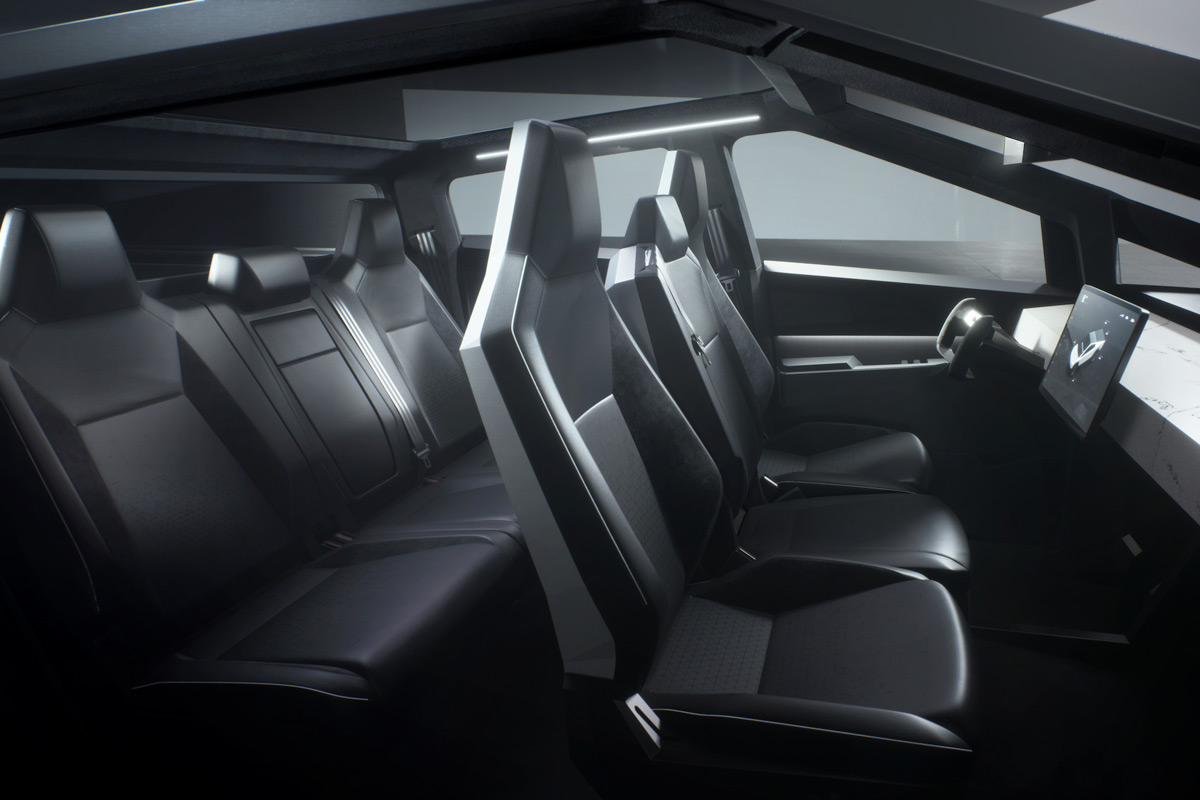 Musk has proven once again that he can talk the talk and walk the walk. The Tesla Cybertruck is designed to have the utility of a truck and the performance of a sports car. It will be durable, versatile and capable, with exceptional performance both on-road and off-road. And much like other radical designs, we'll get used to it at some point, and in time we'll see other auto brands copying it's style.
The Tesla Cybertruck will come in three variants: Single Motor Rear-Wheel Drive delivers 250+ miles of range, 7,500+ lbs of towing capacity, and a 0-60 of less than 6.5 seconds for $39,900. The Dual Motor All-Wheel Drive delivers 300+ miles of range, 10,000+ lbs of towing capacity, and a 0-60 of less than 4.5 seconds for $49,900, The Tri Motor All-Wheel Drive delivers 500+ miles of range, 14,000+ lbs of towing capacity, and a 0-60 of less than 2.9 seconds for $69,900.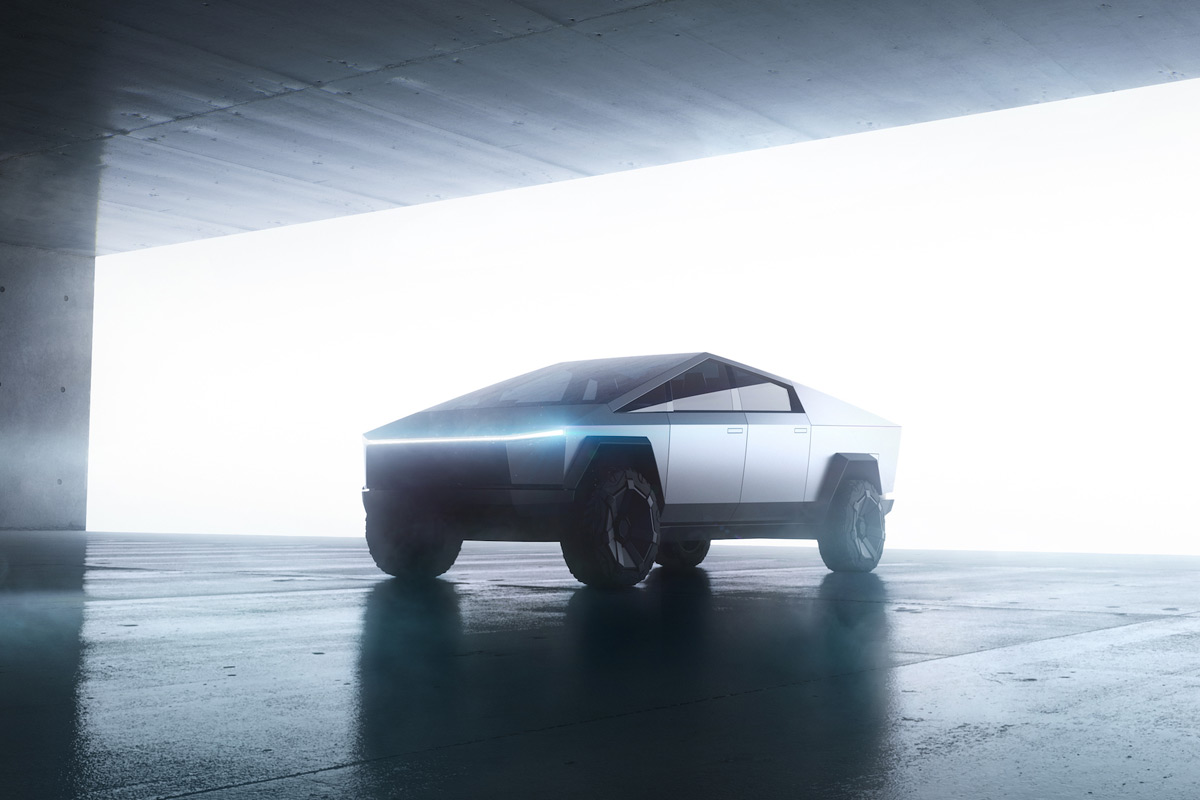 Production of the Cybertruck is expected to begin in late 2021, with the Tri Motor AWD model to follow in in late 2022. Hopefully they can stay on schedule, as Tesla hasn't exactly had the best track record in that department. And hopefully they'll sort out that whole window issue, though who really needs bulletproof glass anyway?
I'll admit, while I was a bit perplexed by the Cybertruck when it first rolled onto the stage on Thursday night, after spending a few days looking at it, this edgy design has really grown on me. Kudos to Tesla for delivering a truly futuristic looking vehicle, rather than the status quo. The company has always been a disrupter, and they continue to do so. Here's hoping that it delivers on all fronts, and gives the industry a much-needed shake up.
What do you think of the Tesla Cybertruck?