The Wellograph Is The World's Sleekest Health and Fitness Watch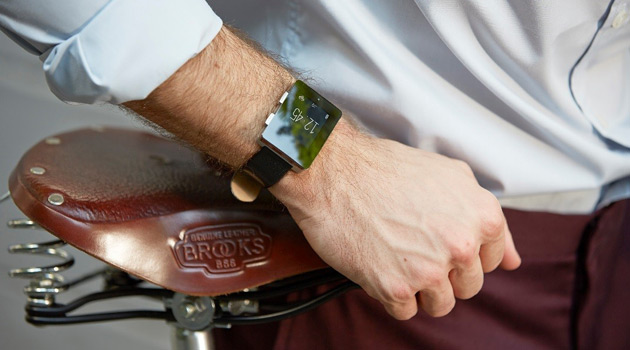 If you want to lose weight, increase your physical activity, or simply improve your overall health, there are no shortage of activity trackers to help you reach your goal. But what's the one problem they all share? They're ridiculous looking, and they announce to the world that you're trying to lose weight.
Not so with the Wellograph. They've developed a polished, contemporary looking watch with a leather strap and sapphire crystal display. But look closer, and you'll see that the Wellograph has an integrated heart rate monitor, activity tracker, running watch and pedometer, giving you the best of both worlds.
The Wellograph will lasts up to 2 weeks on one full charge at continuous use, and it can be recharged in just two hours. It displays all data in easy-to-read infographics in real time, and you can access all the functions right on your wrist. When you want further data interaction, Wellograph syncs effortlessly with a smartphone on a platform of your choice, conveniently summarizing your week and showing you today's exercise score. All your runs, stats and workout details including heart rate zones are saved.
The Wellograph is currently available for pre-order for $349, with an expected ship date of July 2014. For more information, visit www.wellograph.com.
Stay tuned, as I'll be back with an in-depth review of the Wellograph once they become available!