This Thanksgiving, I'm Most Thankful For..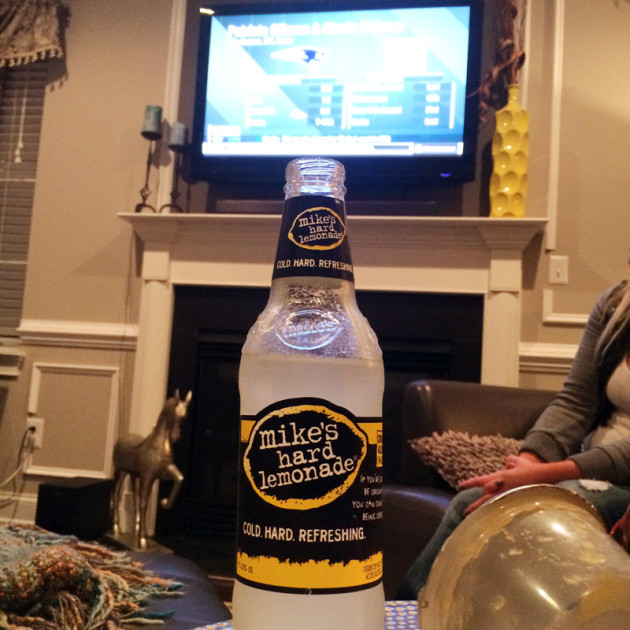 Family. Sure it's cliché, but my family is amazing, and they've been there for me through thick and thin. Even when I needed to move back home after college. It's something many of us take for granted, but I'm thankful for having been born into such an awesome family.
Our family has been doing Sunday dinners together for as long as I can remember. Whether it's Grandmom's homemade spaghetti and meatballs or Dad's elegant play on surf and turf, this Philly boy has made a habit of stuffing his belly and tossing back a few drinks with the fam.
This Sunday's dinner was no different, with the usual family gossip and catching the end of the 1pm football games. OMG, how ugly was that Packers-Panthers game?! My sister brought over a variety of mike's Hard Lemonade products, and we settled in for what was sure to be a fun night.
Now I know some of you might be saying, "C'mon Corey, what's up with the Mike's Hard Lemonade, that's a girly drink!" Well simply put, you're wrong. They are delicious and refreshing, and if they are good enough for my cigar smoking, whiskey drinking uncle, then it's good by me!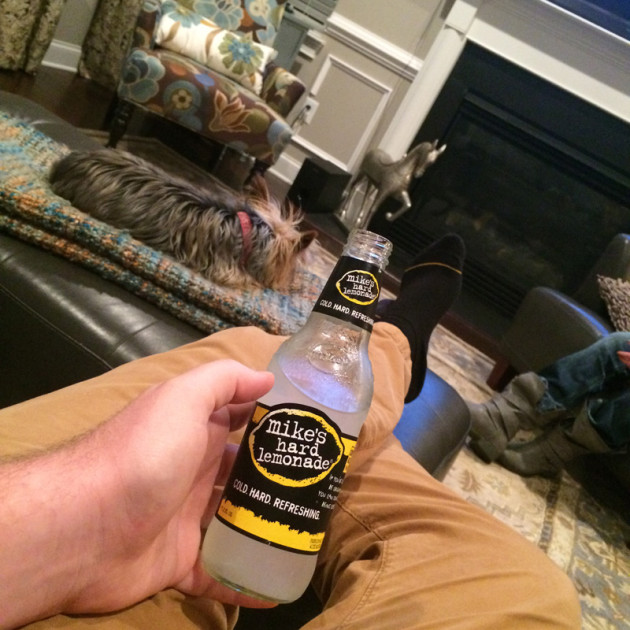 My Dad went with the regular Mike's Hard Lemonade, as he said it brought him back to his childhood, where lemonade was his drink of choice. My Mom, sister and uncle went a little rebellious with Mike's Hard Black Raspberry, which was a flavor I hadn't even seen before. It's got a crisp raspberry flavor that takes over your taste buds, and they passed it around so we could all try it out.
As a Dr. Pepper fan myself, I felt like Black Cherry would be the obvious choice, and it didn't disappoint. It's been a staple in the Mike's Hard arsenal since being introduced in 2010, and for good reason, because it's delicious!
Dinner was served right before the 4pm kickoffs, and my Dad made his signature surf and turf, a perfectly seared medium rare steak with a Maine lobster. Delicious food, great conversations, drinks abound, and football in the background. What more could you really ask for?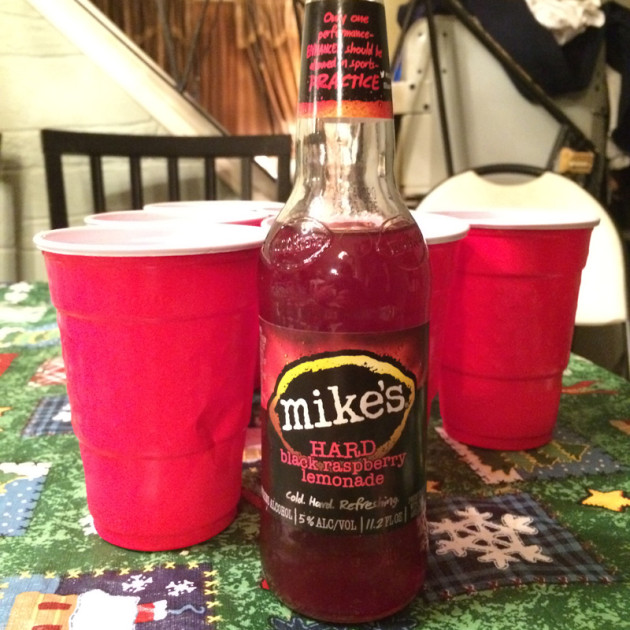 After dinner, my sister and I convinced the family to cut loose with a fun little game of Mike's pong. As the name suggests, it's just like regular beer pong, but with the delicious flavors of Mike's Hard instead. I made the game up on the fly, but it worked out perfectly. My Uncle Steve and I took home the victory, but there were no losers that night.
We ended the night with Sunday Night Football, watching the Eagles face off against the Cowboys, one of the biggest rivalries in the NFL. I sat back, relaxed and enjoyed a refreshing Mike's Hard Black Raspberry while we cheered on our Birds. It was a game to remember for sure.
Judging by how much everyone enjoyed Mike's Hard Lemonade this weekend, I have a feeling this might become part of our Sunday tradition from now on.
This post has been sponsored by Mike's Hard Lemonade, but all thoughts are our own.