Budweiser Brings Back Popular Limited-Edition Wooden Crates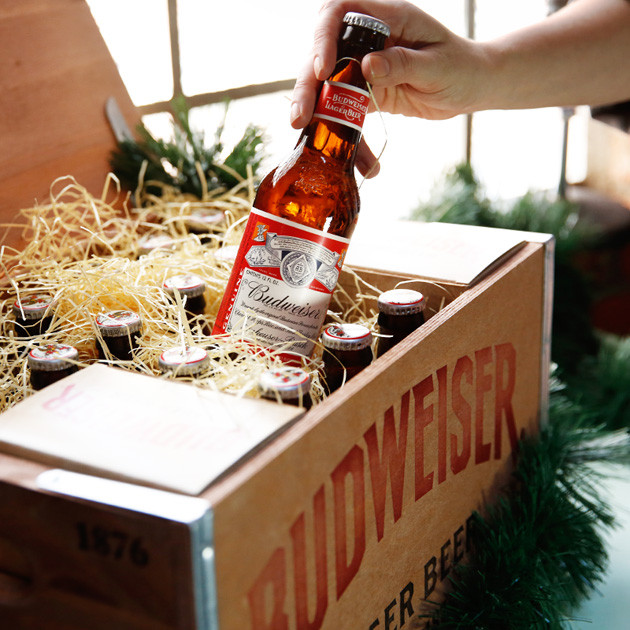 Last year, Budweiser released 10,000 limited-edition wooden crates for the holidays, and they disappeared in no time flat, and for good reason.. Because they were awesome!
If you missed out getting one last year, you are in luck, because Budweiser is bringing back its limited-edition, handmade wooden crates and classic packaging for the 2015 holiday season, and this time there are 60,000 crates to go around (vs. 10,000 in 2014).
Available now nationwide, the crates are hand-made to mirror the original crates that were distributed by the Budweiser Clydesdales following the end of Prohibition. Each of the crates features two pilsner glasses and 18 Budweiser bottles featuring the authentic, classic label from 1933 – the first label following the repeal of Prohibition.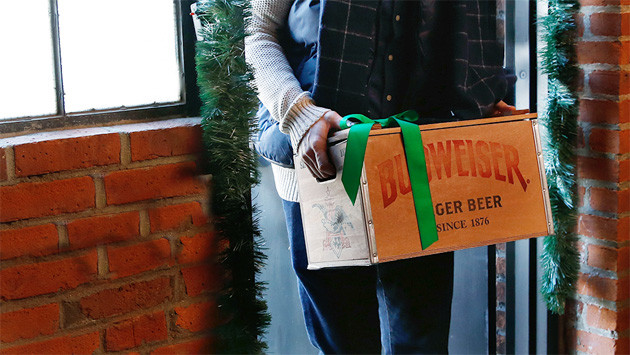 We were lucky enough to get our hands on a crate, and let me tell you, it's pretty legit!
If you manage to score one of the 60,000 crates, be sure to share images of your Macro holiday celebrations on social media using the hashtag #ThisBudsForYou.