Budweiser Releases 10,000 Limited-Edition Wooden Crates For The Holidays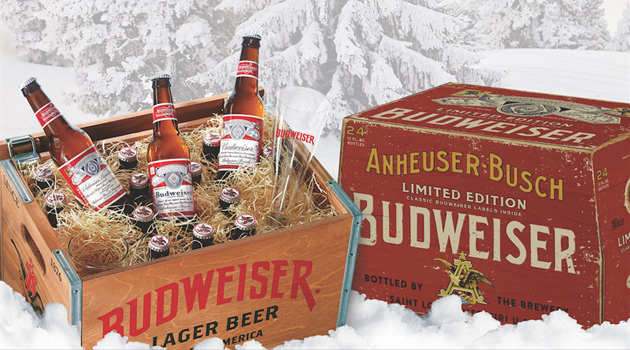 As if you needed another reason to get together with friends this holiday season, Budweiser has upped the ante on Friendsgiving by introducing a limited-edition, handmade wooden crate with 18 Budweisers and two pilsner glasses inside, all featuring authentic classic labels from 1918, 1933 and 1976.
Only 10,000 of the wooden crates will be available, hitting shelves across the country this week.
Budweiser, meanwhile, will do a full conversion of 1.6 million cases of 12-, 18- and 24-pack bottles to feature its classic labels, marking momentous occasions in the brand's history:
1918 – The last label before Prohibition
1933 – The first label following the repeal of Prohibition
1976 – The Budweiser brand's 100th anniversary
Those lucky enough to find one of the 10,000 crates are encouraged to share images of their own holiday parties on social media, using the hashtag #HolidayBuds.
Happy hunting!