Celebrate Thanksgiving with a Twist with Hornitos® Black Barrel
This post is sponsored by Hornitos®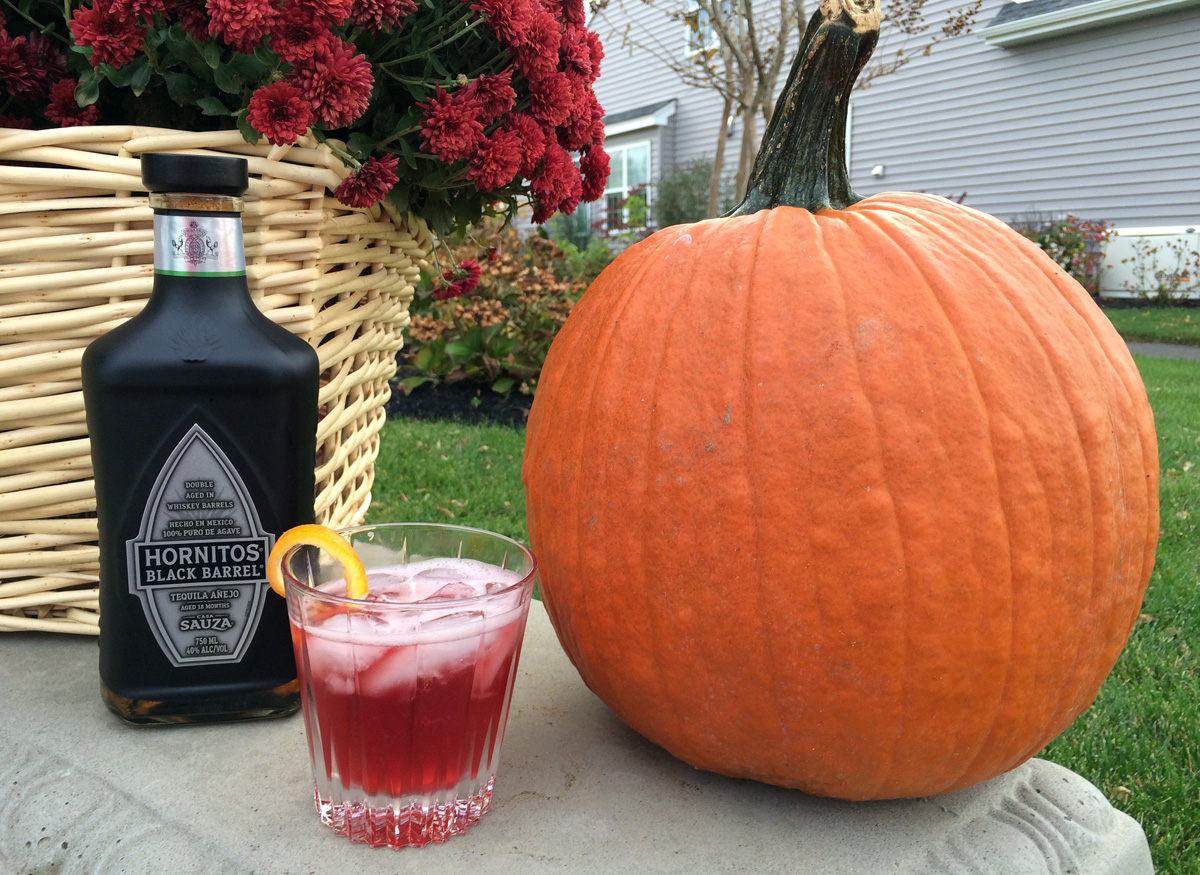 This Thanksgiving, do you know what I'm thankful for? Sure, family, friends, work and prosperity all rank high on my list, but I'm also thankful for a day off where I can just park my butt on the couch and watch football all day long, before stuffing my gourd with an absurd amount of turkey and pumpkin pie. And, of course, nothing goes better with Thanksgiving dinner than some crisp, refreshing adult beverages.
This year, we're hosting Thanksgiving at our house, and we're skipping the beer and classing it up with some more sophisticated drinks for our friends and family. We used our newfound favorite Hornitos® Black Barrel tequila to create the Cranberry Orange Old Fashioned, a twist on the whiskey classic.
Tequila might seem like a strange alternative for whiskey, but since Black Barrel is aged in traditional whiskey barrels to deliver a superior flavor with complex whiskey notes, it's the perfect substitute to boring whiskey. I love it so much that I might even attempt a Hornitos® Black Barrel-based gravy for turkey day!
I whipped up a few drinks for some friends and family in advance of Thanksgiving, and they absolutely loved them. In fact, they actually pulled themselves away from the game and got up off their couches to come into the kitchen for another of these incredible drinks. Here's how you make them: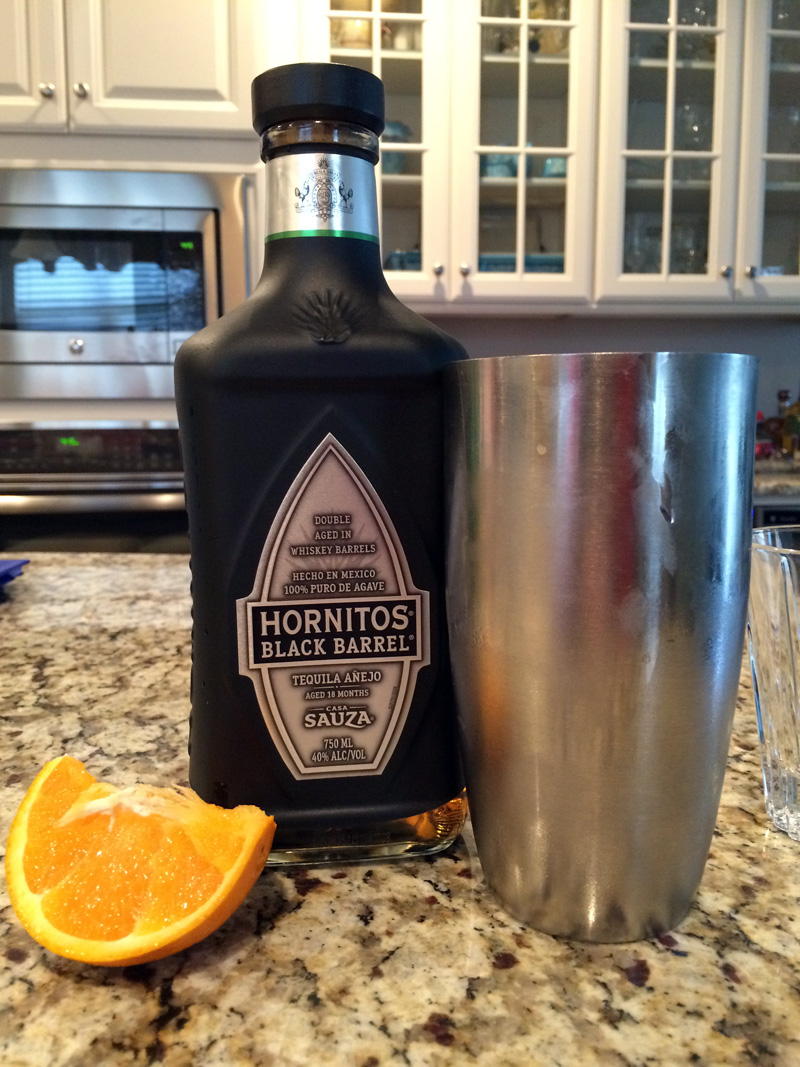 Cranberry Orange Old Fashioned
1 shot of Hornitos® Black Barrel
2 oz. cranberry juice
1 orange wedge
A few dashes of sweet bitters
A splash of sparkling water for carbonation (I used a lime-flavored one for extra taste)
Ice
Preparation: Muddle an orange wedge into your shaker and add lots of ice. Then add in mix Hornitos® Black Barrel, cranberry juice, sweet bitters and a splash of sparkling water. Shake well. Pour into a glass and enjoy.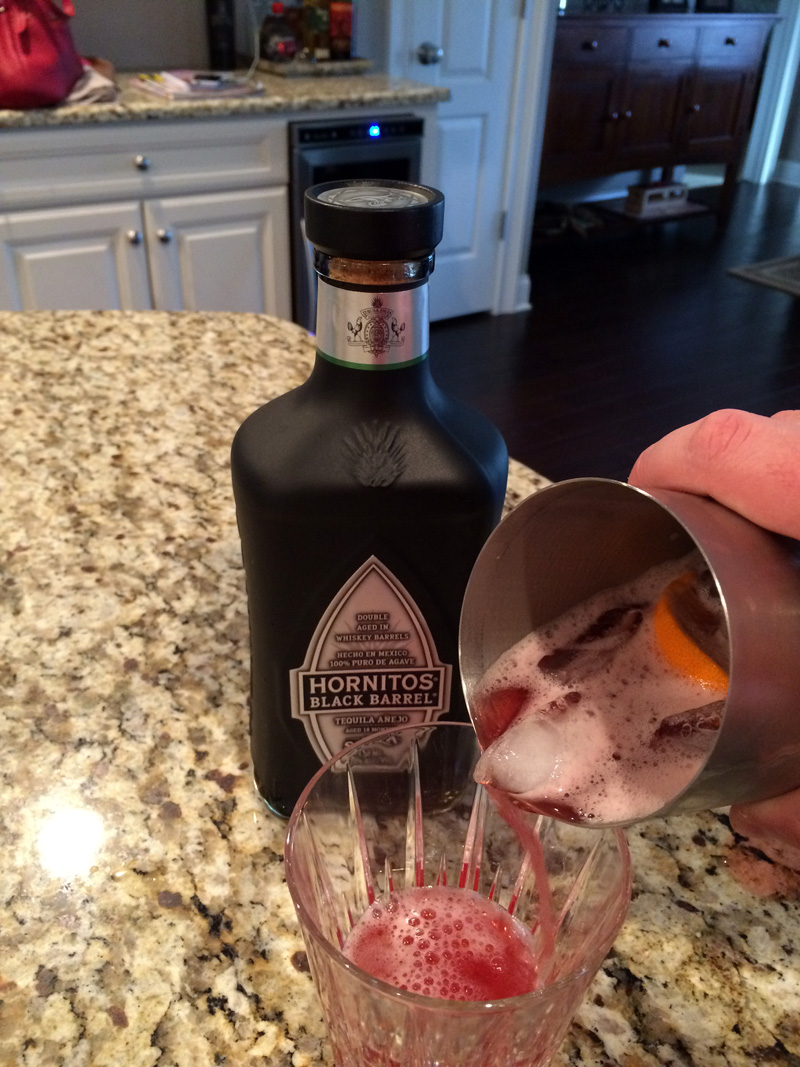 What I love about this cocktail is that it can be enjoyed year-round, at any time of the day. We were drinking them in the early afternoon, but you can also serve them as an after-dinner refresher. And you can add your own twist to the drink by switching out the cranberry juice for something else – don't be afraid to get creative with it. Next time, I'm going to experiment with some apple cider and see how it turns out.
You'll also want some appetizers to snack on before dinnertime, and my Aunt Kathy's incredible homemade panko crusted onion rings with horseradish dipping sauce have always been a crowd favorite. While her onion rings are mouth watering on their own, the sauce is kind of lacking. So I decided to create my own sauce using Hornitos® Black Barrel, and it's pretty amazing, if I do say so myself. You get an initial burst of sweet, followed by a back-end kick of spice. It's a simple and effective recipe that's not only good as a dipping sauce, but can also be used to marinate chicken on the grill or spice up an average cheeseburger.
Try it out and let me know what you think of it: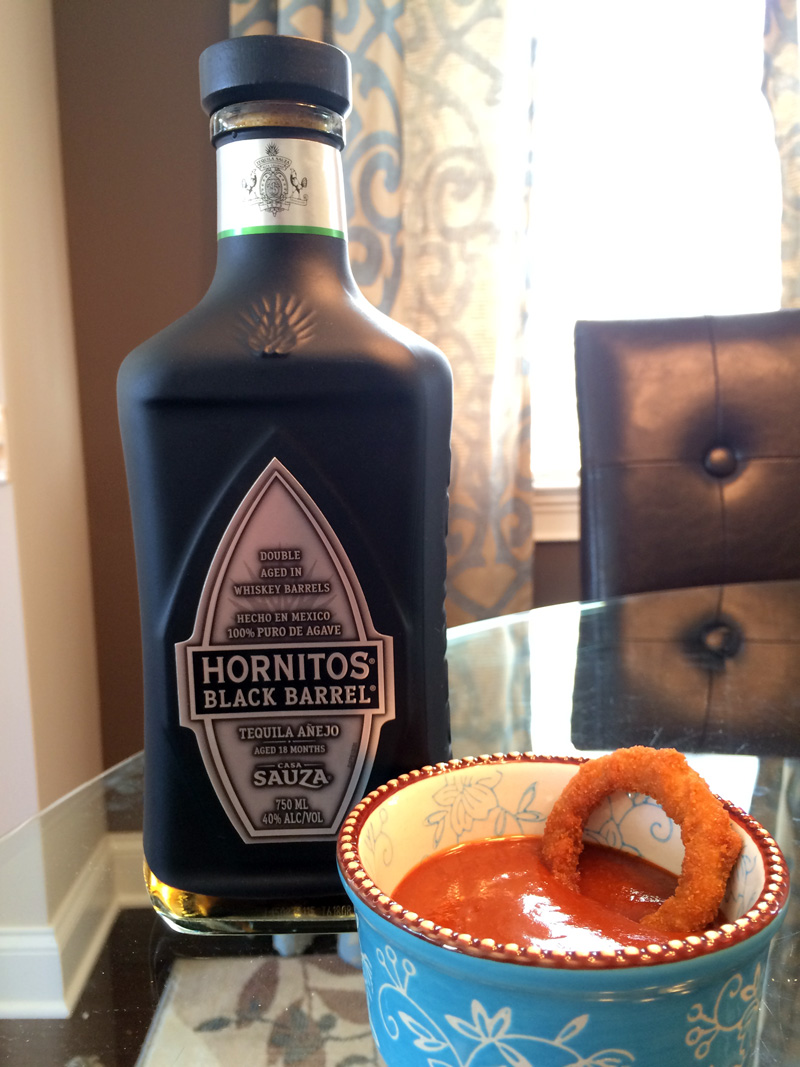 Hornitos® Sriracha BBQ Sauce
2 cups ketchup
1/2 cup molasses
1/3 cup of Hornitos® Black Barrel
1/4 cup of dijon mustard
3 tablespoons Sriracha
2 tablespoons Worcester sauce
2 teaspoons paprika
1 teaspoon garlic powder
1 teaspoon chili powder
1 teaspoon onion powder
Preparation: Mix all ingredients into a pot on medium heat. Wait until sauce begins to boil. Once boiling, put sauce on low heat and let simmer for 20 minutes so it begins to thicken. Allow to cool, stirring occasionally. Store in an airtight container in the fridge for up to 4 days.
Happy Thanksgiving!
Hornitos® Tequila doesn't settle for the status quo but believes in taking experiences to the next level with 100% agave tequila. Learn more about what makes us Not Just Any Tequila at www.hornitostequila.com and follow us on Twitter at www.twitter.com/Hornitos.