Transform Your Bathroom Into A Spa-Like Oasis With The Nebia by Moen Quattro
Watch any HGTV remodeling show, and you'll notice that they tend to spend a lot of time and money on the kitchen and master bathroom, because that's what's most important to buyers. And it makes perfect sense, as we spend a lot of time in these two rooms each day. And an easy to make your bathroom more desirable is by installing a luxury showerhead.
But instead of doing a major upgrade right before selling your house, why not do it now so that you can enjoy it yourself? That's exactly what I did back in 2018, embarking on a major kitchen remodel that completely transformed the space, my new kitchen looking like something out of a magazine. And let me tell you, it was so worth it!
So started the remodeling bug. Since then, I've replaced the carpets, painted a bunch of rooms, got some new furniture, and now I'm getting ready to tackle the master bathroom. Honestly, I should have probably updated this bathroom years ago, as it's horribly dated. But seeing as it was still functional, I left well enough alone.. until now.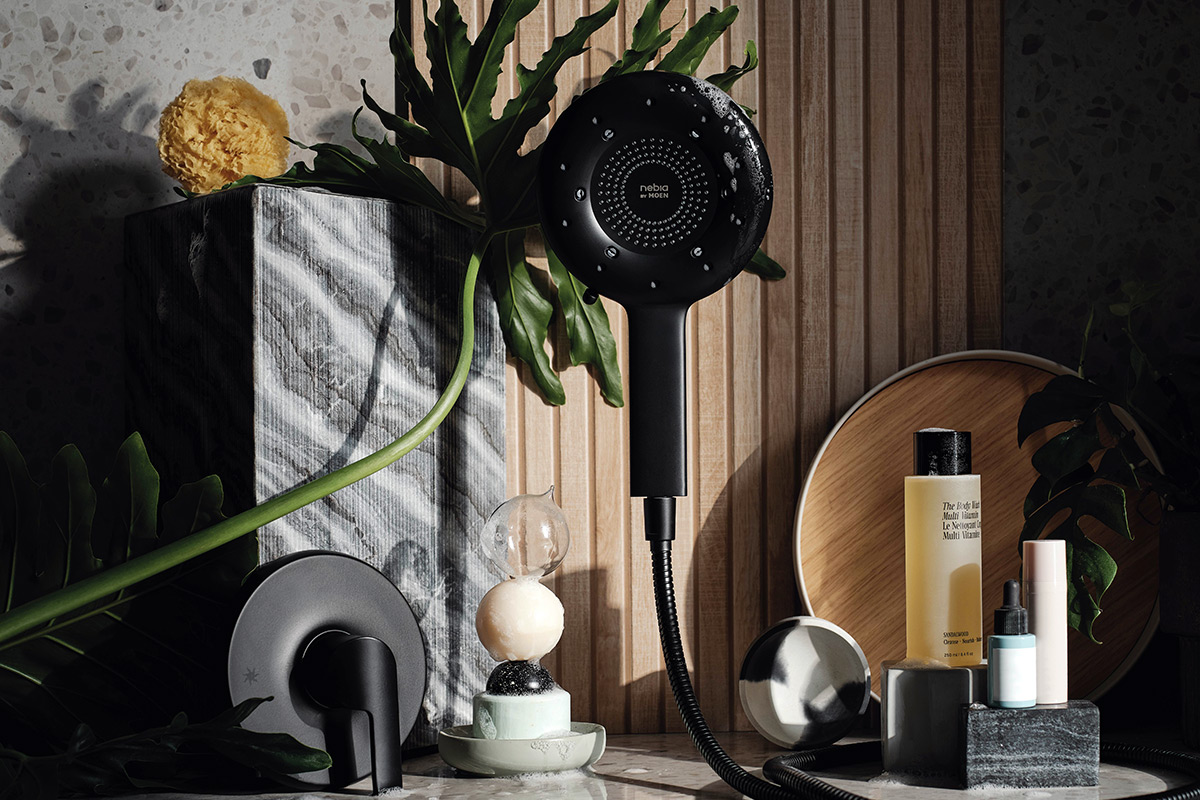 I recently spent a few days at a friend's house and fell in love with their stunning bathroom, so that gave me the push to finally upgrade mine as well. But rather than doing a complete gut remodel, I'm upgrading things piece by piece, as the bones of the room are good, and I'm not looking to drastically change things up. I'm talking new vanity, lighting, mirrors, paint, tiles, and flooring. And of course, a luxurious new showerhead is a must.
And that's exactly where I started, installing the new Nebia by Moen Quattro showerhead a few weeks ago. For those of you unfamiliar with the brand, Nebia by Moen, with the help of backers like Apple CEO Tim Cook, Fitbit CEO James Park and Airbnb co-founder Joe Gebbia, was meticulously engineered for optimal warmth, rinsing and body coverage, offering a superior shower experience through atomization, the process of breaking up water into tiny droplets while offering users 45-65% in water savings.
Unlike other water-saving showerheads on the market, the Nebia by Moen Quattro somehow manages to deliver a high-pressure showering experience while using half as much water. It offers four spray modes (Angel Hair, Hard Spray, Super Saver, and Soft Spray), and it delivers that luxury showering experience that you often find in high-end hotels and spas. Soft Spray feels pretty incredible, it blends the best of a steam room and a traditional shower.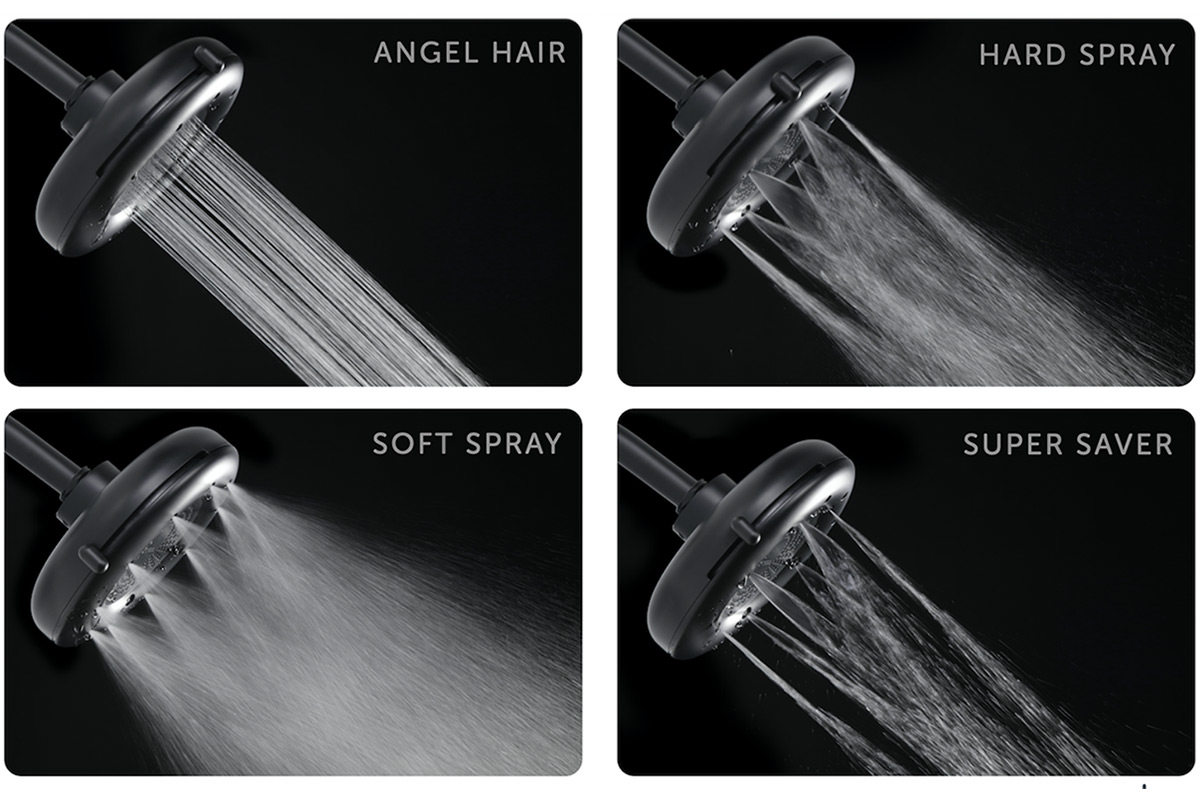 Now one question that often comes up is if the spray is strong enough to be able to wash out shampoo and conditioner. While I couldn't exactly test this out, since I have a shaved head, I'm told that Quattro's droplets are able to effectively rinse shampoo and conditioner out of even the thickest hair. That said, the Hard Spray seems like it offers more than enough water pressure to take care of that.
Installation is super easy and takes less than a minute, simply unscrew your old showerhead (use an adjustable wrench if it doesn't want to come off on its own), then screw the Quattro into place, hand tightening it onto your shower arm. This video shows you just how easy it is to install, no costly plumber needed.
The Quattro is offered in two versions (Handshower and Rainshower), as well as five different finishes (Matte Black, Chrome, Nickle, Bronze and Gold) to suit every type of bathroom. While I considered going with Nickle or Bronze for a more modern look, that would have required me to change ALL of the chrome fixtures in my bathroom, something I wasn't planning on doing due to cost. But it's nice that they offer so many different options.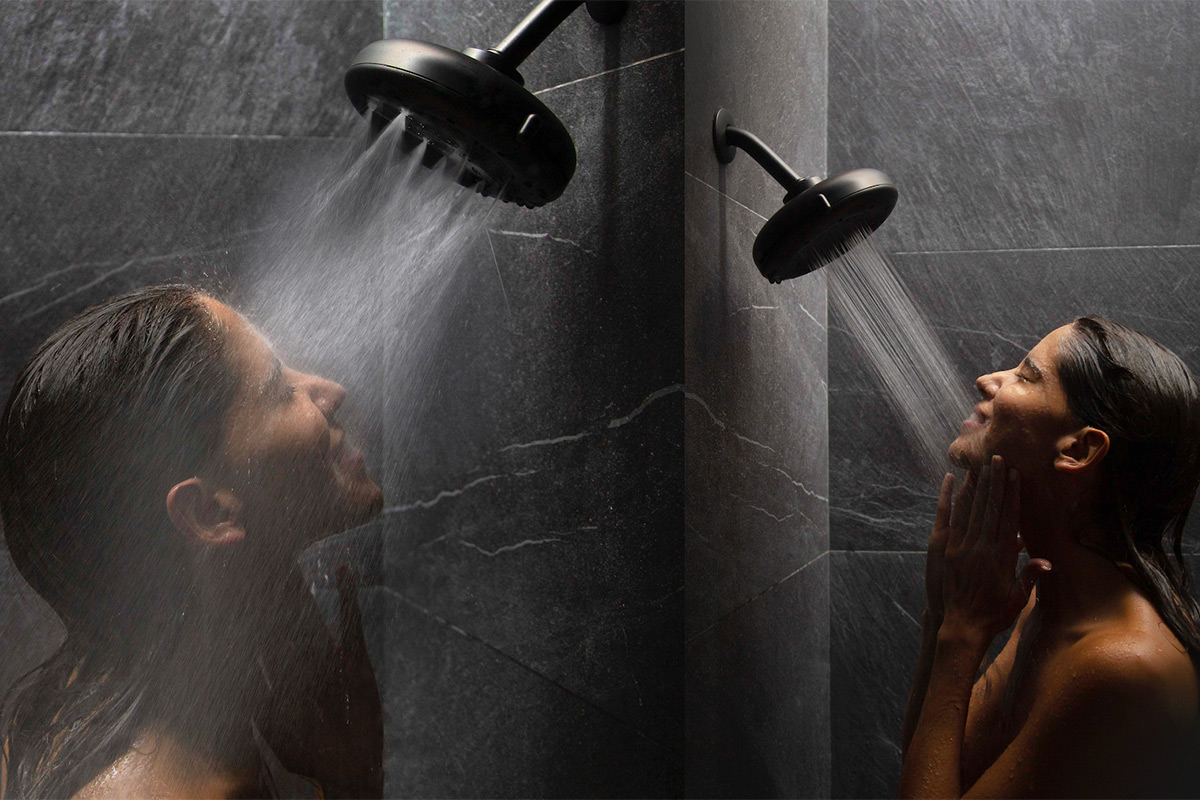 Overall, there's a lot to like about the Nebia by Moen Quattro. Not only does it transform your shower into a spa-like experience, but it's also very eco-friendly thanks to its innovative water saving design. According to their calculator, a family of 4 living in Los Angeles would save over $350 per year on water / heating costs. That's an incredible savings, especially considering the fact that the Quattro only costs $119 ($149 for the Handshower model).
So what do you say, are you ready to up your shower game? Well you're in luck, because Nebia has an early Black Friday / Cyber Monday deal that runs from 11/18 till 11/25, offering up to 30% off and free shipping in the US. Needless to say, if you're sold on the Nebia by Moen Quattro showerhead, now's the perfect time to pick one up.
Happy showering! 🚿