Trojan Pleasure Carts Bring New Yorkers Pleasure W/ 10,000 Vibes Giveaway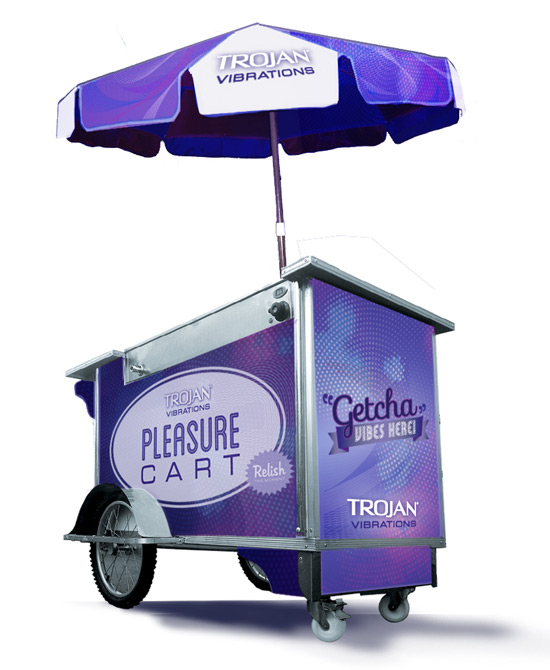 Trojan Vibrations is bringing the buzz to the streets of New York this week with a massive giveaway of 10,000 Trojan vibrators – The largest-ever vibrator giveaway of its kind!
On August 8th and 9th, Trojan will be serving up its latest line of Vibrations products to all pleasure seekers via specially-designed Trojan Vibrations Pleasure Carts, modeled after New York City's famous hot dog carts. (As seen above)
The carts will hit hot spots around Manhattan and will be giving away free Trojan Tri-Phoria (MSRP $39.99) and Trojan Pulse Intimate Massagers (MSRP $29.99) to thousands of New Yorkers seeking a little pleasure pick-me-up.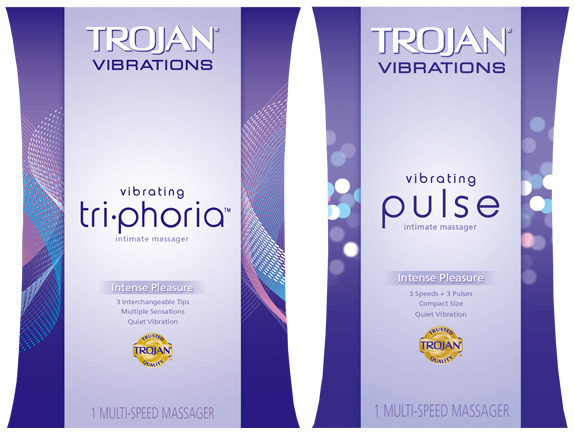 People can satisfy their pleasure cravings by swinging by a Trojan Vibrations Pleasure Cart to receive a free Trojan Tri-Phoria Intimate Massager or Trojan Pulse Intimate Massager, while supplies last.
Find a Trojan Vibrations Pleasure Cart near you by visiting Facebook.com/TrojanVibrations.
The Trojan Vibrations Pleasure Carts come on the heels of last year's successful Trojan Vibrations Truck Tour, which hit nighttime spots across New York City, giving good vibes with samples at every stop.