Video Of Russians Climbing Rio's Christ the Redeemer Statue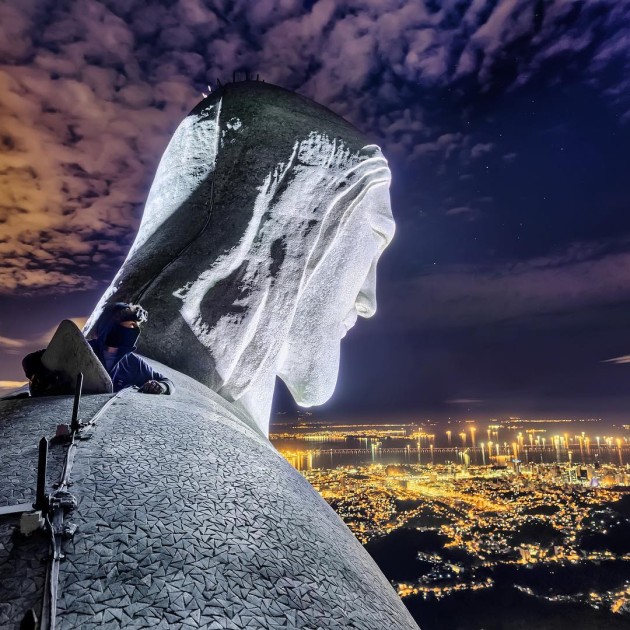 There's a strange phenomenon happening in Russia right now, where death-defying "roofers" seek out tall buildings to climb, in search of that perfect picture. And unfortunately, it doesn't always end well.
Russian daredevils Vitaliy Raskalov and Vadim Makharov were visiting Rio de Janerio over the summer, and they decided to take on the ultimate challenge – Climbing atop the iconic Christ the Redeemer statue.
The towering 98-foot-tall statue is perched atop the perilously steep, 2,300-ft Corcovado Mountain. Trekking up the Corcovado by cable car to the foot of the monument is a terrifying enough journey. But the two 22-year-old Russians weren't content with a run-of-the-mill tourist stop.
Instead, they snuck to Corcovado's summit after hours, gained access to the interior of the monument using a ladder they found in a utility closet, and climbed to the top of Christ the Redeemer. This stunt is wrong on so many levels, but nonetheless the video is something else:
The duo even took to Instagram, posting a couple of photos while they were perched on the arm of Jesus:
Pretty crazy stuff, don't you think?