VLF Automotive Introduces The Force 1 V10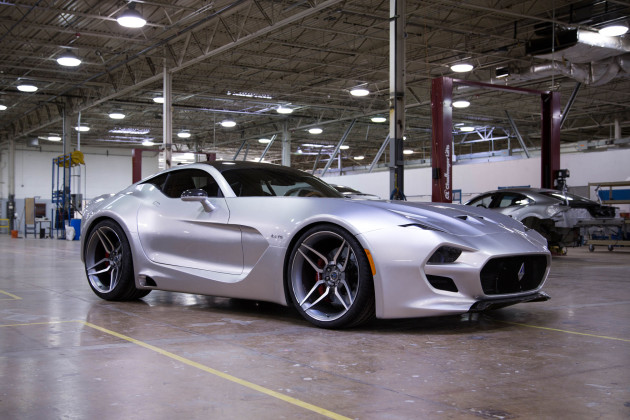 VLF Automotive, the American luxury sports car company founded in 2012 by former GM Vice Chairman Bob Lutz, entrepreneur/manufacturer Gilbert Villarreal and legendary automotive designer Henrik Fisker, were on hand at the Detroit Auto Show this morning to debut their latest creation, the Force 1.
Based on a Dodge Viper (a hell of a platform to start off with), the Force 1 gets an all-new body made entirely of carbon fiber, which helps keep the weight of the car down to below 3400lbs. Coupled with the 8.4-liter V10 from the Viper, which has been tuned to deliver 745HP / 638 lb-ft of torque, and you've got one hell of a ride!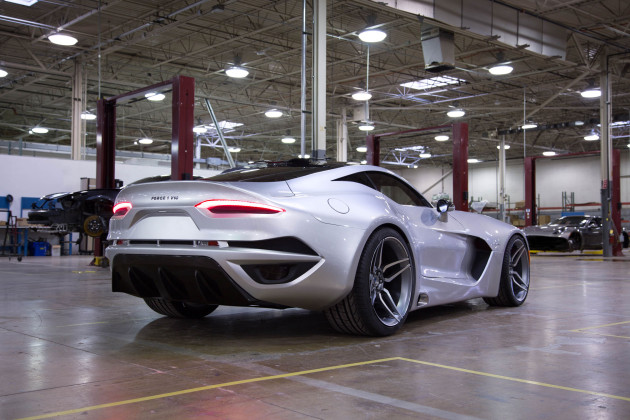 The car can be had with either a manual transmission or a paddle-shifted, six-speed automatic. VLF says the Force 1 will do the 0-60mph in just 3.0s, pass the quarter mile in 10.97s at 136.88 mph, on it's way to a top speed of 218 mph. Sounds like fun..
The interior of the Force 1 is luxurious, with hand stitched ultra-soft leather, Alcantarra, suede with several other unique features, including a champagne holder. You know, because you need your champagne to be secure when you're blazing down the road at 218 mph.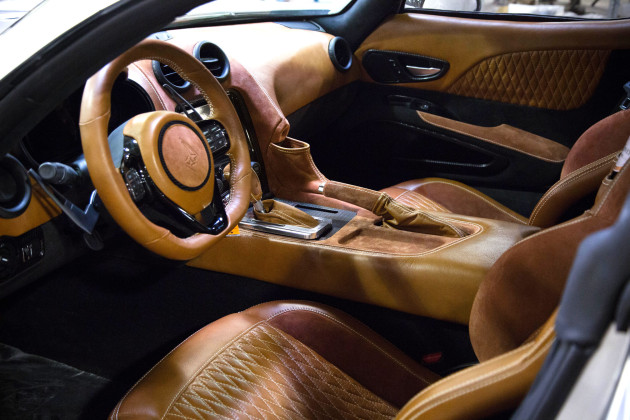 The company only plans on building 50 cars initially, with a starting price of $268,500. That's relatively cheap for a low-volume supercar, and right in line with exotics like the Ferrari 488 and Lamborghini Huracan, both of which are much more common.
Production is scheduled to start in late April. For more information on the Force 1, visit vlfautomotive.com.