Watch As The SSC Tuatara Hypercar Makes A 331 MPH Top Speed Run!
Remember back when 200 mph was considered insanely fast? Today, that number doesn't even raise an eyebrow, as a number of attainable sports cars have joined this exclusive club, like the 2021 Dodge Charger SRT Hellcat Redeye, which has a top speed of 203 mph. Not bad for $80K.
These days the bar has been raised significantly higher, with the Koenigsegg Agera RS setting a record with their 277 mph run, only to have the Bugatti Chiron come and shatter that record a few years later with an insane 304 mph run. But that record was short lived, with a dark horse coming out of nowhere and setting an unbelievable record that will be hard to beat.
No, I'm not talking about the Hennessey Venom F5, I don't really know what happened to that car to be honest with you. The new king of the road is the 1,750-horsepower SSC Tuatara.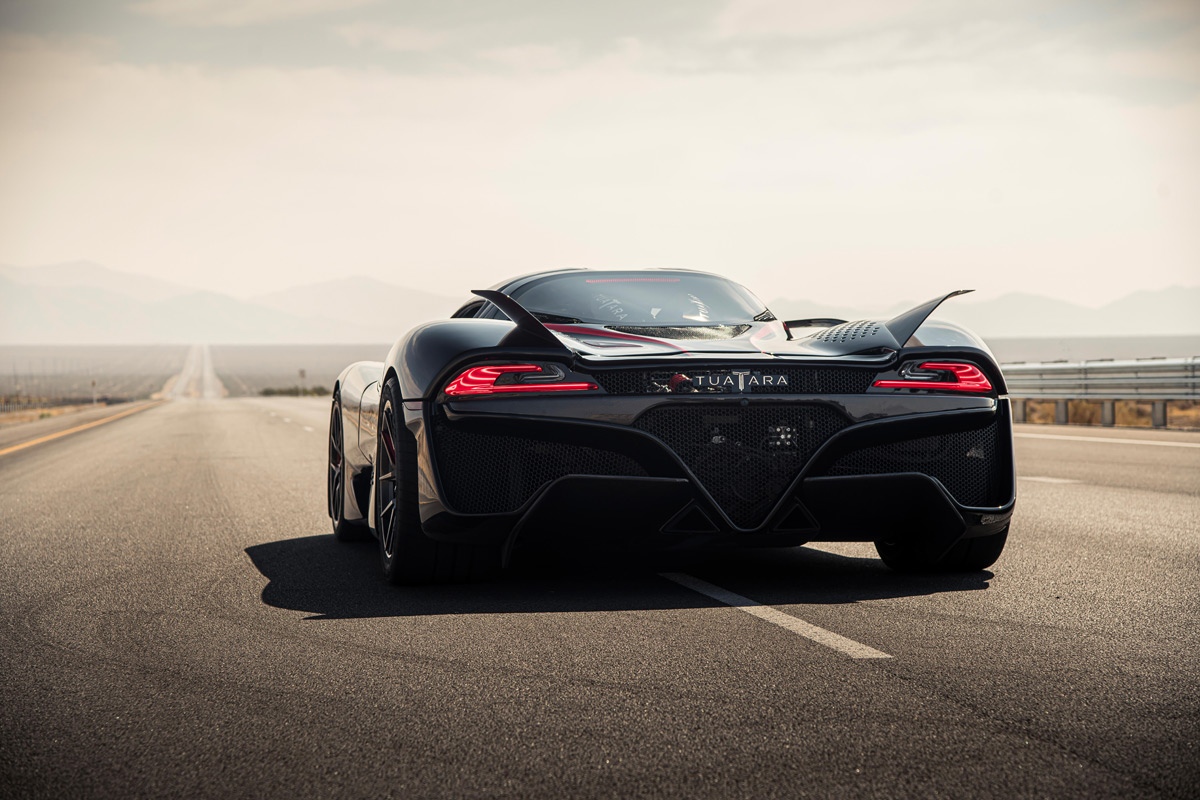 Who? While SSC North America tends to fly under the radar compared to the likes of Bugatti and Koenigsegg, they're no stranger to the hypercar game, with their Ultimate Aero holding the fastest production car record (256mph) until the Bugatti Veyron Super Sport came along and sent them packing. So you could say this is a bit of sweet revenge for SSC.
SSC North America made the record-setting run on Saturday, October 10 outside of Las Vegas near Pahrump, Nevada along a seven-mile stretch of State Route 160. Acclaimed professional racing driver Oliver Webb was at the Tuatara's wheel.
Webb pushed the SSC Tuatara to an average speed of 316.11 mph following two consecutive high-speed test runs of 301.07 mph and 331.15 mph. In accordance with record criteria, the Tuatara traveled in opposite directions, clocking its speeds within one hour, to break the world record for "Fastest Production Vehicle."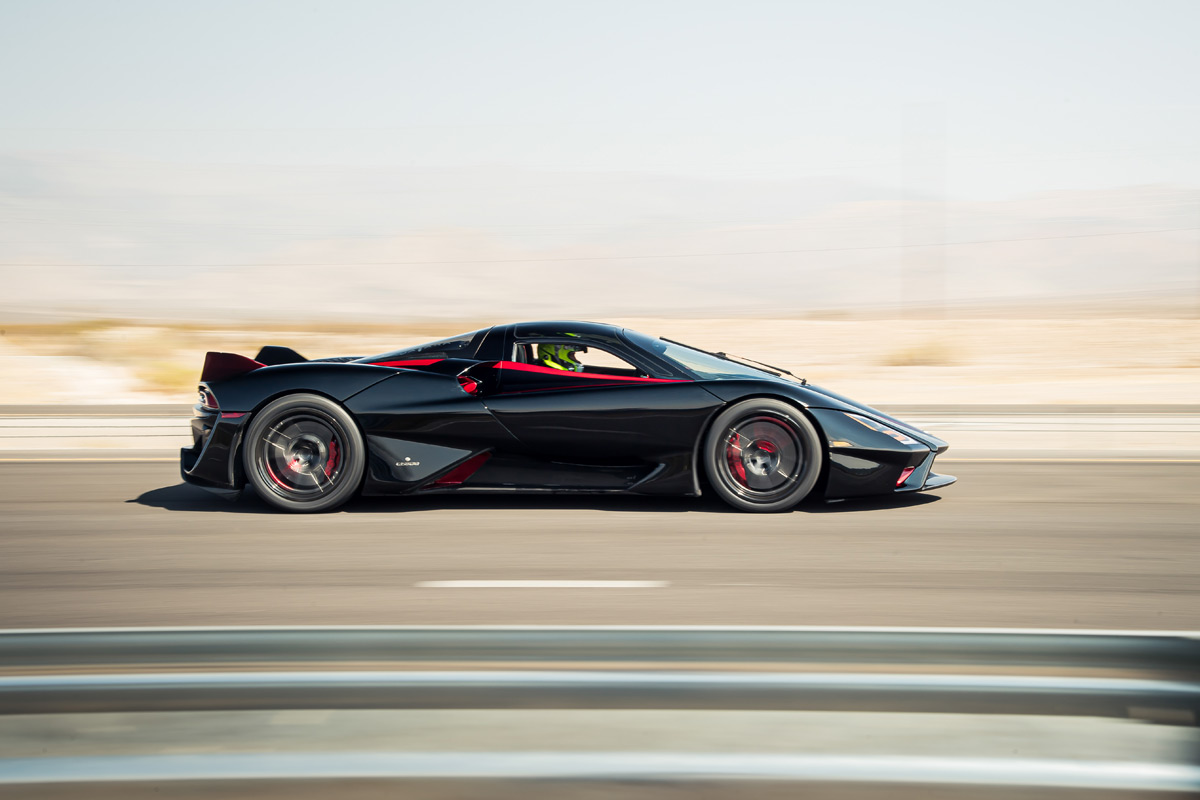 Officials were on site to verify all world record criteria was met, including review of Dewetron GPS measurements, which tracked the speed runs using an average of 15 satellites, and to confirm the new record.
"It's been ten years since we held this record with our first car, the Ultimate Aero, and the Tuatara is leagues ahead. Its performance reflects the dedication and focus with which we pursued this achievement," said Jerod Shelby, CEO of SSC. "We came pretty close to meeting the theoretical numbers, which is astonishing to do in a real world setting on a public road. America's new claim to victory in the 'land-based space race' is going to be tough to beat."
What's even crazier is what Oliver Webb said afterwards – "There was definitely more in there. And with better conditions, I know we could have gone faster. As I approached 331 mph, the Tuatara climbed almost 20 mph within the last five seconds. It was still pulling well. As I told Jerod, the car wasn't running out of steam yet. The crosswinds are all that prevented us from realizing the car's limit."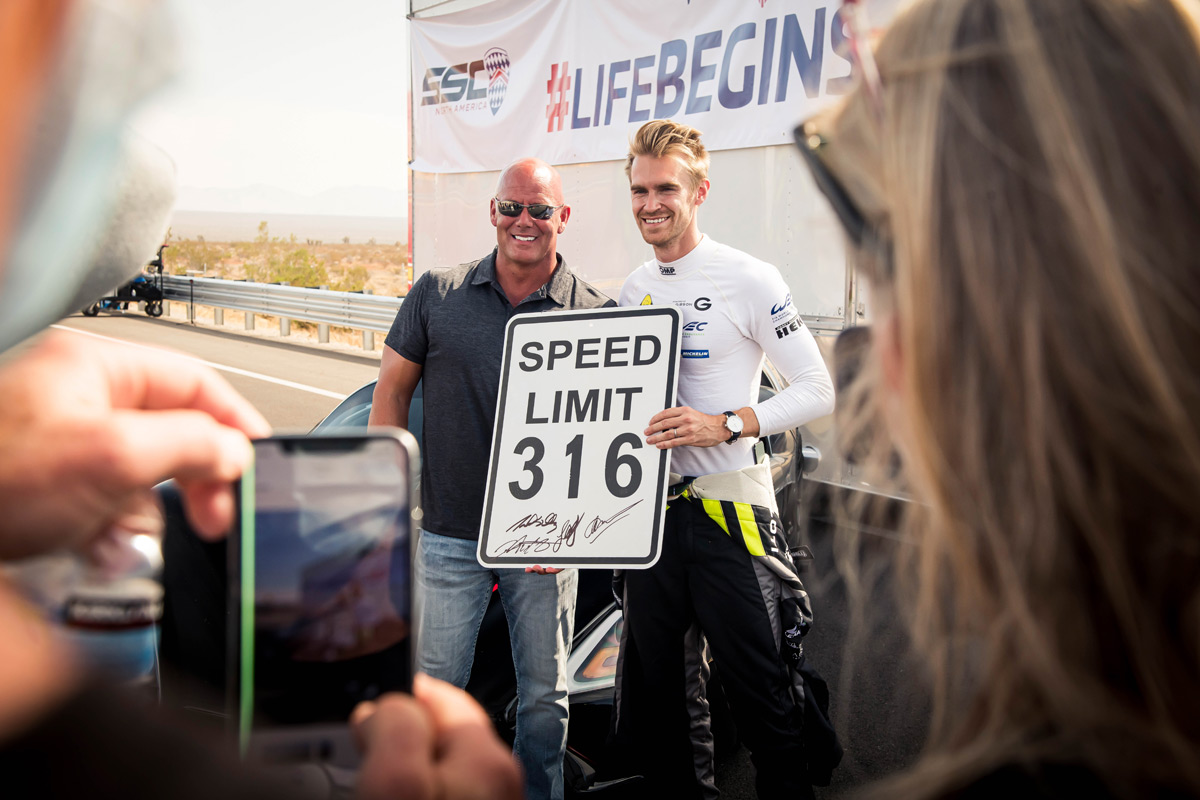 In addition to the "Fastest Production Vehicle" record, the SSC Tuatara broke the world records for "Fastest Flying Mile on a Public Road" at 313.12 mph, "Fastest Flying Kilometer on a Public Road" at 321.35 mph, and "Highest Speed Achieved on a Public Road" at 331.15 mph.
It's a pretty incredible feat, especially considering this was done with a production vehicle (the owner Larry Caplin graciously loaning out his car for this run), that they pulled this off despite the crosswinds they faced, and that they did this on a car with street tires and non-race fuel.
Congrats to the team at SSC North America for making history with this epic run. If I ever win the Powerball and have $2 million to spare, I know what hypercar I'm buying! 😀