We Got Down And Dirty With The 2020 Jeep Wrangler Rubicon Unlimited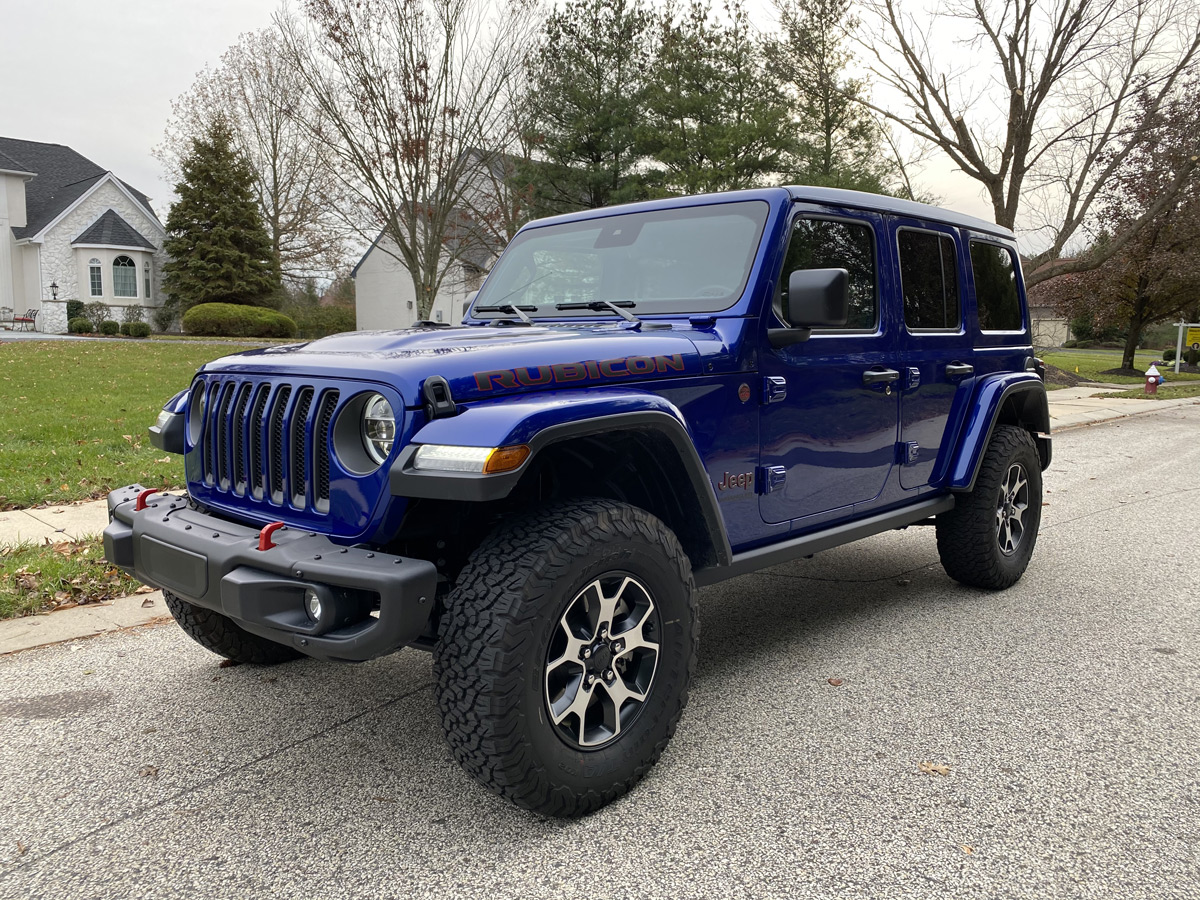 Back in college, my buddy Mike bought a Jeep Wrangler, and he thought it was just the coolest thing ever, talking about how he could take the roof and doors off in the summer and cruise around with the sun shining in, wind in his hair, at one with the elements.
That all sounded good… until one weekend, when we all piled into his Jeep to go to the shore, with a few of us having to contort ourselves into the back seats. The thing was beyond noisy, it wandered all over the road, it could barely get out of its own way, with the 2.5L engine putting out a paltry 123 horsepower.
Nonetheless, Mike loved that little thing, driving it for well over 10 years and racking up a ton of miles in the process. I personally didn't get the appeal of it, but those Jeep owners are a fanatical bunch. I guess it's like they say, "It's a Jeep thing!"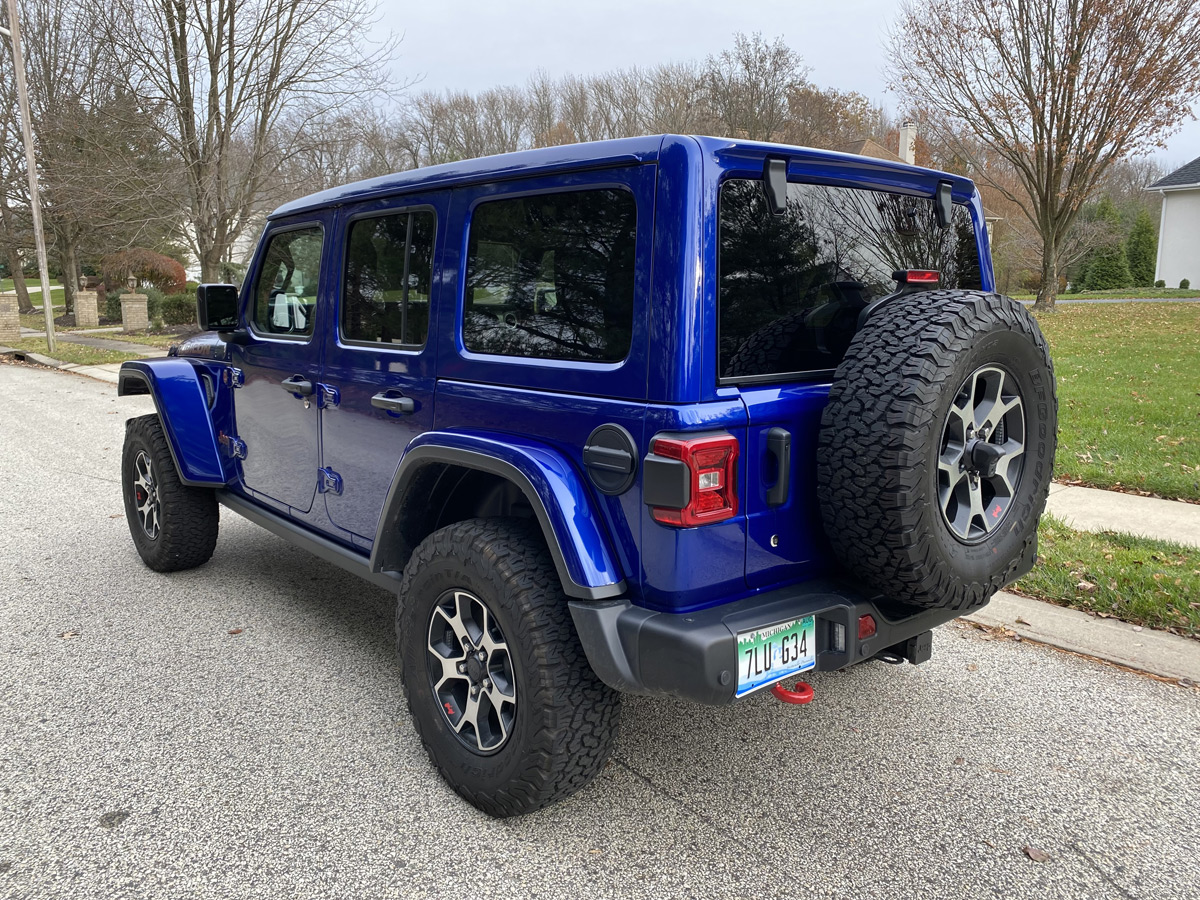 Fast forward to today, and while the Wrangler's looks haven't changed too much visually, it's a completely different vehicle in every way. The 2020 Jeep Wrangler Rubicon Unlimited we drove had plenty of power, a super aggressive look, and all kinds of creature comforts, while still ready to tackle the most hardcore of off-road trails.
The Wrangler is available with a variety of engines, and our Rubicon Unlimited was equipped with a 2.0-liter turbocharged inline four-cylinder engine that put out 270 horsepower and 295 lb-ft of torque, and it was an absolute hoot to drive. Despite having those massive tires, you could still break them loose with aggressive throttle and hang the back out.
While Mike's old Jeep was about as barebones as you could get, this sucker was loaded with every option you could imagine. We're talking heated steering wheel, heated seats, remote start, navigation, adaptive cruise control, and a slew of safety tech (blind spot monitoring, front collision warning, rear park assist, etc).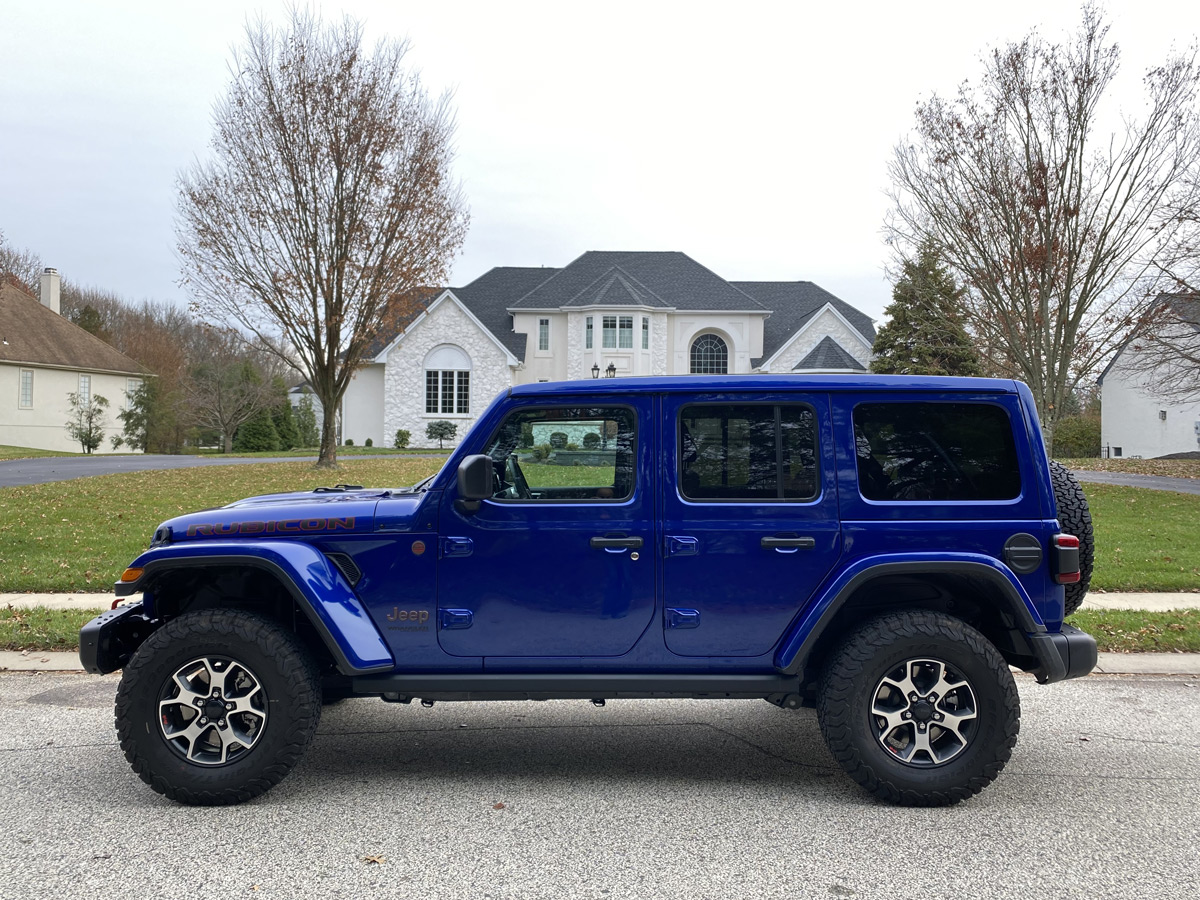 The Rubicon package embodies what a Jeep should be, delivering uncompromisingly off-road capable while looking the part. The Jeep features next-generation Dana front and rear heavy-duty axles, enhanced off-road rock rails and a Rock-Trac NV241 two-speed transfer case with a 4.0:1 low-range gear ratio. It also includes electric front and rear locking differentials, a disconnecting front sway bar and 33-inch BF Goodrich KM All-Terrain tires.
What's great about the Wrangler Rubicon is that you can drive it right off the showroom floor and onto the trails at Moab. It's an absolute beast in its element, taking the Wrangler to the highest level of capability. Honestly, every Jeep owner should try off-roading their vehicle at least once (with an experienced off-roader riding shotgun if you haven't done it before).
To me, that's what makes the Jeep Wrangler Rubicon so appealing. It's comfortable enough to use as a daily driver, has all of the modern conveniences that we know and love, it's easy to get in and out of (even in the back), and it can kick up some serious mud on the weekends.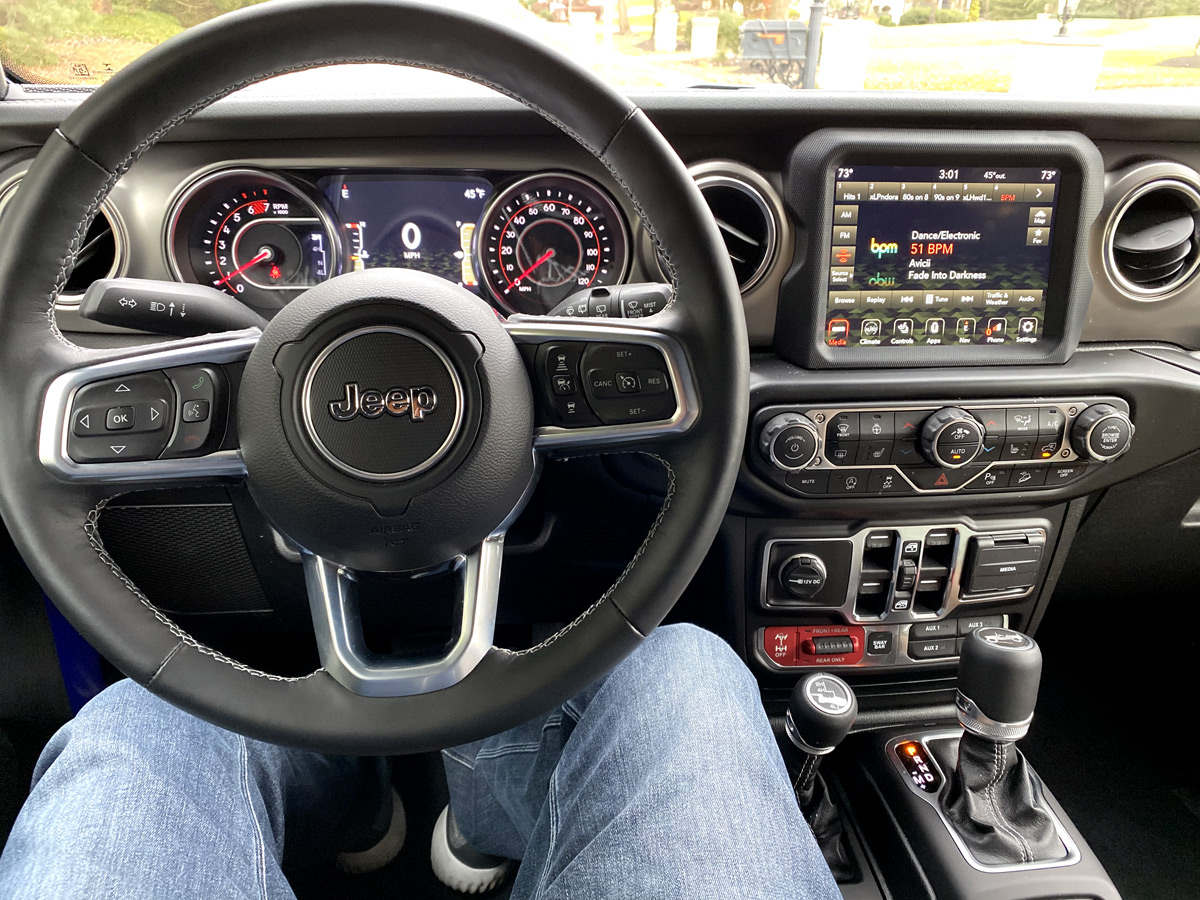 Of course, the car isn't without it's trade-offs. While those 33-inch BFGs are awesome in the mud, on the road they're a little noisy, and the car doesn't want to come back to center after turning, so you've got to give it some extra steering input. And then there's the price…
How much do you think the 2020 Jeep Wrangler Rubicon Unlimited will set you back? Our very well optioned tester came in at an eye-popping $59,275! While you can get a "base" Rubicon for a much more reasonable $41,795, it won't have any of the bells and whistles that ours had. My advice? Choose your options wisely.
At the end of the week, I had become a convert, finally understanding this whole "It's a Jeep thing" and embracing it wholeheartedly. The Wrangler has certainly matured over the years, and it really delivers on all fronts. If you're in the market for a fun ride that you can get down and dirty with on the weekends, the 2020 Jeep Wrangler is just the ticket.