We Venture Off Life's Beaten Path In The 2019 GMC Sierra Denali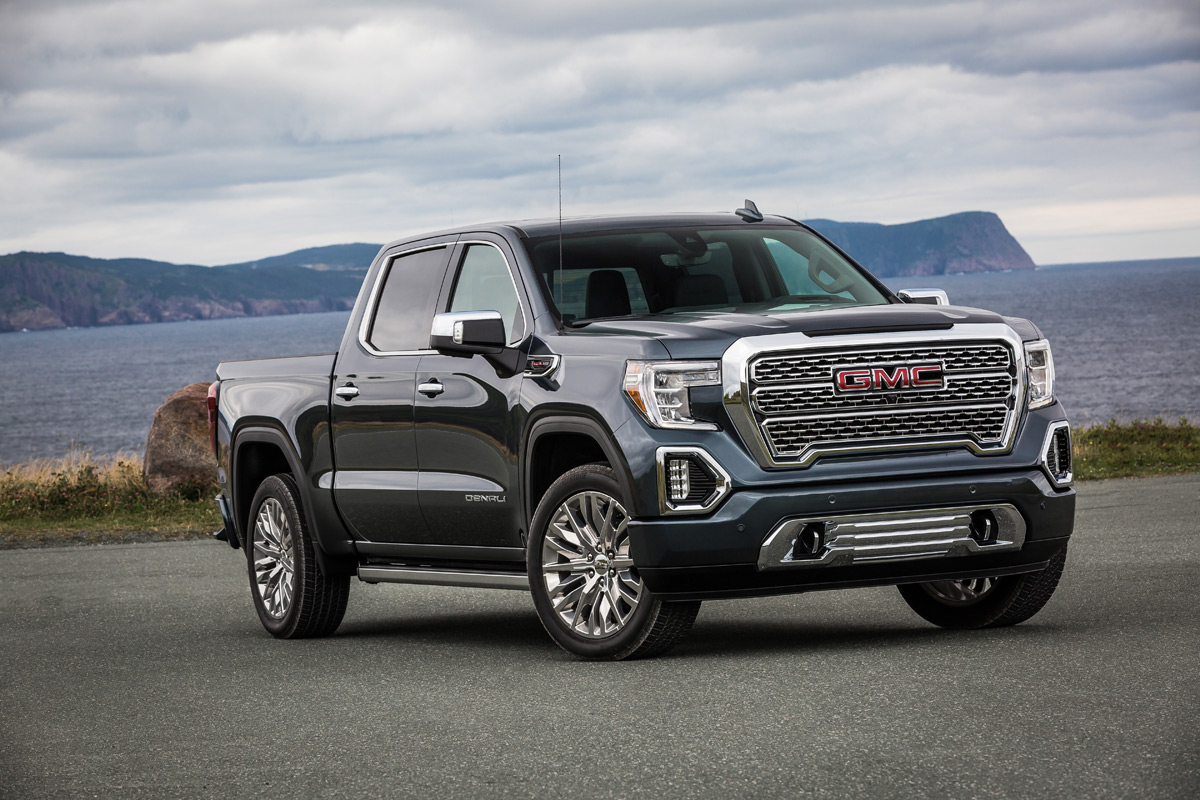 When GMC invited me out to St. John's, Newfoundland to drive the all-new 2019 GMC Sierra Denali, I was pretty excited, as I've been itching to get behind the wheel of this bad boy ever since it was unveiled earlier this year. And the fact that this first drive was taking place in such a picturesque location.. well that was just icing on the cake.
The Denali needs no introduction. First introduced as the top-of-the-line version of the 1999 GMC Yukon, the nameplate has become a luxury brand in it's own right, the pinnacle of what it means to be professional grade. Demand for Denali continues to rise, thanks to first-class appointments, the latest tech, and advanced safety features.. and plenty of bling.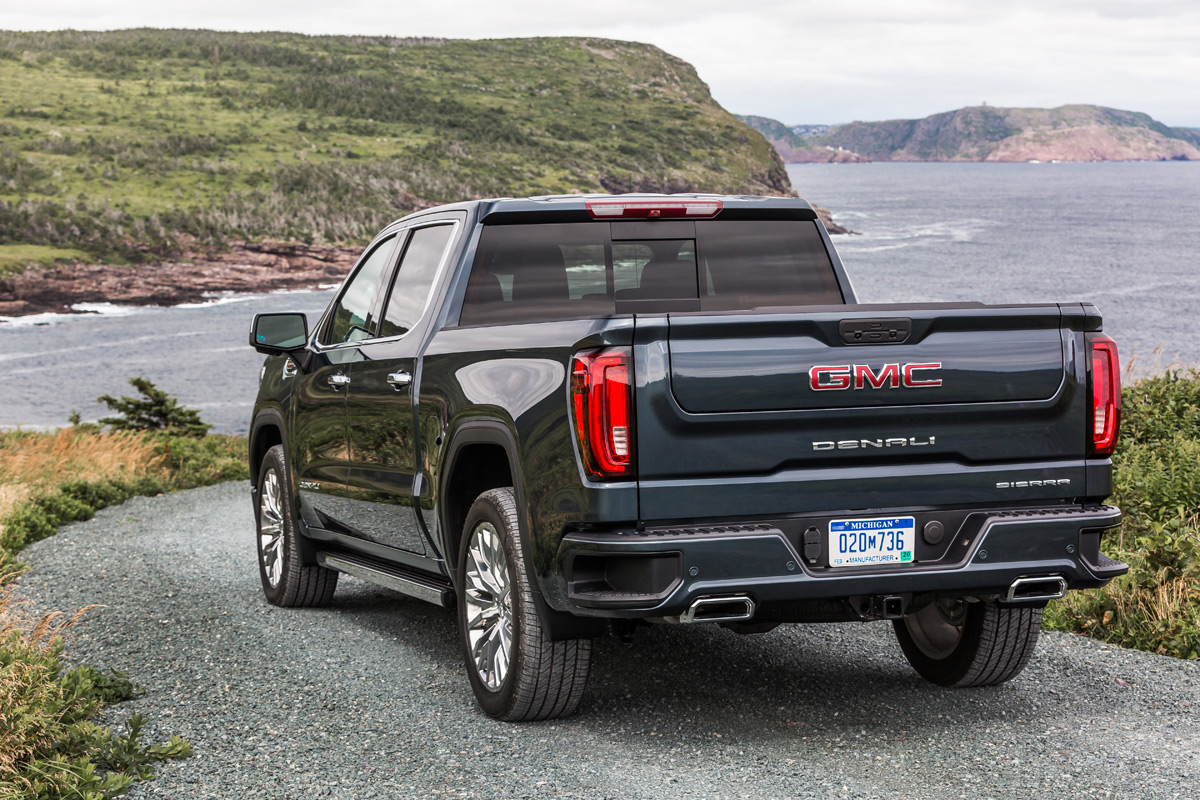 Our Sierra adventure started bright and early in Cape Spear, the easternmost point in Canada, for what was supposed to be a breathtaking sunrise (and photo opp). Unfortunately, Mother Nature had other plans in store for us, covering the area in thick fog for much of the morning. But we weren't going to let a little bad weather spoil our fun.
We hopped into our 2019 GMC Sierra Denali and headed off across the island towards our base camp in Heart's Delight, passing through some cozy fishing villages with stunning views along the coastline. The 100+ mile route gave us plenty of time to get acquainted with the truck and play with it's various features.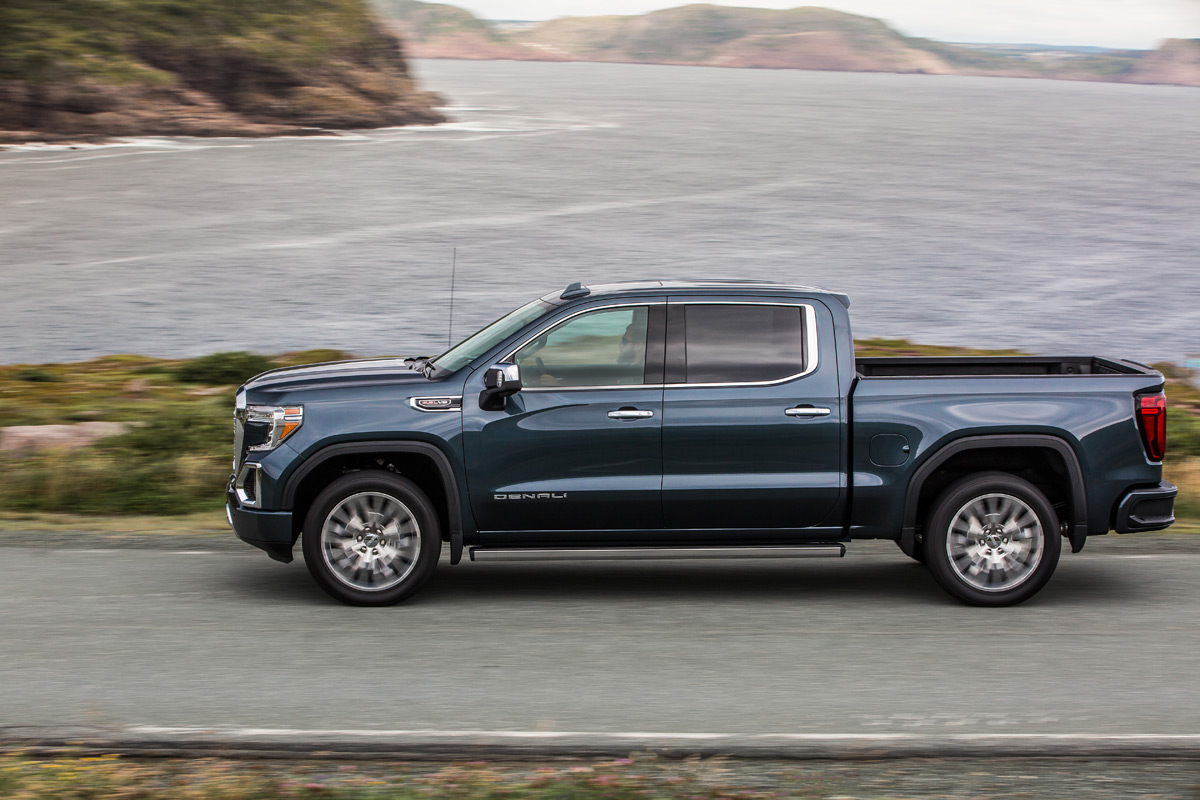 First impressions? The bold, new exterior design is unmistakably GMC, and no one is going to confuse your rig for a Silverado. While the two trucks share the same platform and drivetrain, the similarities end there, with the Sierra sporting completely unique sheet metal that gives it a more muscular and sophisticated look, along with that aggressive front-end. There're also a lot of C-shape design elements from the headlights carried out throughout the truck.
We never found ourselves lacking in the power department, with the new 6.2-liter V-8 engine (which puts out 420 horsepower and 460 lb-ft of torque) and 10-speed automatic transmission working seamlessly to deliver robust power and torque when needed. Yet despite the large displacement engine, it's surprisingly fuel efficient, with a Dynamic Fuel Management system that allows the engine to run on any number of cylinders in order to provide the power or efficiency demanded by the driver.
The Sierra Denali's interior is also well-appointed, with a wide array of advanced technology, including a massive 3-inch x 7-inch multi-color heads-up display that is fully customizable, a rear camera mirror (a second-generation version of the one we've used in the Chevy Bolt and Buick Enclave) that helps the driver see around potential vision obstructions, surround vision (giving you a bird's eye view of the area around the truck), and a slew of active safety features.
Cabin space is absolutely cavernous as well, with the larger cab size allowing for an impressive amount of legroom – 44.5 inches up front and 43.4 inches in the rear. In addition, every inch of the cabin has been optimized for functionality, with new storage spaces (including a clever rear seatback compartment) to ensure that you've got a place for items of all sizes. And as you would expect with a Denali, interior materials are top notch, with a mix of aluminum, wood, and leather. Not quite as upscale as the new Ram 1500's interior, but still nice.
But perhaps the most notable feature of the new Sierra is the GMC MultiPro Tailgate, which comes standard on the SLT, AT4 and Denali trims. This innovating tailgate features six unique functions and positions, offering enhanced second-tier loading and load-stop solutions, and easier access to items in the box. In addition, it incorporates a "step" mode that allows you to get in and out of the bed with ease, with a handle added for added stability.
But that's not all. Later in the model year, the Sierra Denali will be available with an optional carbon fiber pickup box called CarbonPro. This is said to reduce weight by 62 pounds, while increase durability, efficiency and functionality of the truck compared to the standard steel inner panels and floor. Given the fact that this will likely be an expensive option, we're not sure how many people will opt for this, but it's cool that GMC is thinking outside of the box.
Last but not least, let's talk about towing. GMC knows that a large number of their customers will use their trucks for towing. As such, they've introduced an available Prograde Trailering System that includes a number of features designed to take the guesswork out of connecting and towing a trailer, including an in-vehicle trailer app, rear hitch camera (which is accessible while driving), theft alert, and more.
Overall, there's a lot to like about the 2019 GMC Sierra Denali. There's no question that GMC has taken Performance Grade to the next level, delivering a premium truck that offers pretty much everything you could ever want, including some features you never even knew existed. But luxury like this doesn't come cheap, with Denali pricing starting at around $60,000 for a 4×4 model and going up from there.
The 2019 GMC Sierra Denali should be arriving at dealerships now, so if you're in the market for a premium truck, head on down to your local dealer and take one out for a spin.