The New Polaris RZR XP 4 Turbo S Is The Gnarliest Four-Seat UTV Ever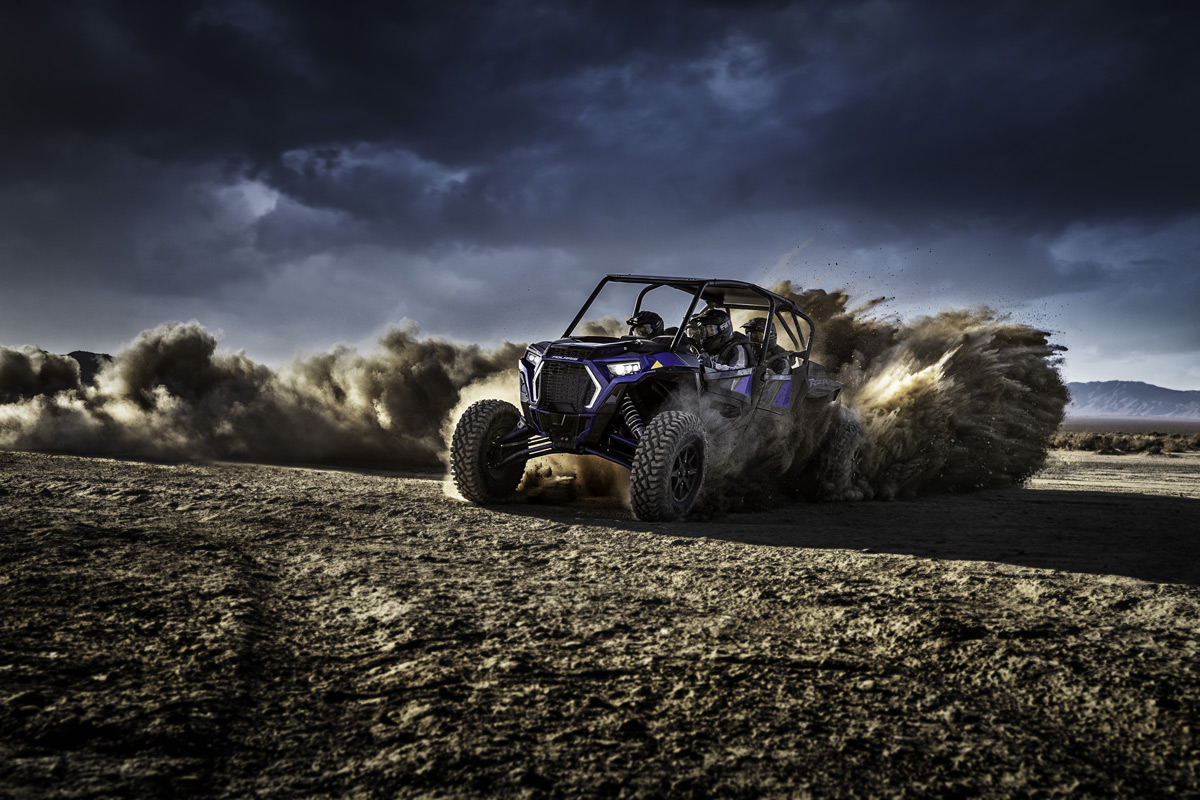 Last year, I did a little off-roading in the Las Vegas desert behind the wheel of the Polaris RZR XP Turbo DYNAMIX Edition, and let me tell you, it was seriously fun. This was my first time in a two-seat UTV like this, and I was instantly hooked.. and really dirty.
But what do you do if you need more than two seats? Not to worry, as Polaris has you covered.
Introducing the Polaris RZR XP 4 Turbo S, which as the name suggest, seats four. While the initial RZR XP Turbo S set new standards in nearly every measurable category, this all-new machine takes it one step further, becoming the first-ever four-seat off-road monster to boast a 72-inch stance, 32-inch standard tires, exclusive DYNAMIX Active Suspension and 16-inch ground clearance to devour virtually everything in its path.
"The launch of the Turbo S platform was met with overwhelming excitement from consumers, and we knew that the next step was to make it available in a four-seat model. As a result, we effectively raised the bar again, setting the standard in 72-inch side-by-side performance," Chris Musso, president of Off-Road Vehicles, Polaris.
The Industry's Toughest Machine
Polaris pushed the limits of engineering when designing the all-new RZR XP 4 Turbo S. From a reinforced chassis to bigger and stronger axles, Polaris incorporated significant performance upgrades and strengthened nearly every component of the machine. The all-new isolated front drive features three times higher impact strength, while the ROPS, control and trailing arms, and radius rods help handle the extreme force produced by this beast of a machine.
These efforts helped make it possible to engineer the industry's first-ever side-by-side vehicle to come stock with 32-inch tires. Delivering an industry-best 16 inches of ground clearance, the massive 32-inch tires are also 249% more resistant to punctures than the competition. The combination of a flickable wheelbase and massive tires produces a machine that is extremely agile, yet capable of smashing though the toughest terrain with the ease of a trophy-truck.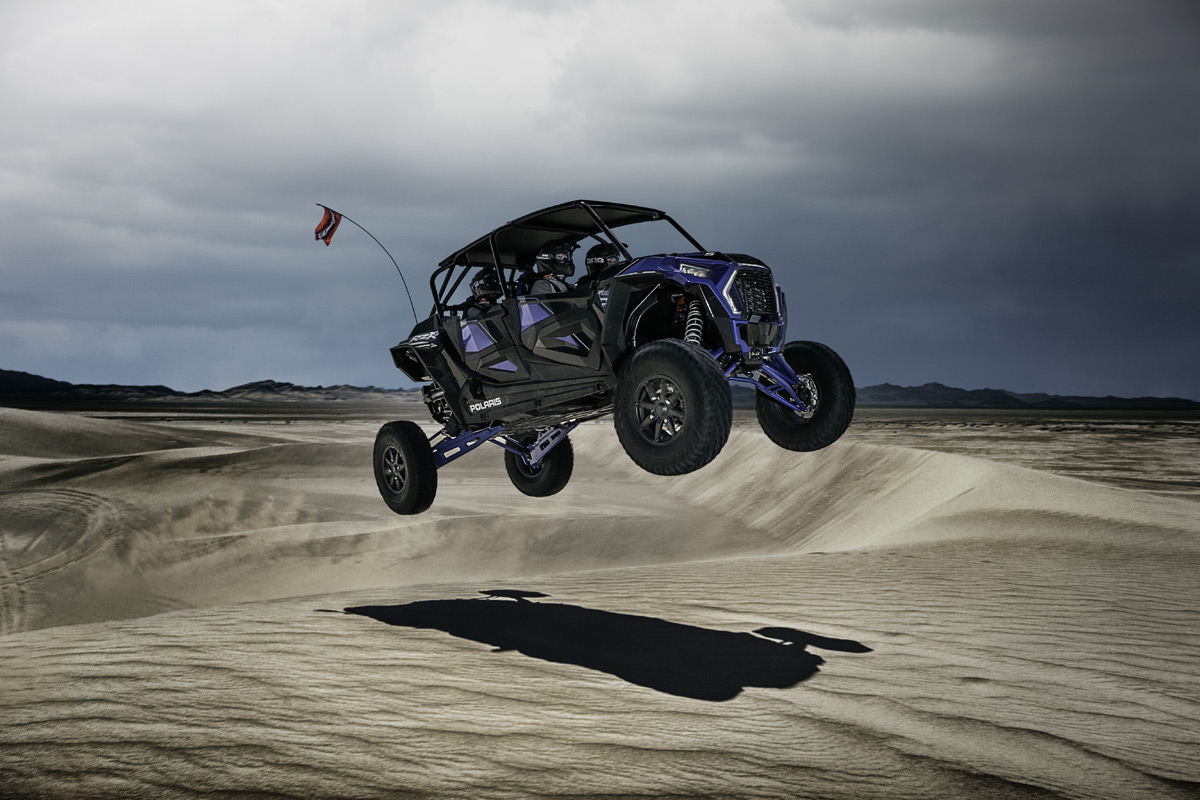 The Industry's Most Capable Suspension
The Polaris RZR XP 4 Turbo S's toughness is complemented by its industry-best suspension. An intimidating 72-inch broad-shouldered stance opened new possibilities for smart and usable travel upgrades. The intelligent, industry-leading DYNAMIX Active Suspension system optimizes every inch of the vehicle's industry-leading 25-inches of Useable Travel before bottoming out on the skid plate. Needless to say, drivers will enjoy putting all 168 horses to use, ripping through terrain that would tear up any other machine.
Performance Upgrades
This UTV was designed with extreme performance capabilities in mind. With 25% more assist in power steering and better steering feel at high speeds, the RZR XP 4 Turbo S keeps drivers focused on effortlessly steering through the terrain, not on forcing the wheel. Recalibrated aggressive throttle mapping gives the driver better and more immediate throttle control and the redesigned clutch box allows for better air flow and decreased belt temperatures.
The Industry's Most Evolved Cockpit
The Polaris RZR XP 4 Turbo S also features an evolved cockpit and improved driving position, enabling drivers to comfortably command it through any obstacle desired. The cockpit boasts a four-point harness, premium flat-bottom SPARCO steering wheel, along with a new digital instrument display cluster with seven-inch RIDE COMMAND glove-touch display on the center dash. Additionally, the machine is cut with a new predatory look: low profile stronger ROPS, aluminum roof and premium painted panels featuring wicked LED lighting packages that comes standard.
Available in Indy Red and Polaris Blue, this 168-horsepower beast of a machine is slated to hit dealerships as early as mid-September, and despite all of the incredible features, checks in at a base price of $30,499.
So what do you say off-road addicts, who's ready to drive harder, faster and farther than ever before, now with three passengers?