Who's Hungry For An All-Black Burger? Japanese Customers, Apparently..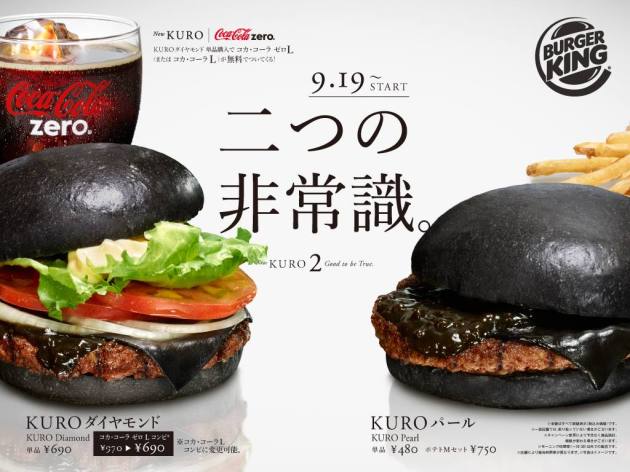 Burger King is about to launch an all-black burger in Japan called the Kuro (Black) burger. And as the name suggests, it's black. How black you ask? The burger sports black buns, black sauce, and black cheese. And the beef patties also contain black pepper. So yeah, it's pretty darn black.
So how does one make such a black burger, you might ask? The buns and cheese both get their color after being smoked with bamboo charcoal, and the sauce is made with onion, garlic and squid ink.
Lest you think this is an elaborate joke, head over to https://www.burgerking.co.jp/ and see for yourself.
If we've got any readers over in Japan, head over to BK and try out this burger, and then let us know what you thought of it. It's probably good, but I'm not nearly adventurous enough to try something like this..