The Force Is Strong With This R2-D2 Themed Plane From Japan's All Nippon Airways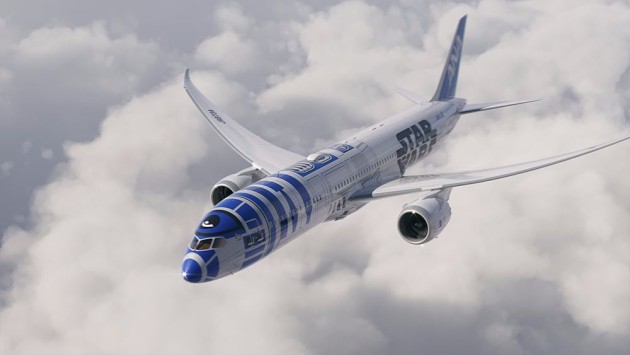 Yesterday we shared the brand new Star Wars: The Force Awakens trailer with you guys, and now we've got another story that should get you Star Wars fans excited.
Japan's All Nippon Airways (ANA) has announced that they're launching an "R2-D2 Jet" this Fall. The Boeing 787-9 Dreamliner will be skinned to look like Luke Skywalker's faithful droid R2-D2. The plane is scheduled to fly on international routes, and will feature themed stunts through 2020.
I'm not exactly sure what that means, but if the stewardesses are dressed up like C3PO and they have little R2D2's serving drinks to passengers, then count me in!
** If any of our Japanese readers get the opportunity to fly on this plane, we want lots of pics and video!