WWE 2K14: 30 Years Of Wrestlemania Trailer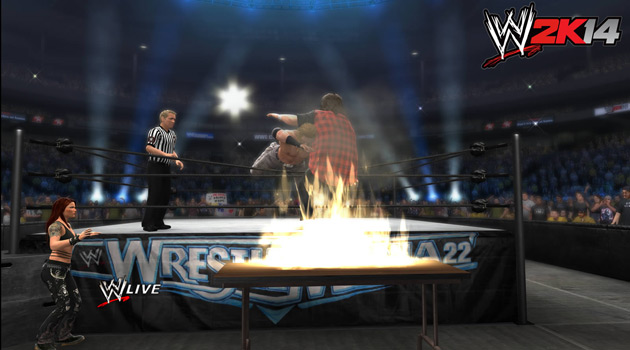 The WWE 2K14 roster was revealed at a SummerSlam Axxess event over the weekend, and all of a sudden we've gone from a handful of names to an amazing selection of legends, current stars and retro versions of today's favorites. Among the names from the past to show up were Goldberg, King Kong Bundy, Hulk Hogan, Andre the Giant, Sgt. Slaughter and Razor Ramon.
2K Sports has now released the first official trailer for the game:

The "30 years of WrestleMania" mode shown above features more than 45 of the greatest matches in WrestleMania history. I'm not gonna lie, I'm pretty excited about WWE 2K14 after hearing this news.
What do you think?