2013 Ford Focus ST Will Start At $24,495
When I first heard about the Ford Focus ST last year, I was intrigued. Would Ford stuff a 300HP engine in the Focus ST and give it AWD? If so, I would have traded in my 2011 Subaru WRX in a heartbeat. But after a year of speculation, we finally have all the details on the car. The 2013 Ford Focus ST gets an EcoBoost 2.0-liter […]

When I first heard about the Ford Focus ST last year, I was intrigued. Would Ford stuff a 300HP engine in the Focus ST and give it AWD? If so, I would have traded in my 2011 Subaru WRX in a heartbeat. But after a year of speculation, we finally have all the details on the car.
The 2013 Ford Focus ST gets an EcoBoost 2.0-liter turbocharged four-cylinder engine that puts out 252HP and 270 lb-ft of torque. A six-speed manual is the only transmission choice, channeling power to the front wheels.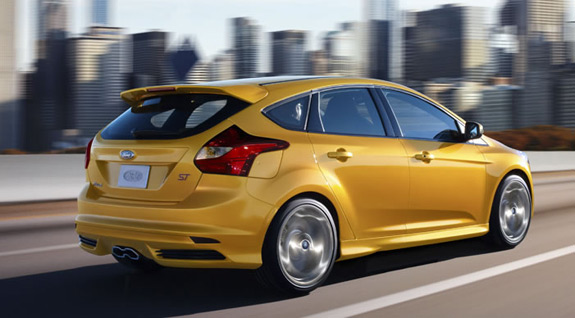 Other upgraded equipment includes a racy body kit, exclusive paint colors, firmer suspension, stronger brakes, special Y-spoke 18-inch wheels, and optional Recaro seats. The Focus ST also has an "Active Sound Symposer" that is designed to make the car sound more exciting in aggressive driving, but quieter at highway cruising speeds.
All this for a starting price of $24,495. It's priced competitively for the market, going up against cars like the Volkswagen GTI, Mazdaspeed3, Subaru WRX, and Toyota GT86 / Subaru BRZ. All of these cars do different things well, so it should be interesting to see how they stack up in the inevitable magazine shootouts.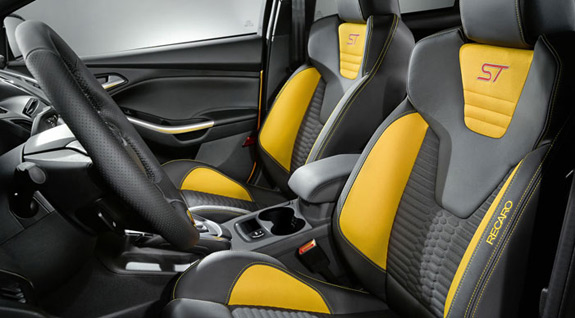 On paper though, I still think the WRX offers a better value all around. I'll post my impressions after I get some seat time in the Focus ST.