2016 Jaguar F-TYPE R Coupe To Offer AWD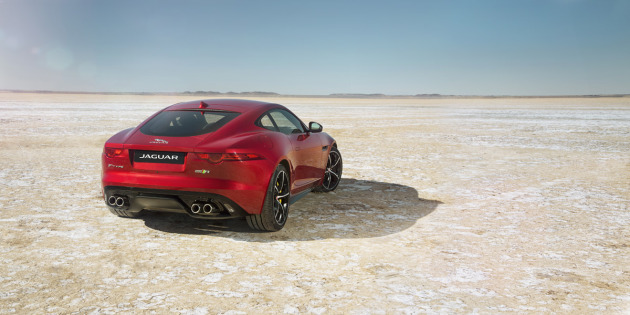 In recent years, we've seen more and more sports cars being offered with all-wheel-drive, and Jaguar is the latest company to step up to the plate with the introduction of the 2016 Jaguar F-TYPE R Coupe featuring all-wheel-drive technology.
Expanding its dynamic capability of reaching 60 mph in 3.9 seconds with a top-speed of 186 mph, standard Instinctive All-Wheel-Drive and Intelligent Driveline Dynamics will provide F-TYPE R drivers with improved traction and confidence in a variety of road conditions. With the introduction of AWD, owners will be able to enjoy their Jaguar year-round, thus appealing to an even larger audience.
The addition of all-wheel-drive is but one of a number of performance enhancements to the Jaguar F-TYPE model range, which will grow from six to 12 derivatives in the 2016 model year. The full model range will debut at the 2014 Los Angeles International Auto Show on November 19th.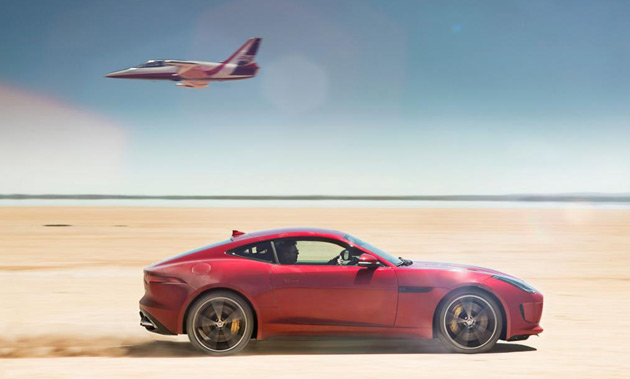 "Our target with engineering the all-wheel-drive F-TYPE was to maintain the engaging rear-drive character that's so important to Jaguar sports cars, yet offer even greater dynamic capability." – Ian Hoban, Vehicle Line Director, Jaguar.
The F-TYPE is already a phenomenal car, and assuming that Jaguar can retain that RWD character while giving drivers the many benefits of AWD, I think it's a brilliant move on their part and I can't wait to drive it!