A Ferrari-Powered Fiat 500 With 550HP? Yes Please!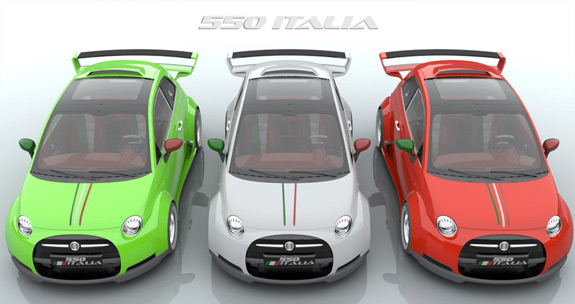 A company out of Italy called Lazzarini Design has created a 550HP Fiat called the 550 Italia.
They've stuffed the engine from a Ferrari 458 Italia into a Fiat 500.. To make things fit, they placed the engine where the rear seats were, just like in a 458. Additional vents were added to cool the beast, and the body was widened and lengthened to increase stability and create space for the larger engine.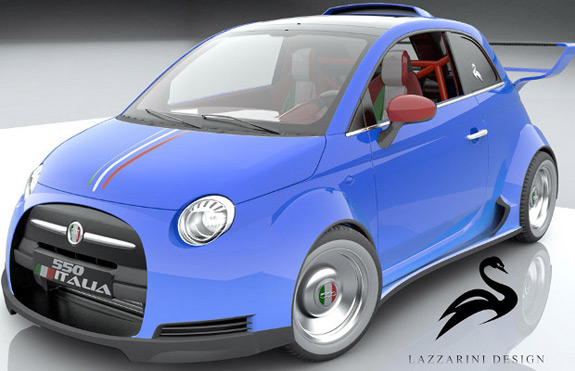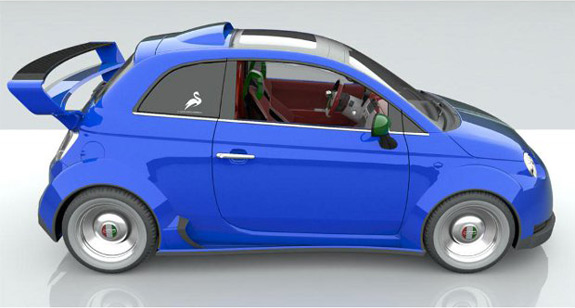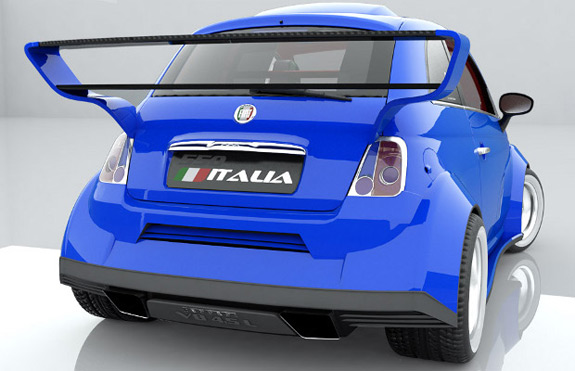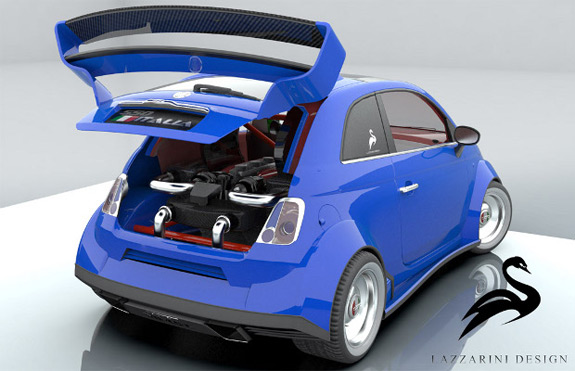 Will this monster ever see the light of day? Lazzarini Design is "looking for an investor able to spend around $550,000 for the development of this toy."
Here's hoping someone steps up to helps make the 550 Italia a reality!