Airbnb Offers Up A Chance To Sleep With The Fishes.. Literally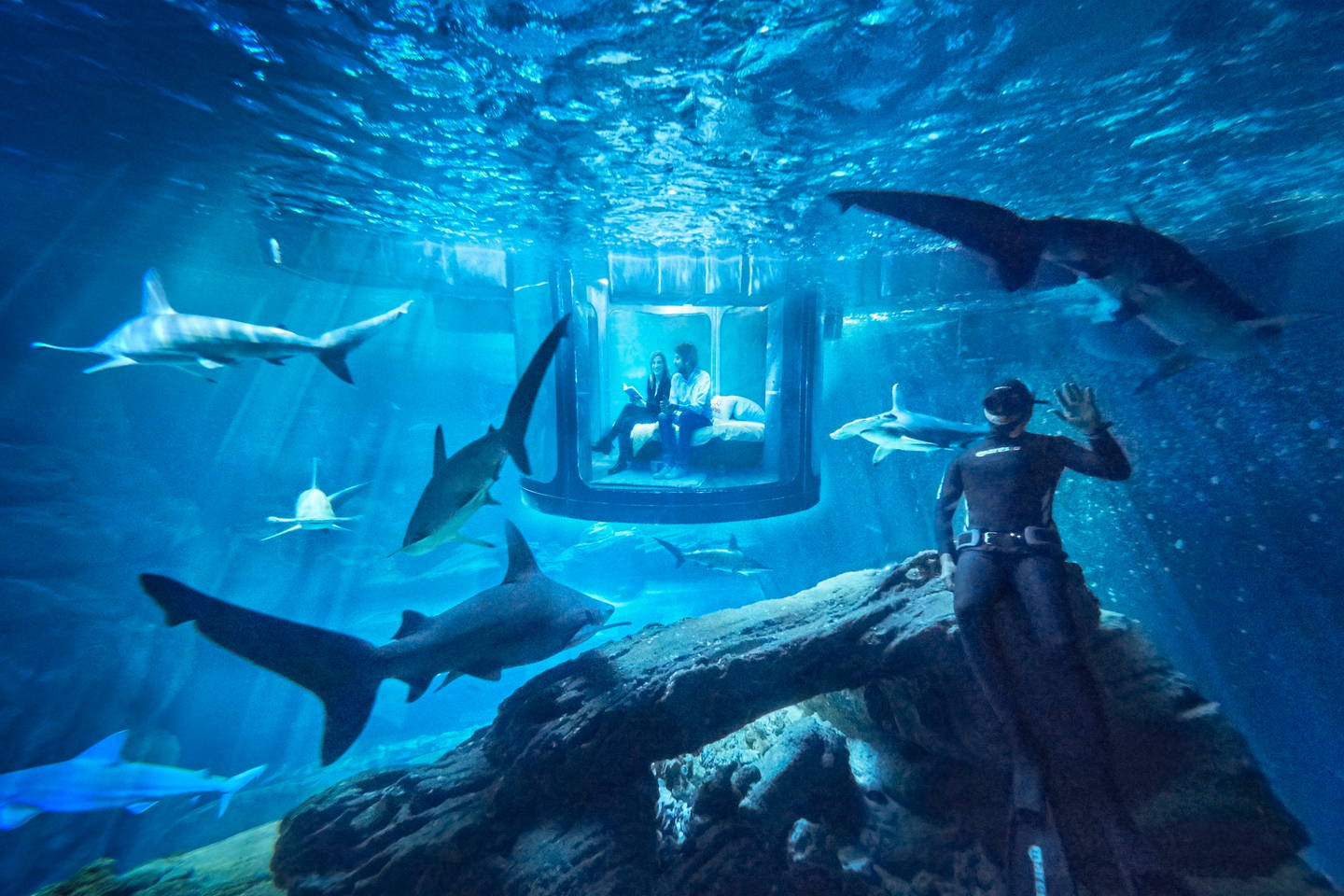 Years ago, I did a "Swimming with the Sharks" experience at the local aquarium, and it was pretty cool. But trust me, it's nothing compared to the once-in-a-lifetime opportunity that Airbnb is offering.
Airbnb recently held a contest where the winners would get flown to Paris to spend a night in a rather unique suite, one submerged 33 feet deep in a three million-liter tank inhabited by 35 live sharks, where the only thing separating you from your neighbors is the 360-degree transparent wall.
Along with airfare, dinner and the aquatically-themed accommodations themselves, the trip includes a marine biologist-led tour and in-tank entertainment from world record-breaking freediver, underwater photographer, and shark enthusiast Fred Buyle.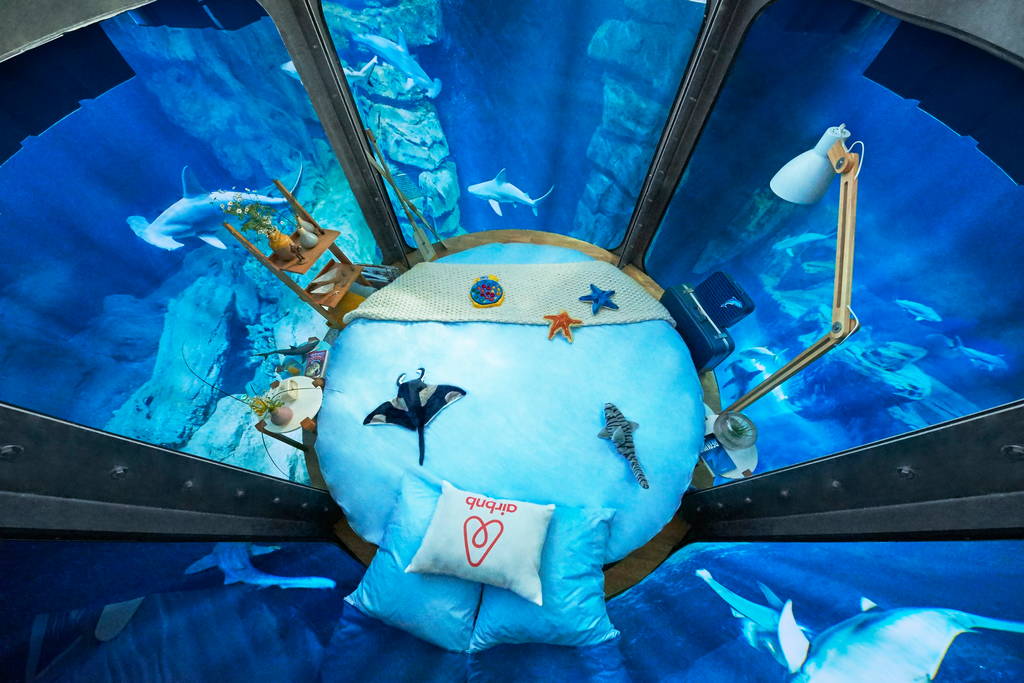 Guests will have to abide by a few house rules including:
No selfies after dark (sharks are sensitive to light);
No sleepwalking or night swimming;
Keep your heads and feet in the bedroom at all times; and
Don't eat the chum
So how does one get to spend a night at home with the sharks? Prospective guests needed to write to Airbnb with information about themselves, along with an original reason for why they deserve to sleep beside sharks.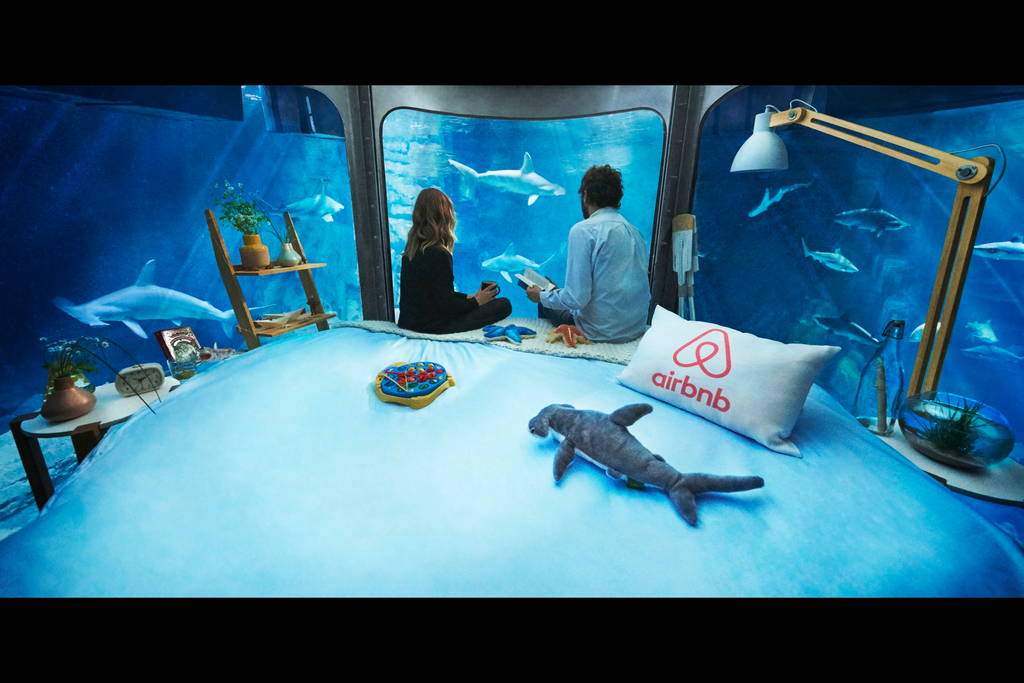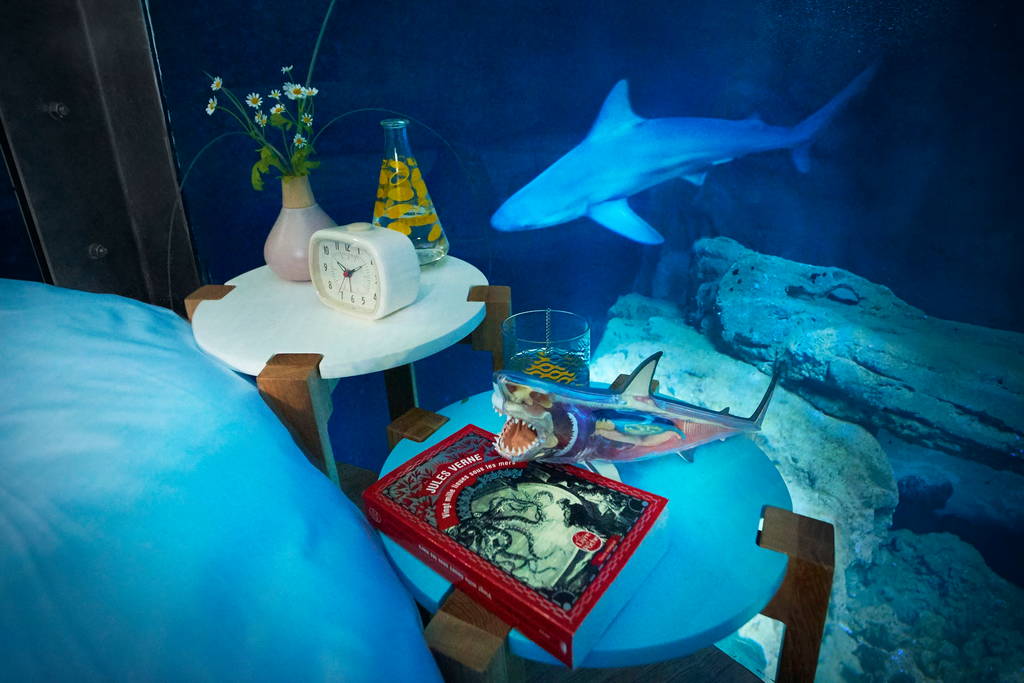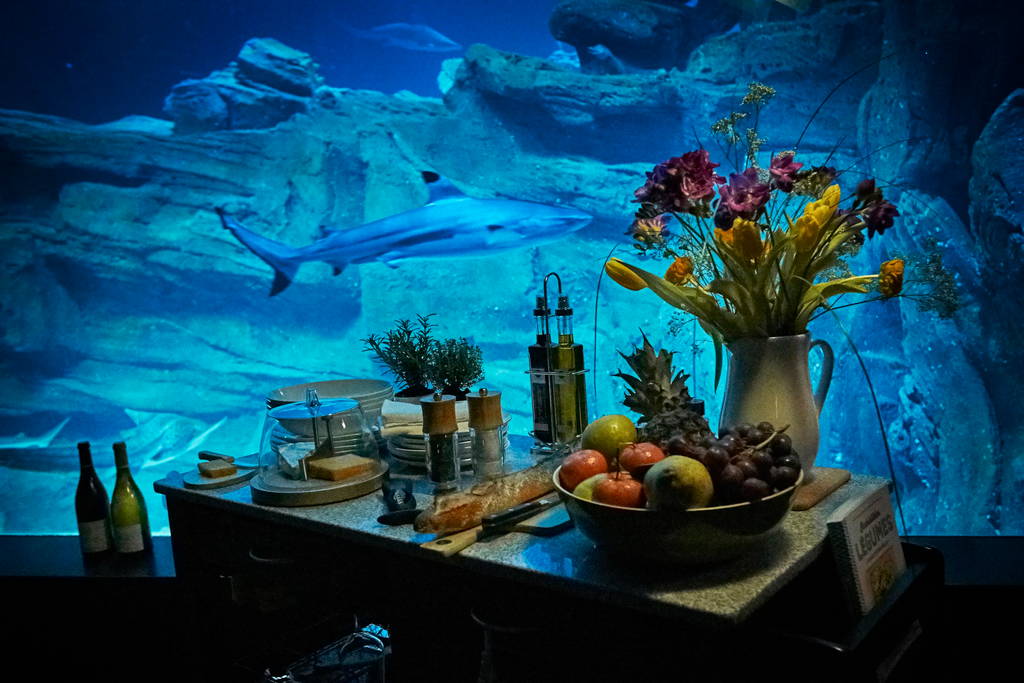 But before you get too excited, the contest already ended on Sunday night. So why are we sharing this with you guys? Because it's pretty much the coolest room ever, don't you think!