If You Haven't Been To San Diego Before, You're Missing Out!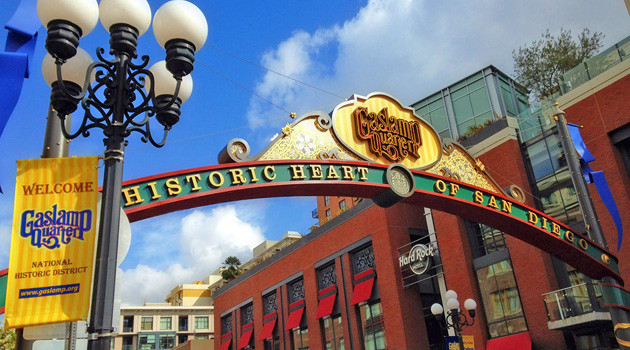 The folks at Kia recently flew me out to San Diego to drive the all-new 2017 Kia Sportage, and being that I'd never been to San Diego before, me and a few of the other guys decided to stay for a few extra days so that we could check out the city for ourselves.
Now I'm no stranger to California, having visited Los Angeles and San Francisco dozens of times in the past. But somehow I'd never made it down to San Diego before, so I was excited to see what it was all about. My buddy James from ManTripping lives in SD, so he offered to play tour guide for the weekend.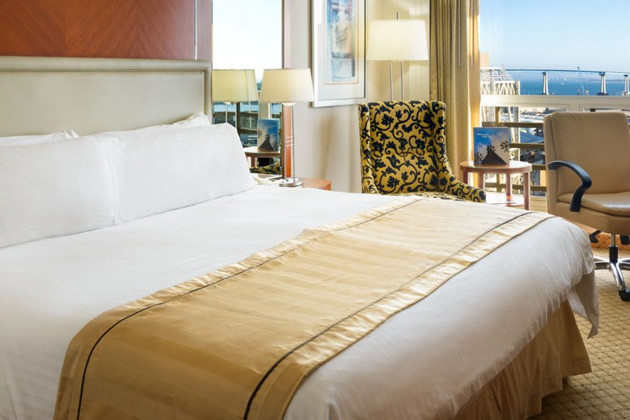 San Diego has an awesome nightlife scene, with more than 40 nightclubs and bars in downtown San Diego's historic Gaslamp Quarter. So we decided to stay right in the heart of all the action, at the San Diego Marriott Gaslamp Quarter. The staff there was great, the bed in my room was incredibly plush, and I could not stop eating those delicious Marriott cookies! It's a great place to stay when visiting San Diego.
Did you know that San Diego is home to some of the finest hand crafted breweries? The craft brew scene out here is pretty crazy, with more than 100 craft breweries in the region. In fact, The New York Times called it "a sunny heaven for suds lovers". So we decided to check out some of the local brews, including . And since we were planning on getting our drink on, we had Aall In Limo & Party Bus drive us around in a dope party bus.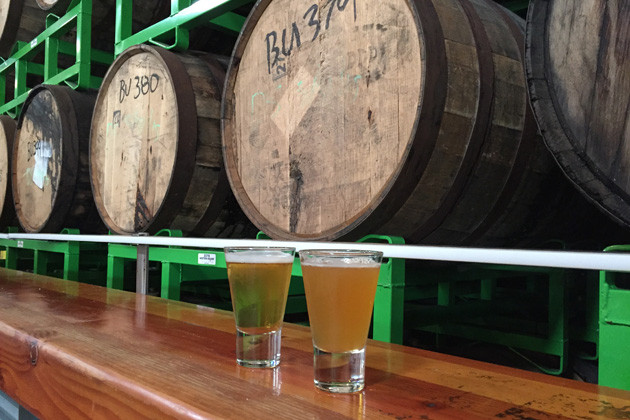 Over the course of the next 3+ hours, we visited a number of different breweries, including Green Flash, Hess Brewing, White Labs, Duck Foot Brewing and Intergalactic Brew. It was pretty awesome, and by the end of it I had one hell of a buzz going on! Good call on the party bus James..
Afterwards, we headed over to the Hard Rock Cafe San Diego (just a short walk from our hotel) to try out their new Guinness & Jameson bacon cheeseburger, which was freaking OUT OF THIS WORLD! Imagine a certified Angus Beef patty topped with Jameson Irish Whiskey bacon jam, a Guinness Stout cheese sauce, tomatoes and seasoned arugula. My stomach is growling just thinking about it.
Later that evening, we all hopped into the Sportage (our friends at Kia let us borrow one for the weekend) and drove out to the world-famous Hotel del Coronado on Coronado Island for some delicious s'mores and cold beers. Roast is a private beach bonfire and s'mores experience that they offer, and it was a really great way to close out the night.
The following morning, we decided to meet up at Mary Jane's at the Hard Rock Hotel for breakfast, since no one got up in time for the complimentary breakfast at the Marriott. I'd eaten here a few days earlier really enjoyed the Eggs Benedict, so I was more than happy to get them again.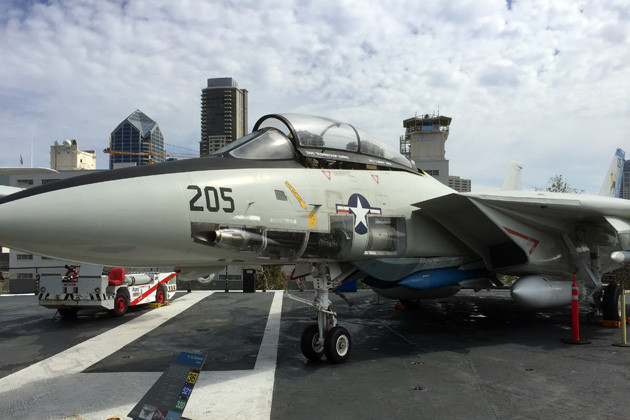 Properly fueled up for the day ahead, we jumped into the car and headed to Navy Pier to check out the USS Midway Museum, the longest-serving Navy aircraft carrier of the 20th century. There were exhibits ranging from the crew's sleeping quarters to a massive galley, engine room, the ship jail, post office, machine shops, and pilots' ready rooms, as well as primary flight control and the bridge high in the island over the flight deck. Definitely set aside a few hours to check this out!
The Maritime Museum of San Diego was nearby, so we stopped to check out some of the historic vessels they had on display, including the Star of India, HMS Surprise (used in Master and Commander), and a B-39 Submarine. Pretty cool stuff if you're into old ships like these.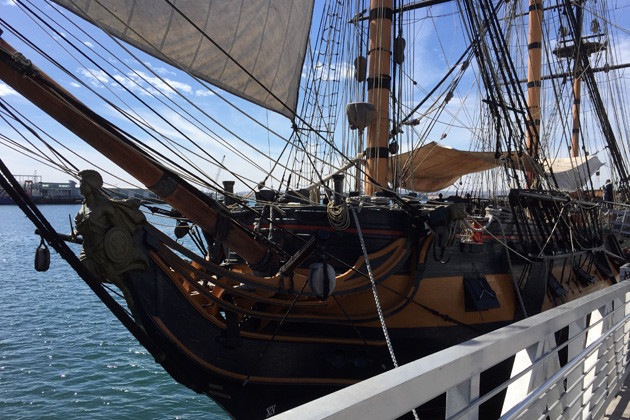 Afterwards, we were supposed to meet up with some friends who were coming down from LA, but they were stuck in traffic. So we stopped at Rubio's to get some lunch. James kept going on and on about how great their fish tacos were, and he was right. Really good stuff!
Our friends FINALLY made it to the San Diego Zoo Safari Park, and we made our way into the park. This was one of the coolest places I've ever been to, and my only regret was not getting here sooner, as the park closed at 5pm. The amount of wildlife, activities, and experiences are just out of this world, and it's definitely worth setting aside a day to explore the entire park. Pricey, but well worth it.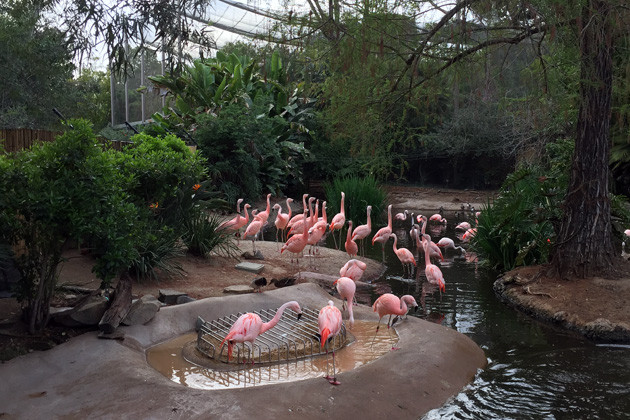 Everyone was starving by the time we left the park, so we went to Islands Fine Burgers & Drinks for dinner, where I chowed down on nachos, wings, and a delicious Pipeline Burger that was overflowing with chili. Yum!
By the time we got back to the hotel, I was ready to call it a night. But the long line of people waiting to go up to Altitude Sky Lounge piqued my curiosity, so we took the elevator up to the 22nd floor to check it out. The scene was something else, with great music, beautiful people, and breathtaking views. We grabbed some seats by the fire pit, ordered up a round of drinks, and enjoyed our last night in San Diego.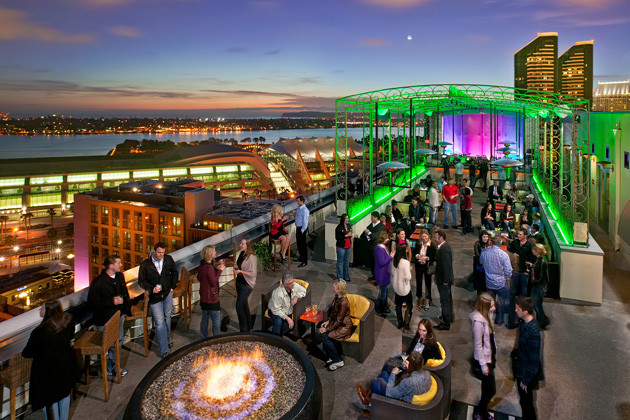 We had a great time in San Diego, and it was a real eye opener, as I always thought SD was just a laid back surf town. But as you can see, the city has a lot to offer, and I'll definitely be coming back.