New GoPro HERO10 Black Raises The Bar For Action Cams Once Again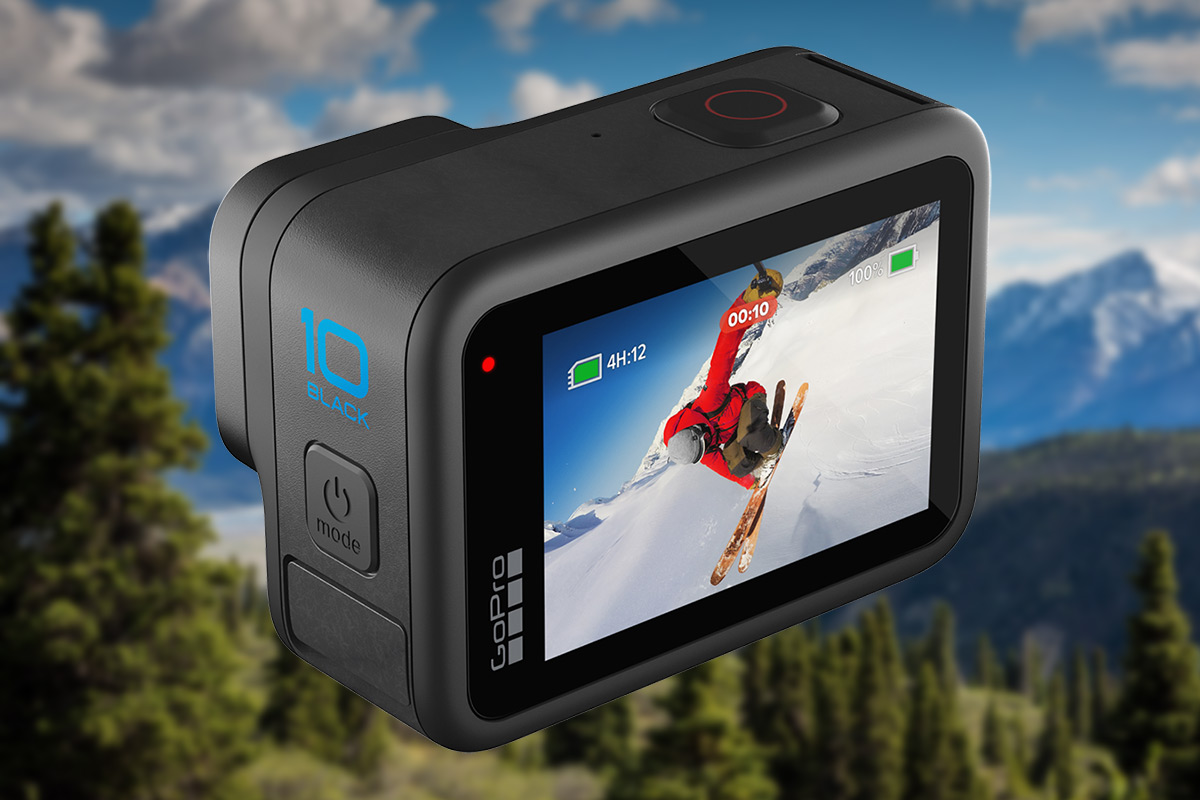 The GoPro HERO10 Black was introduced today, and based on the specs, it looks like's a lot to like about the company's new flagship action camera.
While the GoPro HERO10 Black only offers incremental changes over last year's model, if you are coming from an older model like me, you're definitely going to like the specs on this one. Thanks to their new high-performance GP2 processor, the HERO10 Black can capture life-like 5.3K video at 60 frames per second, 4K video at 120 frames per second and 2.7K video at an incredible 240 frames per second.
But that's not all. The new processor also enables HyperSmooth 4.0 video stabilization for the smoothest shake-free video you've ever seen, higher resolution 23MP photos, improved low-light performance and a significantly snappier user interface. The new processor also enables improved video algorithms featuring local tone mapping and 3D noise reduction that capture finer detail, more realistic textures and better contrast.
HERO10 Black is also cloud connected—when you're plugged in and charging, the camera will upload recently captured footage to your GoPro cloud account automatically. This feature, along with unlimited cloud backup of your GoPro footage at original quality, is available for GoPro subscribers for $4.99 a month or $49.99 a year.
Pricing for the GoPro HERO10 Black is $399.98 with an included one-year GoPro Subscription or $499.99 MSRP without a subscription. Existing GoPro subscribers can purchase a value-added HERO10 Black + Accessory Bundle for $399.99 on GoPro.com (a savings of $150). The bundle includes an extension grip with tripod, a magnetic clip mount, a spare battery plus a 32GB SD card.
This GoPro HERO10 Black video breaks it all down for you in just 90 seconds:

As you can see, there's a lot to like about the latest GoPro action camera, and I'm excited to get my hands on one so I can start capturing all of my adventures now that the quarantine is over and I'm able to start traveling again!
What do you think of the GoPro HERO10 Black?