The GoPro HERO7 Black Makes Shaky Videos A Thing Of The Past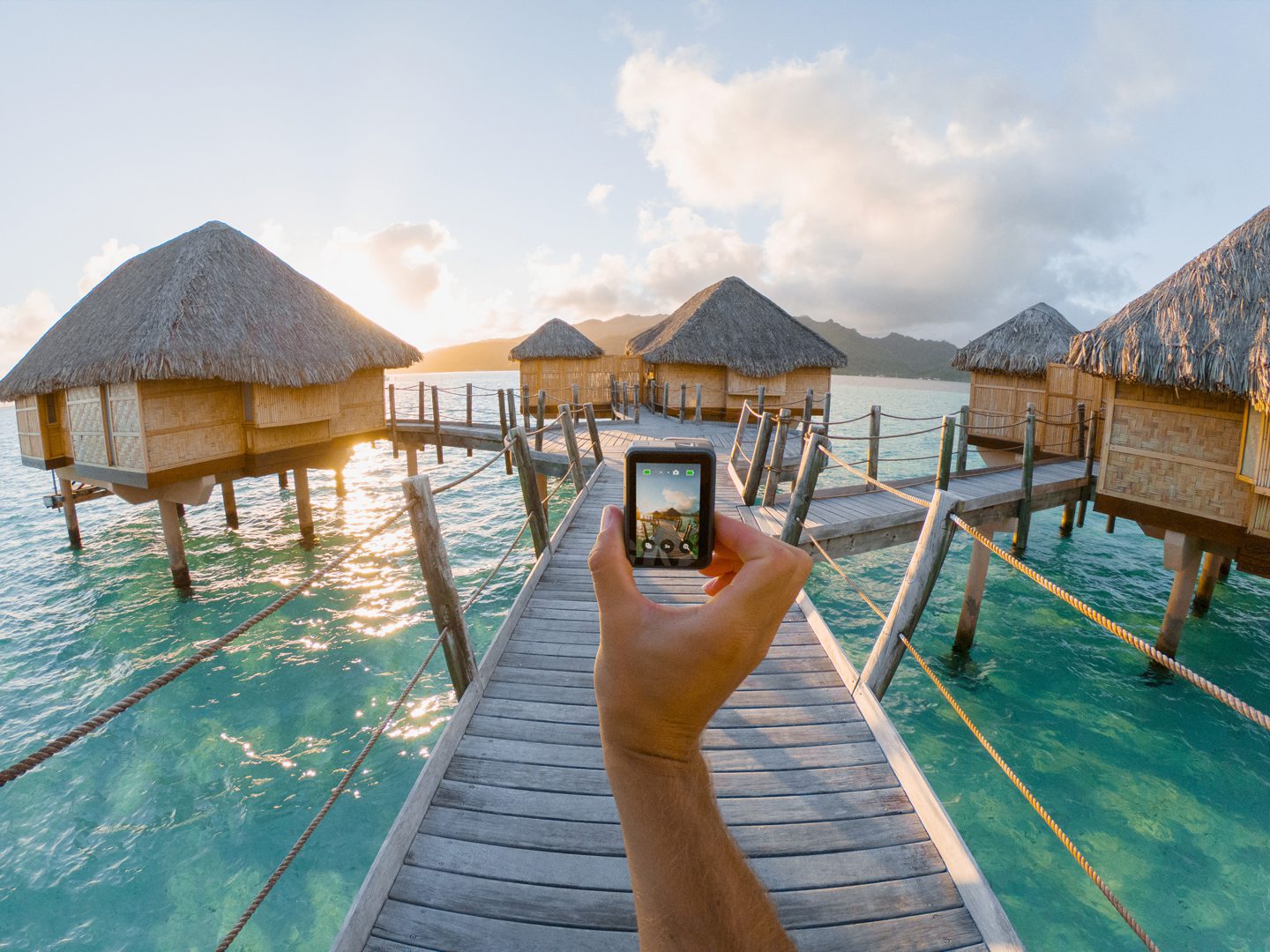 Like many of you, I'm rocking a GoPro that's more than a few years old, and seeing as how it still works just fine, I haven't found the need to upgrade to the latest model.. until now.
The GoPro HERO7 Black was just introduced, and let me tell you, it's a total game changer, setting the bar for video stabilization with its standout feature, HyperSmooth.
HyperSmooth is the best in-camera video stabilization ever featured in a camera. It makes it easy to capture professional-looking, gimbal-like stabilized video without the expense or hassle of a motorized gimbal. Don't believe me? Just watch this video and see for yourself.
Pretty incredible, right? GoPro really knocked it out of the park this time. And it's not all. The HERO7 Black introduces a radical new form of video called TimeWarp, applying a high-speed, 'magic-carpet-ride' effect to your videos and showcasing longer experiences in short, flowing videos that are compelling to watch and easy to share.
And when it comes to sharing, there's no faster way to do it than live. HERO7 Black is the first GoPro to live stream, enabling users to automatically share in real time to Facebook, Twitch, YouTube, Vimeo and other platforms internationally. The result is an exciting and convenient way to share life's more interesting, on-the-go moments.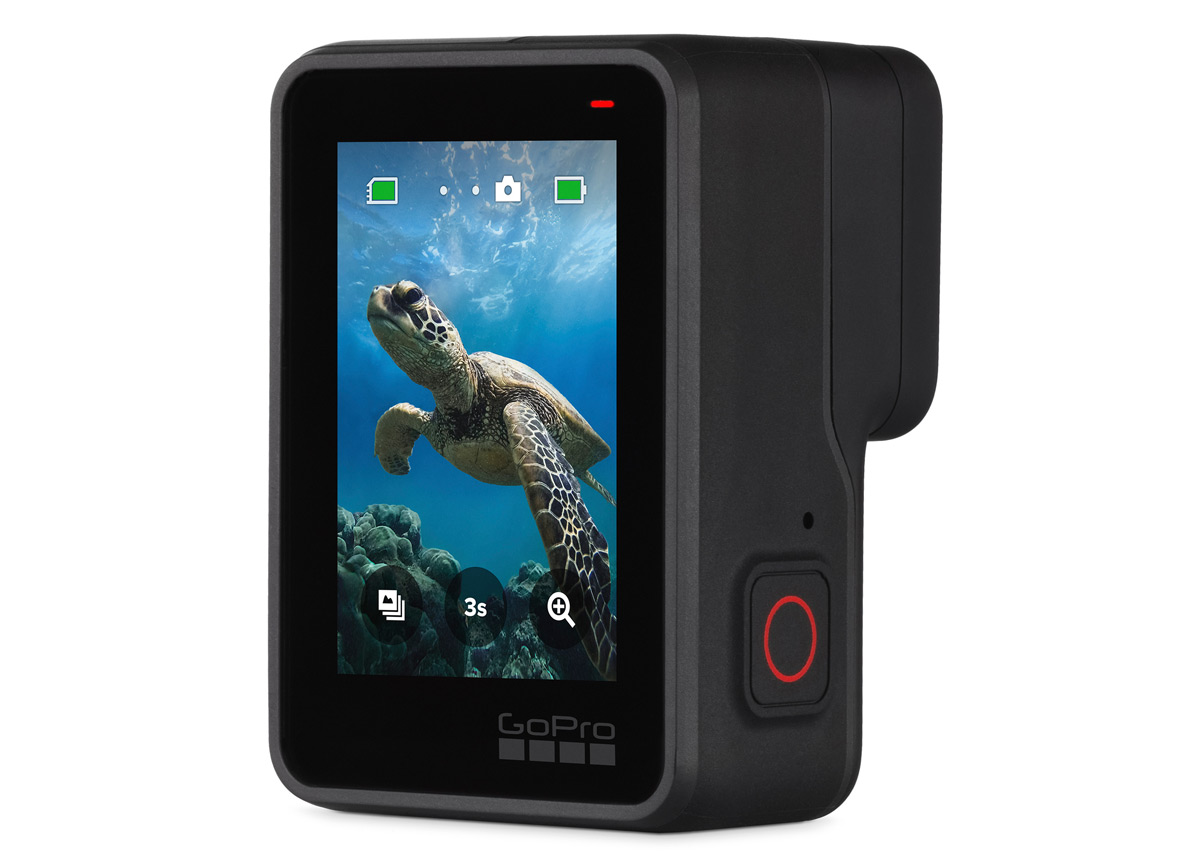 "HERO7 Black is the GoPro we've all been waiting for," said GoPro founder, Nick Woodman. "With HyperSmooth video stabilization, HERO7 Black is a camera anyone can use to capture amazingly smooth, professional looking shots of their activities. And they can do it live."
HERO7 Black Features:
HyperSmooth Stabilization – Gimbal-like stabilization without the gimbal
Live Stream – Automatic sharing as you live it while saving your streamed videos to your SD card in high definition
TimeWarp Video – Super-stabilized time lapse 'magic carpet ride' videos of your experiences, up to 30x speed
SuperPhoto – Intelligent scene analyzation for professional-looking photos via automatically applied HDR, Local Tone Mapping and Multi-Frame Noise Reduction
Portrait Mode – Native vertical-capture for easy sharing to Instagram Stories, Snapchat and more
Enhanced Audio – Re-engineered audio captures increased dynamic range, new microphone membrane reduces unwanted vibrations during mounted situations
Intuitive Touch Interface – 2-inch touch display with simplified user interface enables native vertical (portrait) use of camera
Face, Smile + Scene Detection – HERO7 Black recognizes faces, expressions and scene-types to enhance automatic QuikStory edits on the GoPro app
Short Clips – Restricts video recording to 15- or 30-second clips for faster transfer to phone, editing and sharing. Great for new users and kids.
Photo Timer – Countdown timer for convenient selfies and group shots
Stunning Image Quality – 4K60 video and 12MP photos
Ultra Slo-Mo – 8x slow motion in 1080p240
Rugged and Waterproof – Waterproof without a housing to 33ft (10m), goes everywhere your phone can't
Voice Control – Verbal commands let you go hands-free in 14 languages
Auto Transfer to Phone – Your photos and videos move automatically from camera when connected to the GoPro app for on-the-go sharing
GPS Performance Stickers – Track speed, distance and elevation, then highlight them by adding stickers to videos in the GoPro app
Touch Zoom – Frame your photos and videos with just a touch
The GoPro HERO7 Black is currently available for pre-order for $399. And for those of you who don't need all the bells and whistles, the HERO7 Silver ($299) and HERO7 White ($199) offer a lot of bang for the buck as well.
What do you think of the GoPro HERO7 Black?