The New GoPro MAX 360 Camera Delivers Maximum Wow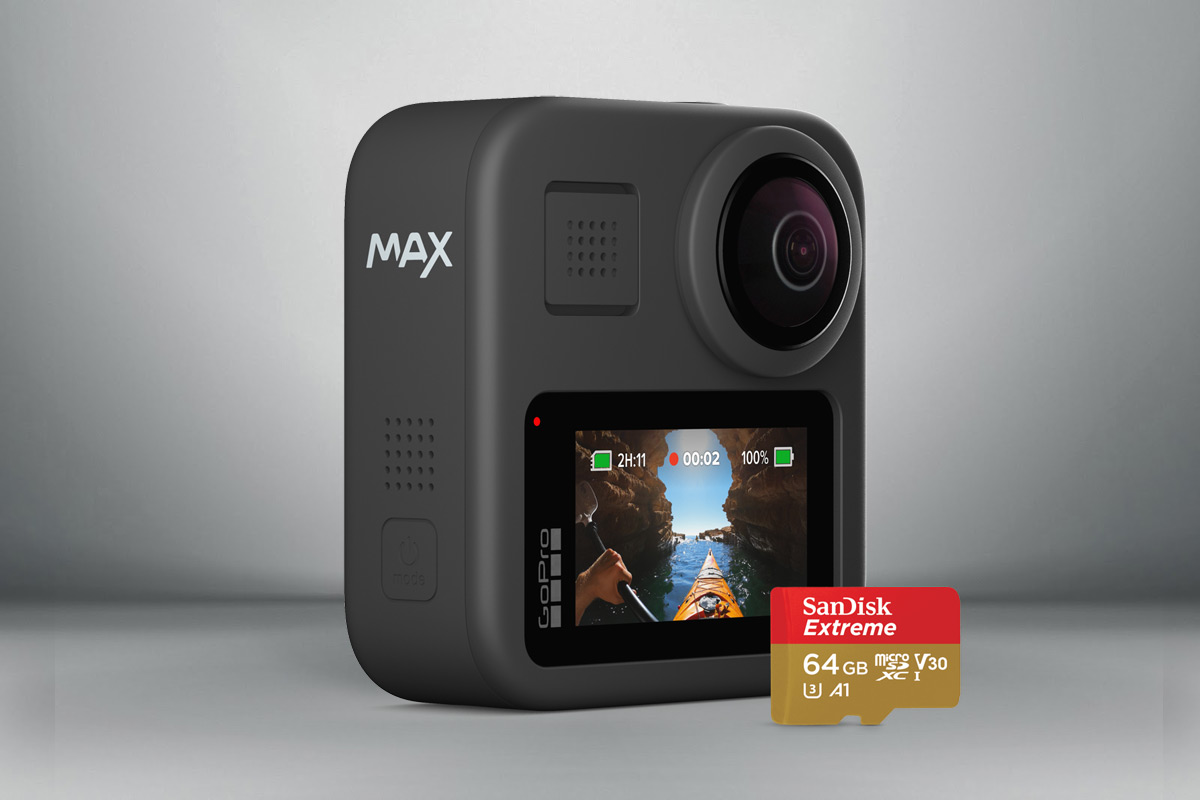 GoPro recently introduced two new action cameras, the HERO8 Black and the HERO MAX. As the name suggests, the HERO8 is the latest in the HERO line, with improvements across the board, along with support for a number of add-on Mods (Media, Display, and Light) to make this action camera more capable than ever.
But the camera that we're most excited about is the all-new GoPro MAX, a dual-lens GoPro camera that maxes out on versatility—it's like having three cameras in one.
Use MAX as a waterproof (16′ / 5m), maximum-stabilized single-lens HERO camera, dual-lens 360 camera or next-level vlogging camera with its built-in front-facing display and shotgun-mic audio capabilities.
No matter how you use it, MAX delivers next-level, unbreakable video stabilization with Max HyperSmooth — GoPro's highest performance stabilization, ever. MAX also features 4 digital lenses: Narrow, distortion-free Linear, Wide and the new ultra-wide Max SuperView—GoPro's widest field of view, ever.
When creating 360 edits, MAX users now have Reframe, the GoPro app's new keyframe-based editing experience. Now it's easy to quickly "reframe" 360 footage into a traditional video with super-smooth pans and transitions. Reframe matches the power of desktop 360 editing solutions but with the convenience and usability of the GoPro app.
And when it comes to vlogging, GoPro MAX is a complete solution with its unbreakable video stabilization, 4 digital lenses for the ideal "look", front-facing touch screen for easy framing, and 6 mics to enable shotgun-mic audio performance. Add one-click 270° PowerPano photos, in-camera 360 video and photo stitching, and the convenience of Reframe, and GoPro MAX is truly like no other camera in the world.
So who's ready to take their creativity to the MAX? The GoPro MAX is currently available for pre-order and ships on October 24th.