The Nikon COOLPIX P1000 Has A Massive 125x Optical Zoom Lens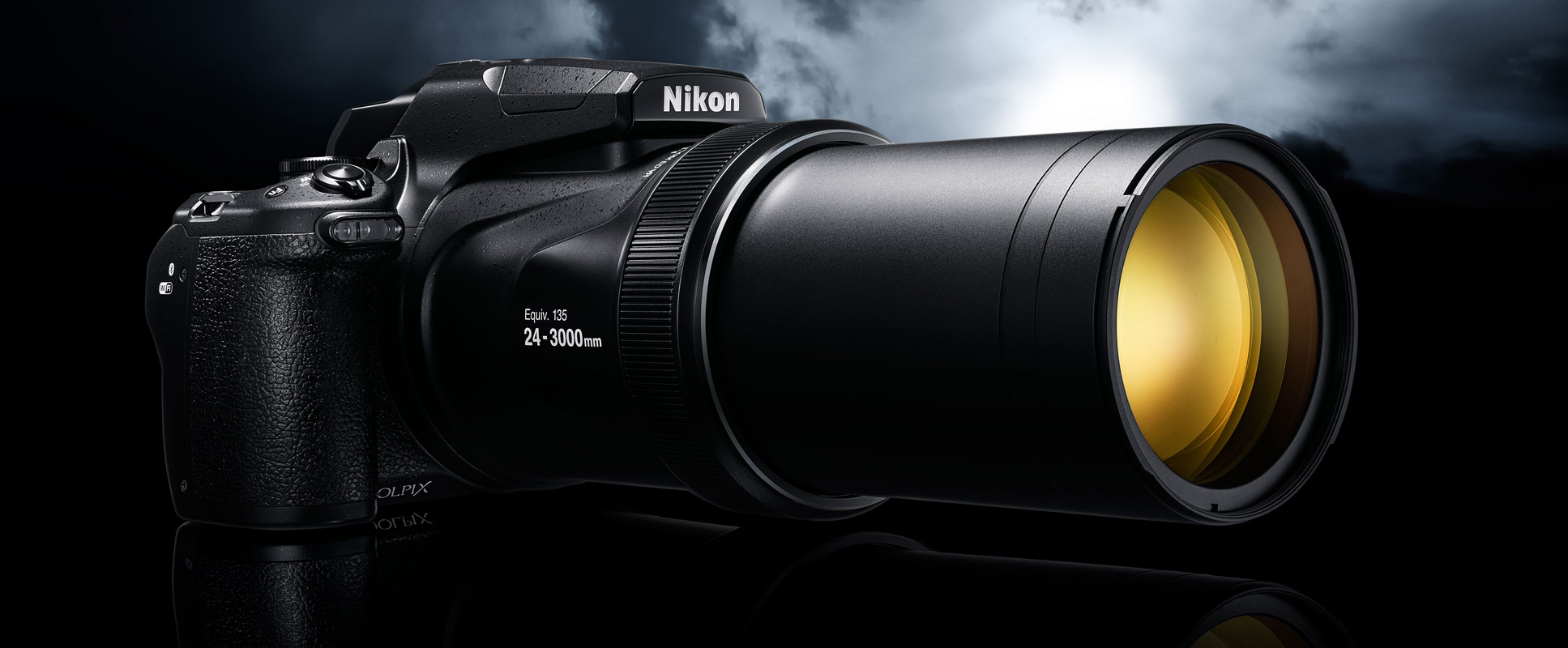 Feast your eyes on the upcoming Nikon COOLPIX P1000 DSLR camera, with an eye-popping 125x optical zoom, giving you the equivalent focal range of 24mm to 3000mm, allowing you to capture any subject no matter how far away it is.
With this insane zoom, you're able to shoot objects that are literally miles away, depending on your vantage point. Wildlife enthusiast can capture detailed photos of deadly lions in the wild without risking life and limb for that perfect shot. NASCAR fans can shoot incredibly detailed photos from the cheap seats. Heck, astronomy buffs can capture not just the moon, but the craters, peaks and valleys of its surface!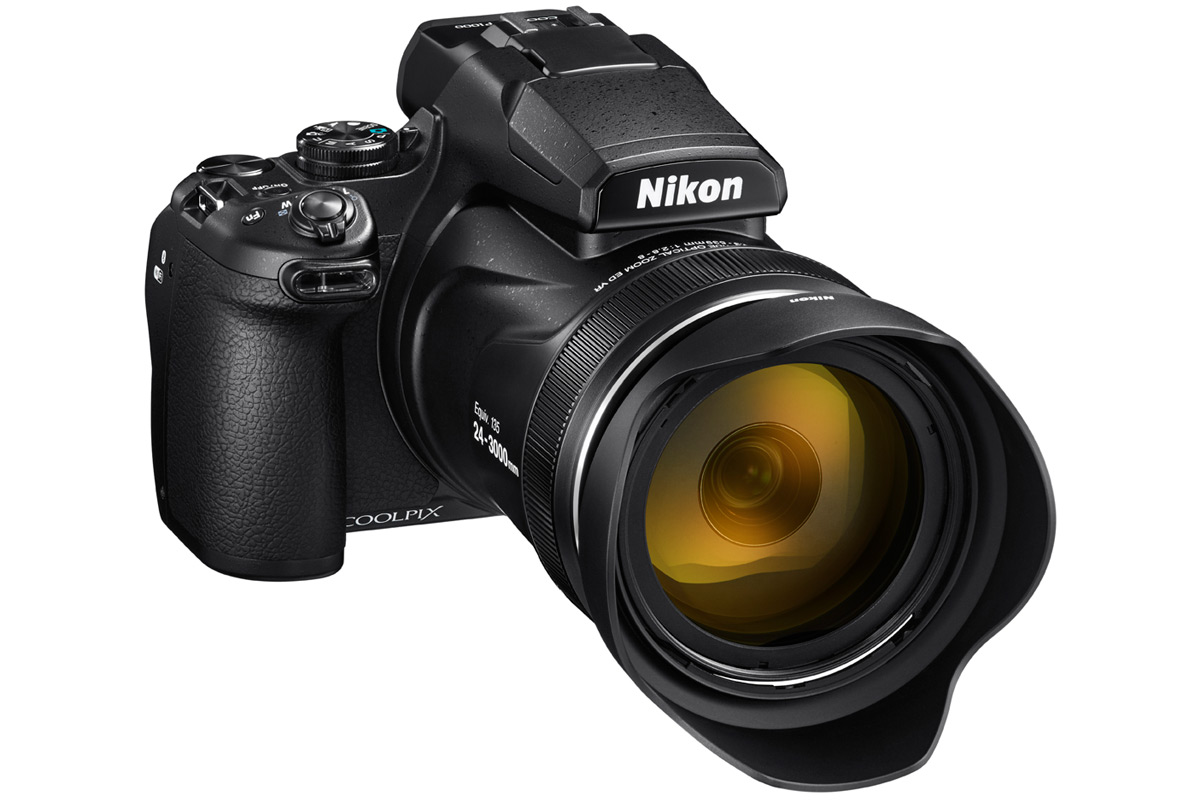 Man, talk about a game-changer.. No more bags of bulky lenses to swap between, just a simple camera to carry with you, ready to shoot at a moment's notice. And it's not super heavy either, weighing in at a reasonable 3.1 pounds.
The Nikon's massive lens is joined by a 16MP sensor that has a Dual Detect Optical Vibration Reduction system for image stabilization, a 3.2″ vari-angle LCD, a 0.39-inch 2.36 million dot electronic viewfinder, and 4K capability that'll let you get those close up shots in full Ultra HD resolution. And for greater control of your videos, manual mode allows you to adjust focus, exposure and more during recording.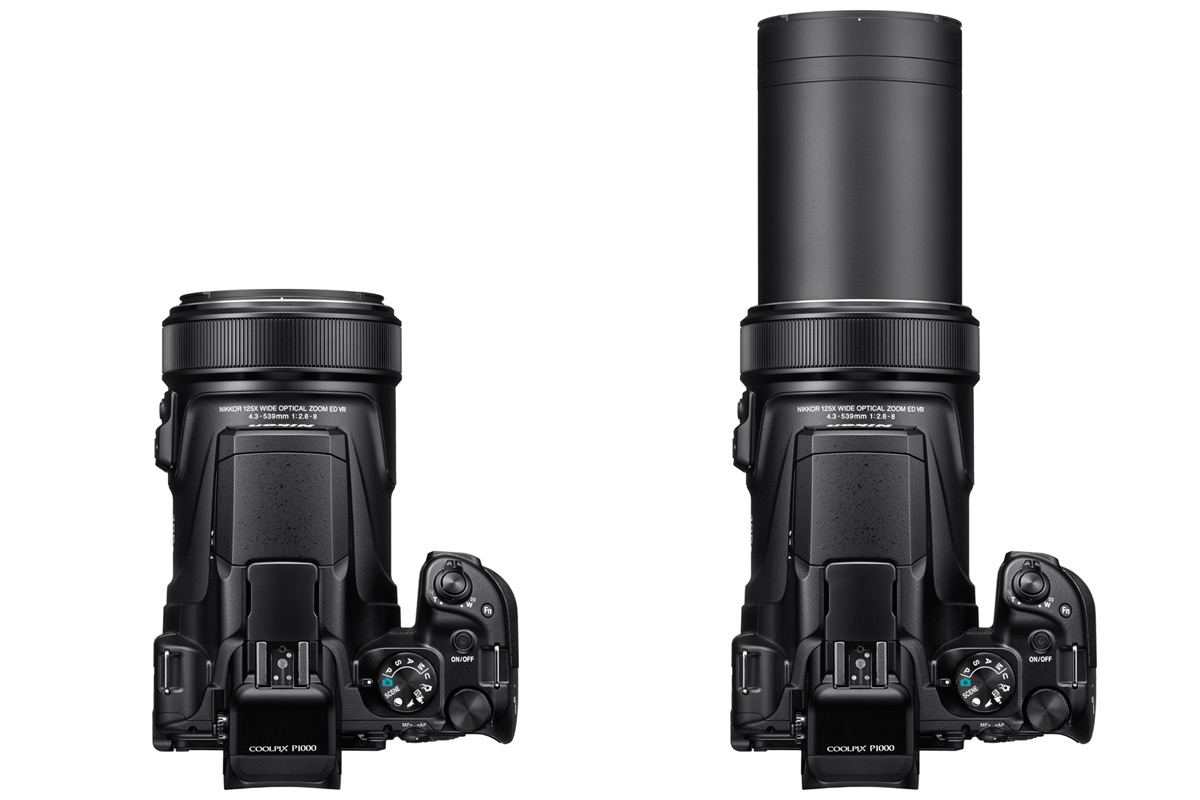 Even more impressive than the features is the price, coming in at a very reasonable $999 when it hits shelves in September. I spent more on my Sony with a few lenses, and they don't even begin to offer the versatility of this bad boy.
Still need convincing? Just watch this video showing the camera in action. That first scene in Central Park is beyond impressive.
A commenter said it best: "With this camera, you don't actually need to travel. Just get up on a high enough building and photograph the place you would have otherwise flown to." 🙂
Click here for more information on the Nikon COOLPIX P1000.