All-New Lexus RC Coupe To Debut At Tokyo Motor Show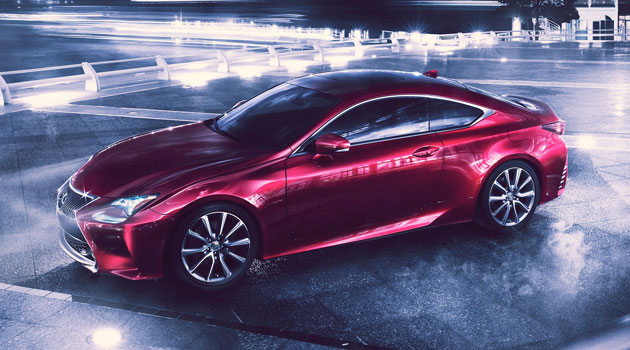 Lexus just released photos of the all-new Lexus RC coupe, which makes its world debut at the Tokyo Motor Show on November 20th. If this looks a lot like a 2-door IS, you're not alone in that thought. It appears that Lexus has taken a page from BMW, giving the IS coupe a nameplate all it's own.
Lexus designers have taken the IS's front-end styling a step further, with the widest and lowest application yet seen of the Lexus spindle grille. Love it or hate it, it's sure to grab people's attention on the road, unlike the forgettable design of the 4 Series.
Two models will be displayed at the Tokyo Motor Show, an RC 350 with a 3.5L V6 engine, and an RC 300h hybrid with a 2.5L engine. No word yet on transmission or drivetrain options, but we're assuming that all RC coupes will be automatic, with AWD a possibility given it's availability on the IS line.
The Lexus RC coupe will make its world debut on November 20th, at which time plenty of photos will surely flood the web. Until then, these photos will have to do:
For more detailed info on the Lexus RC coupe, check out the press release on the following page.