Burger King Memphis BBQ Pulled Pork Sandwich – Yuck!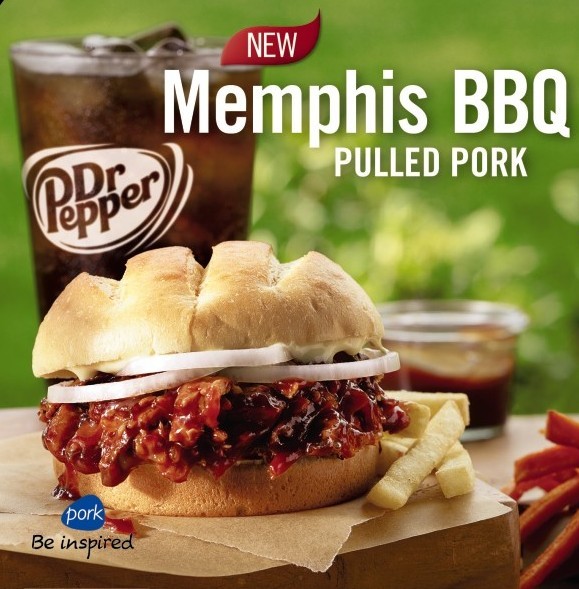 Burger King has been running non-stop commercials for their new Memphis BBQ Pulled Pork Sandwich. I absolutely love pulled pork, so I decided to try BK's new sandwich and see if it tasted as good as it looks on TV.
I walked into my local Burger King and ordered a pulled pork sandwich. 12 minutes later (don't get me started, my BK is run by imbeciles), they finally complete my order. While it definitely didn't look like the pictures, I wasn't concerned.. As long as it tastes good, who cares?
I took a bite, and it was absolutely horrifying. I have never tasted anything so disgusting in my life! The texture, the taste, everything was all wrong. The meat looked almost grey, covered in a combination of BBQ and some white sauce. There was no way I could even attempt to take a second bite.
I immediately took it back up to the counter, and asked for something else instead – An original chicken sandwich. I would have gotten an Italian Chicken Sandwich, but they got rid of those a few months back for some reason.
I planned on taking pictures of the pulled pork sandwich for my review here, but in my haste I forgot about it completely.
It's sad to say, but BK completely failed at their attempt at BBQ. I'd take Arby's Arby-Q Sandwich over this all day long. While I appreciate the fact that BK's trying to branch out and add new things to their menu (their new chicken strips are quite good), this was definitely a misstep on their part.
Consider yourself warned..