Burn Notice Season 5 Premieres This Thursday!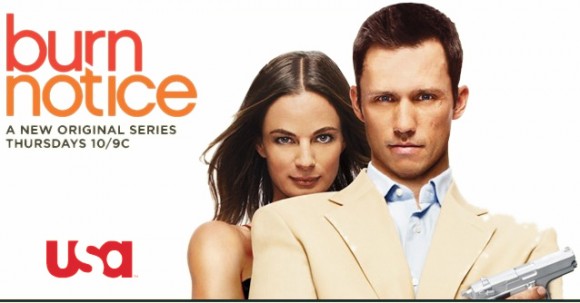 Burn Notice is back for Season 5, and it premieres on Thursday, June 23rd at 9 PM EST.
Wanna see what's in store for this season? Check out this sneak peak!
If that's not enough to get you excited, check out this Burn Notice Season 5 Music Video, with lots of Fiona, Michael, Sam AND explosions!
The folks from USA have provided us with a sweet Burn Notice giveaway for one lucky reader! The winner will receive a Tivoli iPal Radio. They're also throwing in a Burn Notice Fan Pack, which includes DVDs of the previous three seasons, including the recently released Season 4, as well as t-shirts and sunscreen.
If you haven't watched Burn Notice before, this is a great way to get up to speed on what's going on.
To enter, just e-mail us with the following message in the body of the e-mail:
Burn Notice is my favorite TV show, please enter me in the Burn Notice Season 5 giveaway contest!
It's that easy! We'll pick a winner this Friday, so don't delay!