Sponsored: Castrol EDGE Clone Rival Video Features Aston Martin Vulcan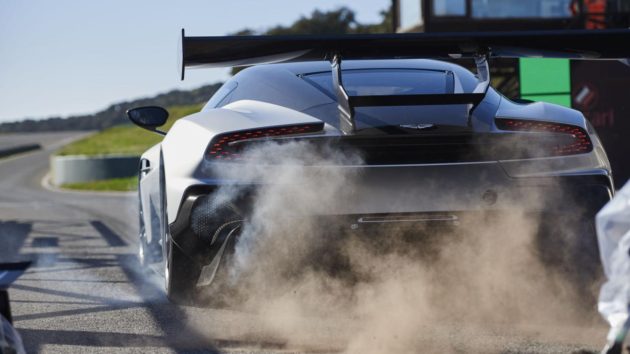 I've been absolutely obsessed with the Aston Martin Vulcan ever since the 800 HP, track-only supercar was introduced at the 2015 Geneva Motor Show. So when I heard that the Vulcan was going to be featured in the latest Castrol EDGE® Titanium Trials Clone Rivals video, I couldn't wait to check it out.
If you haven't watched the Titanium Trials videos before, they're a series of incredible challenges that test the strength of Castrol EDGE® boosted with Fluid Titanium Technology. These challenges call on the world's best drivers to step up, push the limits and when the time comes BE TITANIUM STRONG.
The Clone Rival series is unique in the fact that it pits professional drivers against themselves in the ultimate rivalry. Initially, these drivers drive the course in a virtual reality version of the car. Once that's been recorded, they then race against the carefully mapped cloned versions of themselves, pushing their cars to the extreme in order to secure the win.
Watch as Darren Turner, an accomplished driver for Aston Martin Racing who's delivered back-to-back class victories in the Le Mans 24 Hours and currently competes in the FIA World Endurance Championship in the #95 Aston Martin V8 Vantage GTE, gets behind the wheel of the Aston Martin Vulcan (one of just 24 in the world) and pushes the car to it's absolute limits in order to beat his virtual track record.
So was he able to do it? You'll have to watch the video and find out for yourself:
This post has been sponsored by Castrol EDGE®, but all thoughts are our own.