Check Out The Gory DOOM Gameplay Trailer That Was Unveiled At E3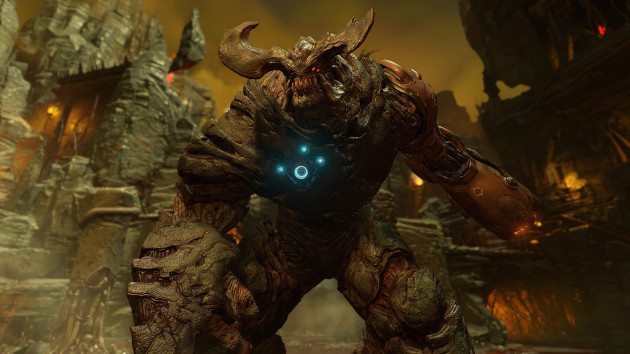 For many DOOM faithfuls, it was beginning to look like this game was never going to happen. But now after 7 long years, we're finally seeing the light at the end of the tunnel.
The DOOM Gameplay Trailer was unveiled at E3 this week to huge fanfare, and for good reason. The game is even gorier than we expected, harkening back to the original Doom from 1993, which I spent many a nights playing. As you can see in the trailer below, the latest installment is a worthy successor to the original, with body parts bursting and leaking across an impressively realistic metallic setting, along with a huge arsenal of weapons to choose from, including the super shotgun from Doom 2.
The new Doom runs on the id Tech 6 game engine, and it's the first game to do so. The engine and the game look noticeably better than id Tech 5 games like Rage and the most recent reboot of Wolfenstein. Doom will also feature multiplayer support, along with modding tools. Overall, this is looking like one heck of a release, and I can't wait for it!
Doom is scheduled for release on Xbox One, PS4 and PC in Spring 2016, and you can pre-order your copy today on Amazon.