The 'Forza Motorsport 6' Gameplay Trailer Looks Freaking Amazing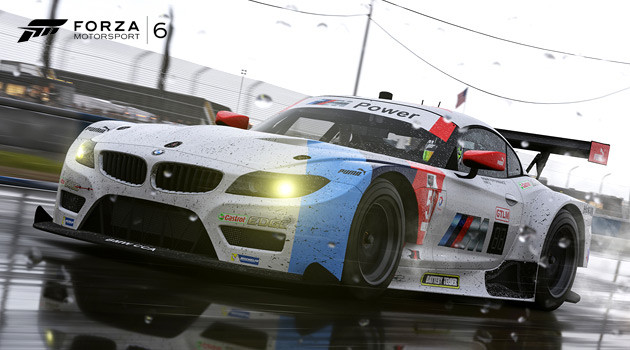 The Forza Motorsport 6 gameplay trailer was unveiled at E3 last week, and the graphics will absolutely blow you away, with breathtaking graphics at 1080p resolution and 60 frames per second.
Forza Motorsport 6 will feature more than 450 ForzaVista cars. Now if you've played a Forza game, you know what that means – each of the 450+ cars in the game will feature painstakingly recreated cars, built from the ground up to be exact replicas of their real-life counterparts. ForzaVista means fully modeled interiors and exteriors, working gauges and headlights, full damage for every car in the game, working doors; all the things you'd expect to see in a car appearing in a racing game on this generation.
All those cars would be useless without somewhere to race them, and Forza Motorsport 6 delivers in a huge way when it comes to tracks, with 26 world-famous locales and more than 100 ribbons. Not only will each and every track from Forza Motorsport 5 return to Forza Motorsport 6, but they've included ten newly built and captured tracks, including Rio de Janeiro, Daytona International Speedway, Watkins Glen, and Brands Hatch. In addition, the Indianapolis Motor Speedway was recaptured and has been rebuilt after extensive track renovations in 2014.
Cosmopolitan locales and legendary tracks are just the start. With Forza Motorsport 6, they're bringing two new features to races that will most assuredly be game changers. Night and rain racing are finally coming to Forza Motorsport, and you've never seen anything like it.
Looks pretty amazing, right? September 15th can't get here soon enough, and I've already pre-ordered my copy from Amazon!