Check Out This Awesome BTTF II Floating DeLorean Time Machine
This floating 1:20 scale DeLorean Time Machine from Back To The Future Part II is one of the coolest thing we've seen all week. Made by Kids Logic, this awesome piece of 80's nostalgia will set you back $205, but can you really put a price on your childhood? […]
This floating 1:20 scale DeLorean Time Machine from Back To The Future Part II is one of the coolest thing we've seen all week. Made by Kids Logic, this awesome piece of 80's nostalgia will set you back $205, but can you really put a price on your childhood?
As you might have guessed, magnets on the car's underside and on the base repel each other, allowing the car to "float" in the air. "Roads? Where we're going, we don't need roads!"
This piece is officially licensed by Universal Studios, has openable doors and movable wheels (which can be changed for normal or flying scenes), more than 10 LED light-up features across the body, and more.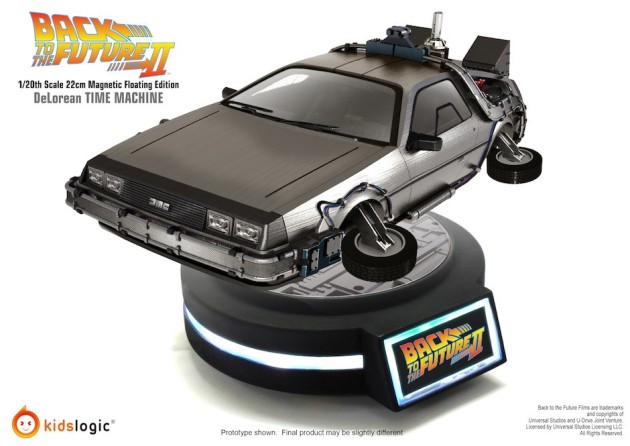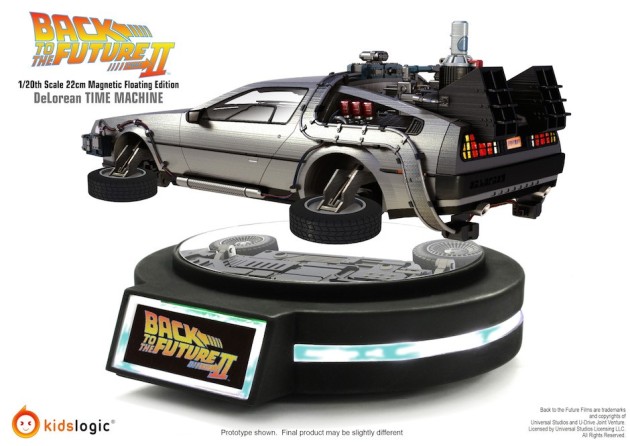 Want one? You can pre-order it from Angolz.