Crown Royal Introduces Extraordinary New Member To The Family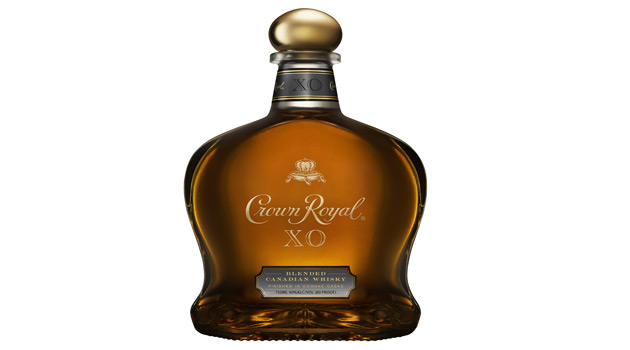 Crown Royal is making an extraordinary craft addition to its product line with the introduction of Crown Royal XO, an ultra-premium blended Canadian whisky, handcrafted by Crown Royal Master Blender Andrew MacKay. The unique blend of more than 50 of Crown Royal's finest whiskies is finished in cognac casks from the French Limousin Forest, resulting in a complex expression of the signature blend.
A top-shelf craft addition to the Crown Royal portfolio, Crown Royal XO is an amber/topaz whisky deliciously balanced with hints of vanilla, spice and rich dried fruit, closing with an impeccably smooth finish.
Due to the brand's great craftsmanship and history – the whisky was originally created to commemorate a grand tour of Canada made by King George VI and Queen Elizabeth of Great Britain in 1939 – Crown Royal has often been referred to as a noble spirit. MacKay pays homage to this distinguished tradition with his handcrafted approach to creating the Crown Royal XO blend. As consumers enjoy the unique take on the signature blend, Crown Royal reminds all adults to please drink responsibly.
Crown Royal XO can be enjoyed neat or on the rocks to fully experience the liquid's complex flavor, or as the key ingredient in a number of classic cocktail recipes.
Crown Royal XO, which will begin to appear on shelves across the country this month and will be sold for a suggested retail price of $49.99 for a 750 mL bottle, is the perfect whisky to share with family and friends as you celebrate extraordinary moments.