This picture has been floating around the web forever, but it's a classic. 🙂
It's obviously a fake, but you've got to give the person credit – It's more creative than your typical "wash me" or "I wish my wife were this dirty" messages.
But Scott Wade has taken things to a whole other level with his Dirty Car Art site, which showcases his amazing (and unusual) talents. Check out this piece he did on the rear window of a Toyota Highlander: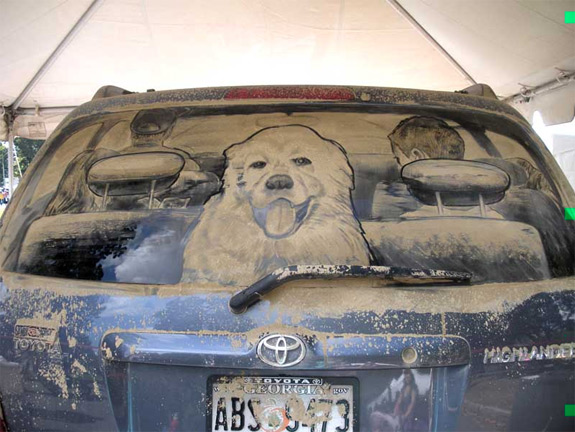 He's got hundreds of creations that you can view on his online Dirty Car Art Gallery.