Enter To Win A Carrier Cor Wi-Fi Thermostat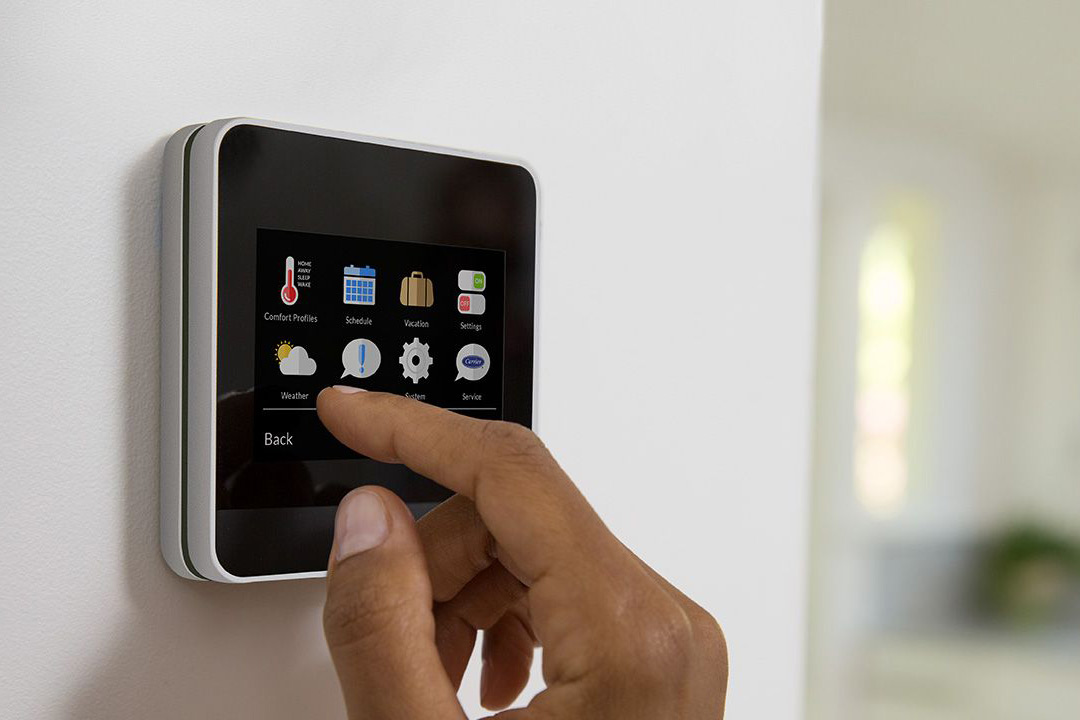 If you're looking to make your home a little smarter, it's time to invest in a smart thermostat. Sure, you probably already have a programmable thermostat that lets you turn down the heat or A/C while you're at work, which helps to bring down your energy bill each month. But they run on simple schedules and have limited capabilities.
Enter the Carrier Côr Wi-Fi Thermostat. As the name suggests, this smart thermostat can be accessed over Wi-Fi, allowing you to control your home's heating and cooling from anywhere in the world, as long as your smartphone has an Internet connection. Simply fire up the Côr app and adjust the temperature to your liking.
Just think about that for a second. Have you ever gone away for a long weekend in December and forgot to lower the heat before you left? Or worse yet, you go on vacation in the summer, and in order to save on utilities, you turn off the A/C complete. Sure, you save money on your utilities, but when you get back home, it can take hours for the house to cool down again!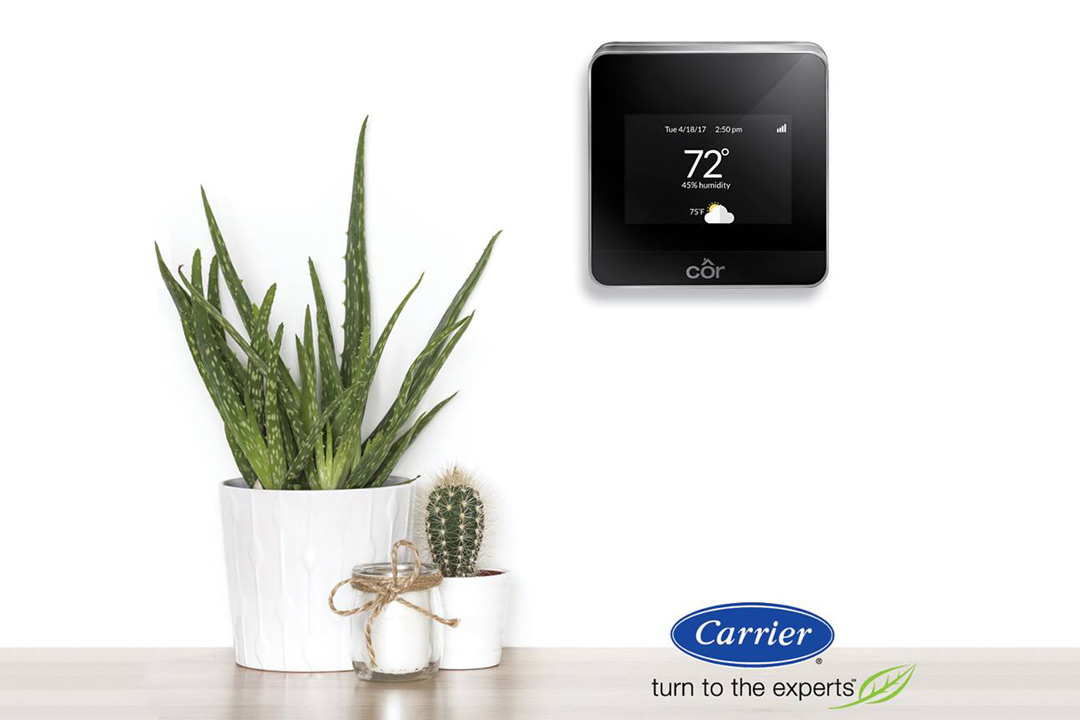 With a smart thermostat like this, those situations are a thing of the past.
The innovative Côr thermostat is designed to combine home comfort with reduced energy use, with homeowners saving an average of 20% on their heating & cooling energy costs. Features like Ideal Away let the thermostat intelligently adapt beyond manual programming for greater efficiency, while still meeting your ideal comfort levels. Energy reports help you see exactly when your energy dollars are being spent so you can modify settings to maximize savings. It even provides you customized energy saving tips. How cool is that?
As you can see, the Côr thermostat is also pretty sharp looking, with a full-color touchscreen display (which features intuitive, on-screen prompts, along with local weather 4-day forecast), a screen off option during sleep mode, and motion sensor that brightens the screen when it senses someone approaching it. The silver bezel gives it a modern look, and it takes very little wall space, measuring at 4″H x 4″W x 1″D.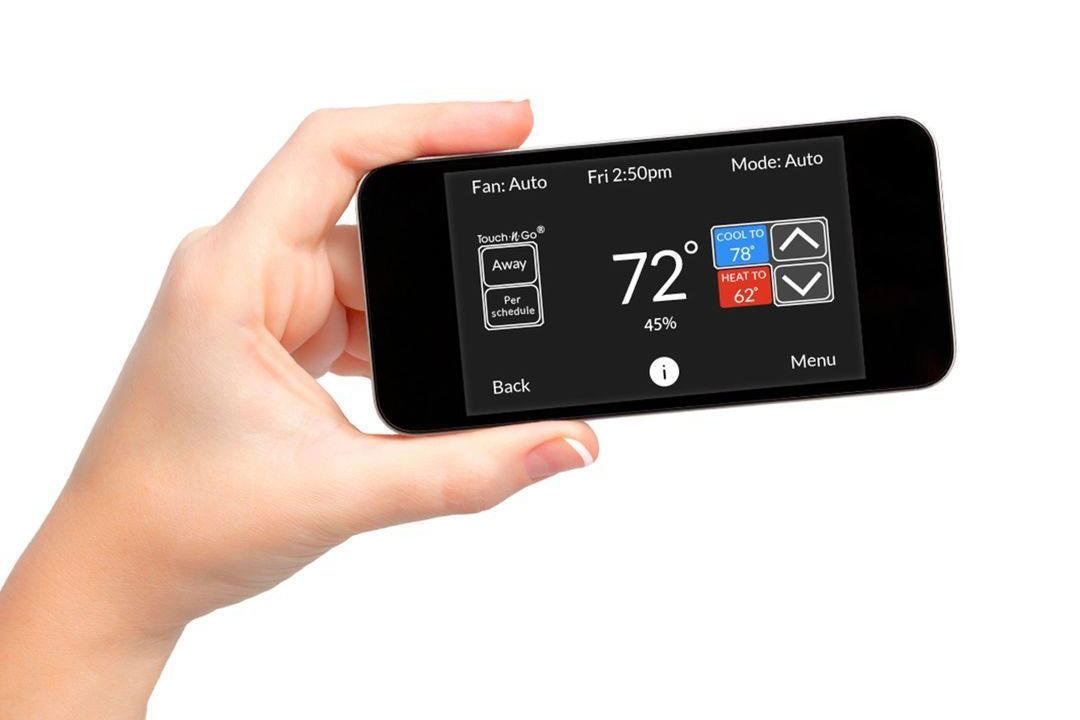 The Carrier Côr Wi-Fi thermostat retails for $250. For more information on Carrier systems, please visit www.airconditioningsoutheast.com.
As promised, we're giving away a Carrier Côr Wi-Fi thermostat to one lucky Guys Gab reader, and it couldn't be easier to enter the giveaway. Simply leave a comment below telling us why you want to win. We'll pick a winner at random on June 30th at 5pm EST.
Good luck!